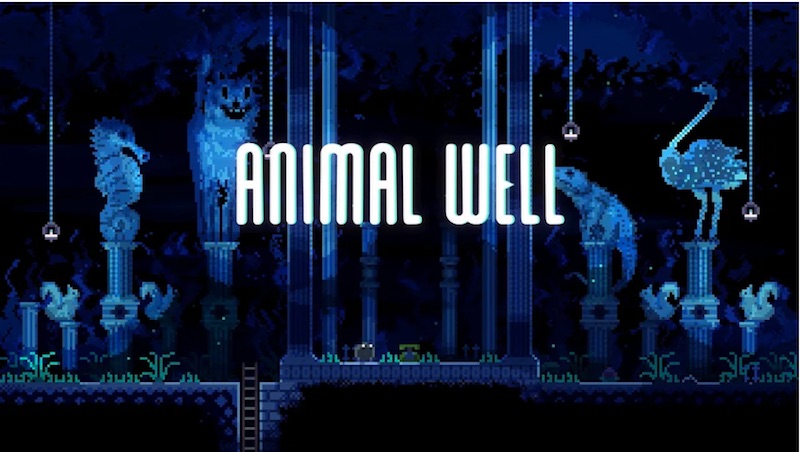 One-man developer Billy Basso has lifted the curtains on his upcoming project Animal Well, a new adventure game for the PS5 that combines puzzle-solving and horror.
Basso revealed on the PlayStation Blog that while the game uses a simple retro pixel art style, the lighting and visual effects will be making fine use of the PS5's meaty hardware. He describes the game as having 'lots of situational lateral thinking brain teasers,' and that players shouldn't really expect jump scares or hardcore platforming sections.
Animal Well is pretty simple in terms of navigation, says Basso, with players moving left and right, with a jump button thrown into the mix. This simple foundation is complemented by items such as a yoyo and frisbee, but that's about as complex as it gets.
For more clarify on the game, see Basso's comments below.
Throughout my life I've found it very satisfying when I get to become intimately familiar with a space, and perfectly map it out in my brain. I spent so much time in my parents' house growing up, that I had every closet, drawer, and shelf etched into my memory.

However, after living there for years, I remember one day finding a new drawer kind of tucked away under our extended kitchen countertop. It was empty, but I was very excited. I can't imagine how I would have felt if I found something more substantial, like a full hidden room.
Related Content – Sony PS5 Complete Guide – Everything Explained On PlayStation 5 For New Users
Animal Well doesn't have a concrete release date yet, but is expected to appear in late 2022 or early 2023.
[Source – PlaySation Blog]