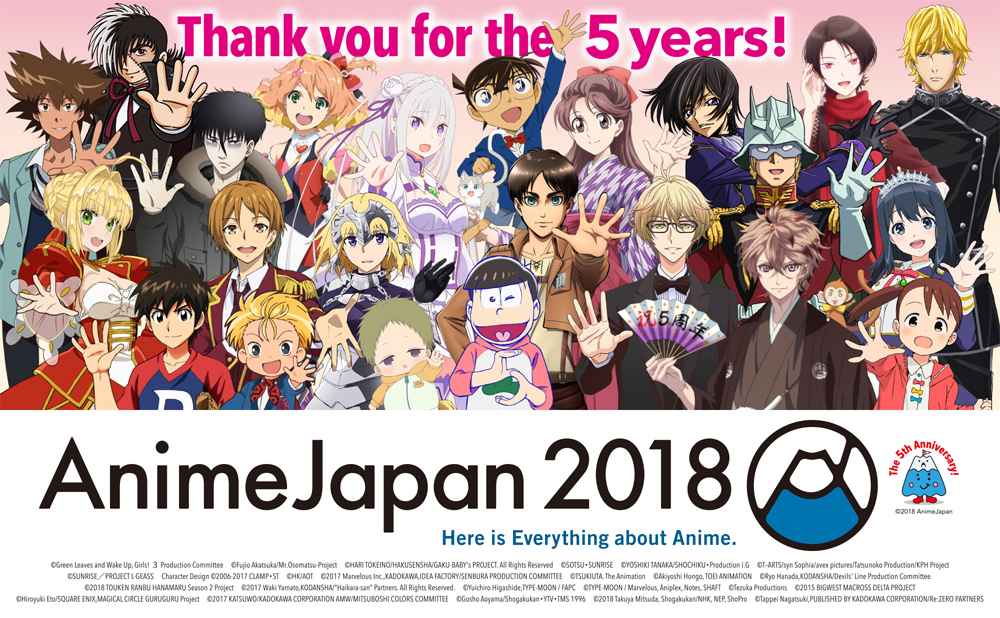 Konnichiwa, minna-san! This past weekend, AnimeJapan 2018 was held at the Tokyo Big Sight venue for the 5th year running. What is AnimeJapan? Simply put, it is the anime industry's equivalent to E3 - a huge trade show for studios and distributors to showcase anime television shows and films, especially unreleased titles.
Like Tokyo Game Show, Thursday and Friday are business days, limited to industry only, while Saturday and Sunday are open to the public. A whopping total of over 152,000 people attended this year's AnimeJapan (up 5% from last year) to check out the latest anime, buy merchandise, and more. That's over double that of E3 2017's attendance of 68,400. I had the opportunity to attend AnimeJapan 2018 as press to take in the sights and sounds of anime's biggest industry event!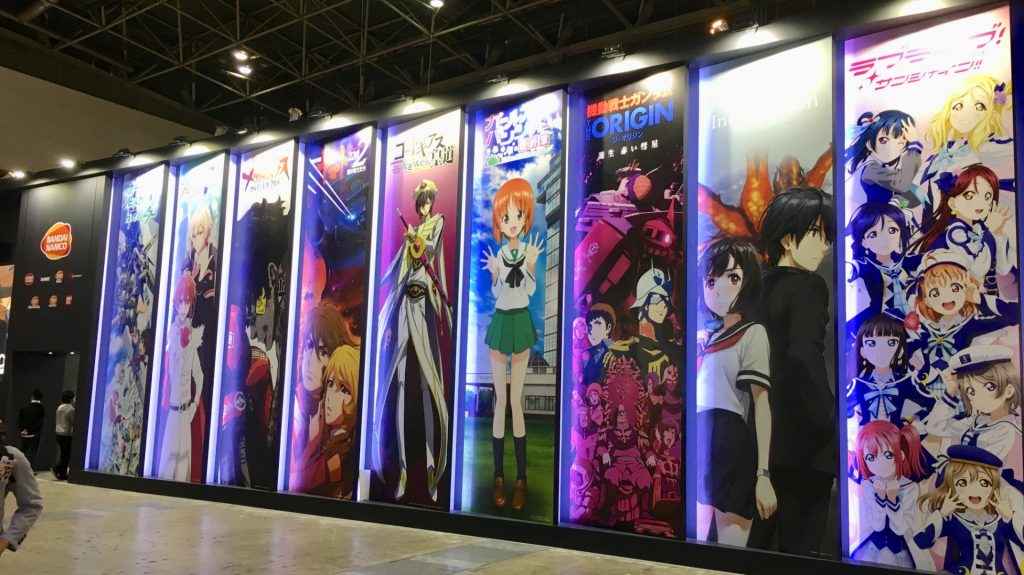 A trade show would not be complete with big, monolithic booths. A lot of companies hosting booths are of course anime studios, production companies, and publishers.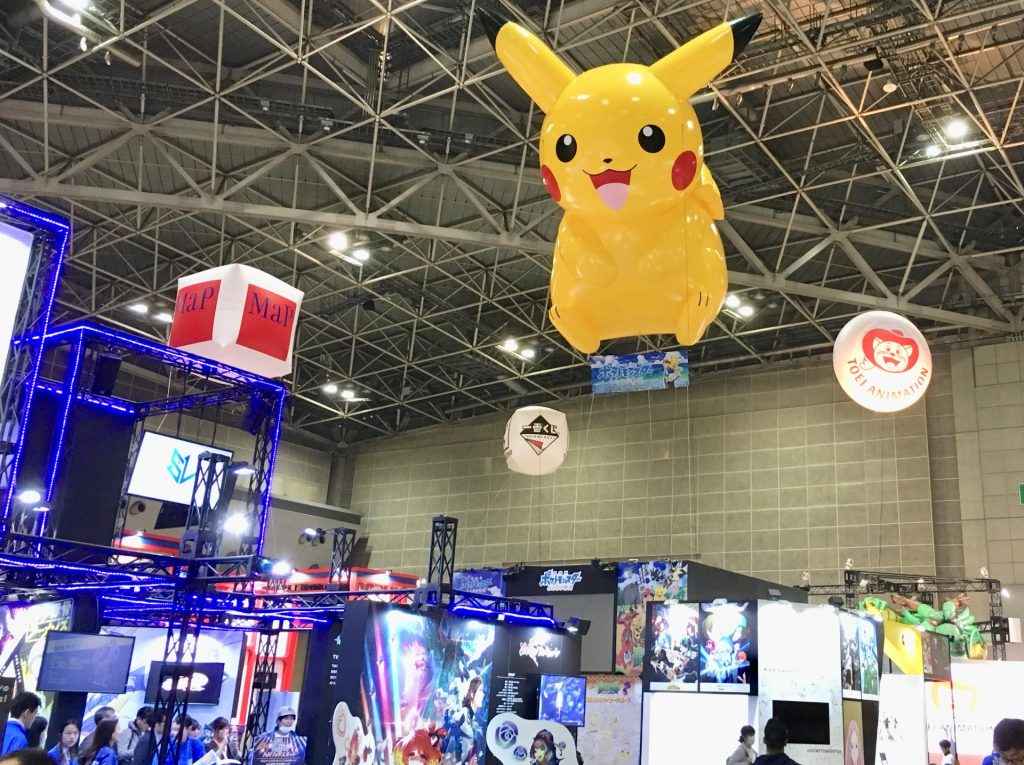 Aniplex, one of the largest anime companies and a subsidiary of Sony, had a titanic booth, which was designed in the form of a "museum," where it's past and future works could be admired.
One of their big recent hits is the currently airing Darling in the Franxx, from A-1 Pictures and Studio Trigger. A large statue of the Franxx mecha Strelizia stood guard over autographs by the two main leads and figures from the show were on display.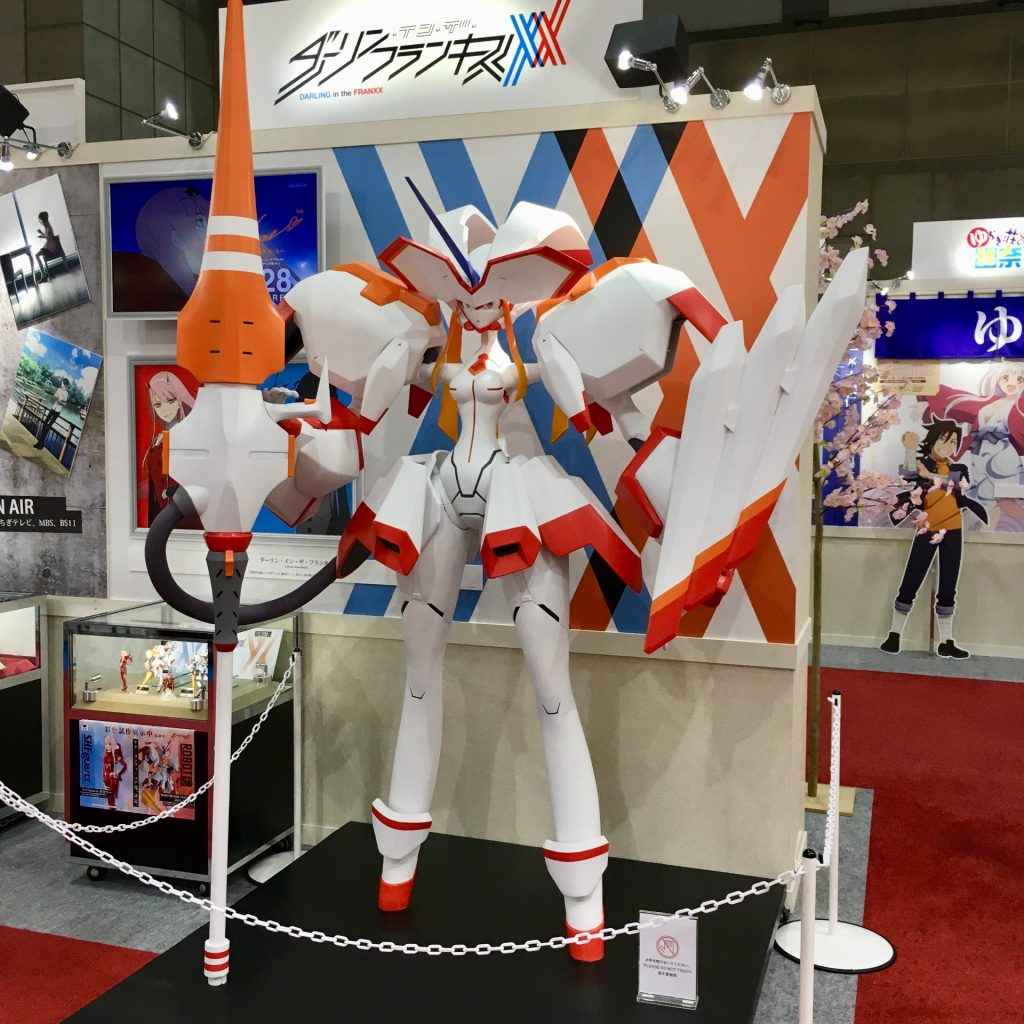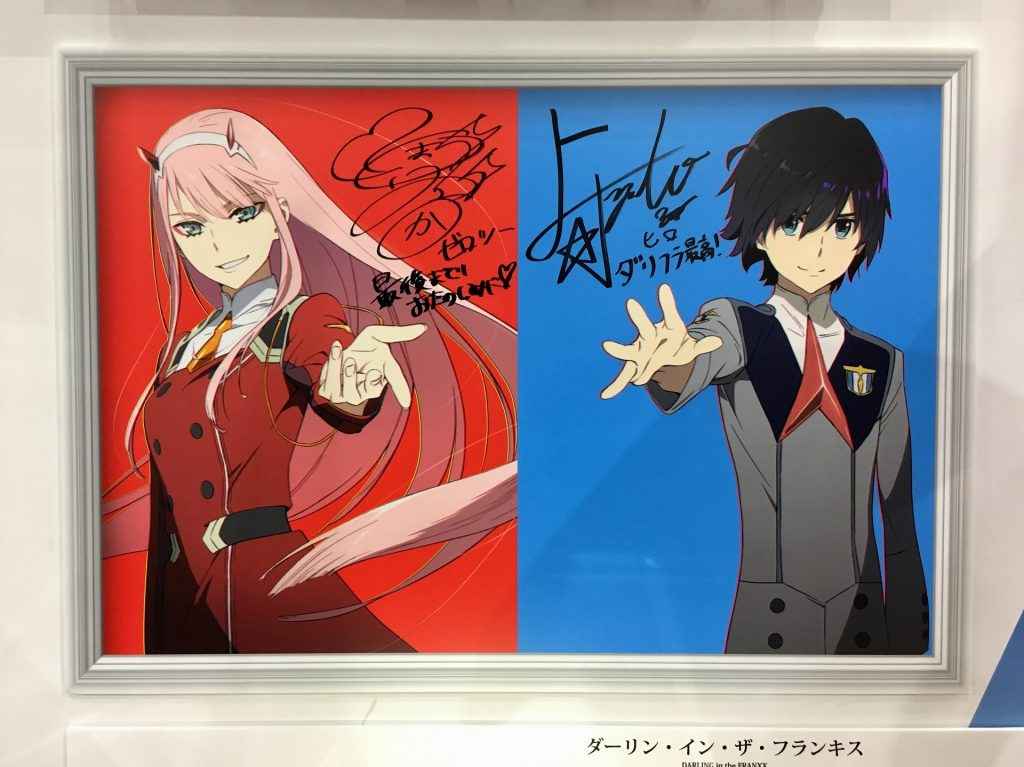 Aniplex and A-1 Pictures is also behind the upcoming Persona 5 The Animation. The anime adaptation of the amazing JRPG will begin airing on April 7, with an English subtitled stream confirmed. You can watch the first 6 minutes of the first episode here.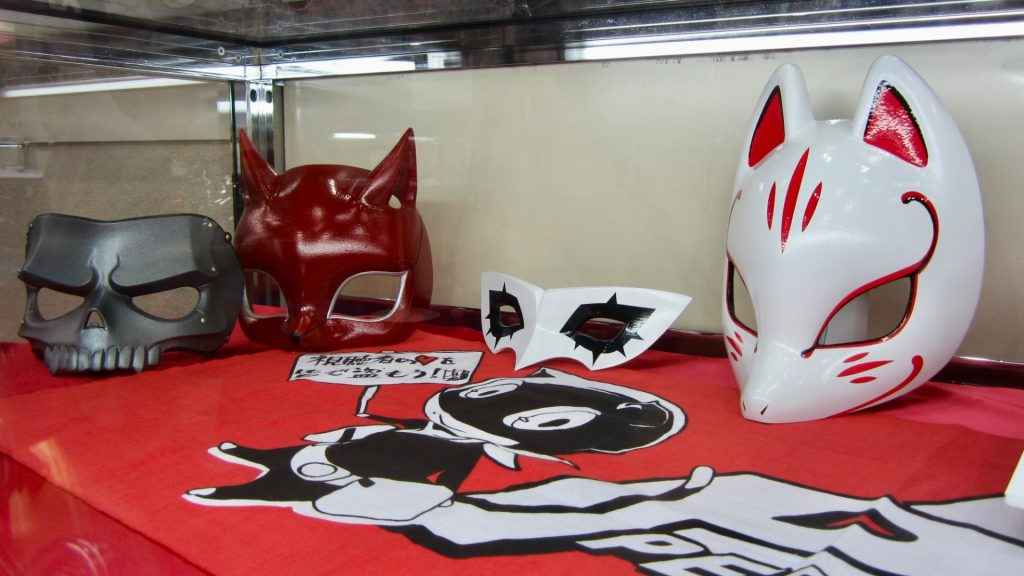 Aniplex is one of the production companies responsible for Netflix's recent hit anime show Devilman Crybaby.
The Fate franchise has exploded over the past several years, especially thanks to its mega popular mobile game Fate/Grand Order. Can a phone game get a stage play? Fate Go answered, "Yes."
Toei Animation is one of the oldest and most famous anime studios in Japan, crafting major anime including Dragon Ball, Sailor Moon, One Piece, Digimon, Pretty Cure (PreCure or, as Netflix branded it, Glitter Force), and Galaxy Express 999.
A life-size of statue of Dragon Ball's Goku powering up to Super Saiyan God greeted visitors.
Figures and collectibles based on Toei Animation properties were available to gaze and wish for.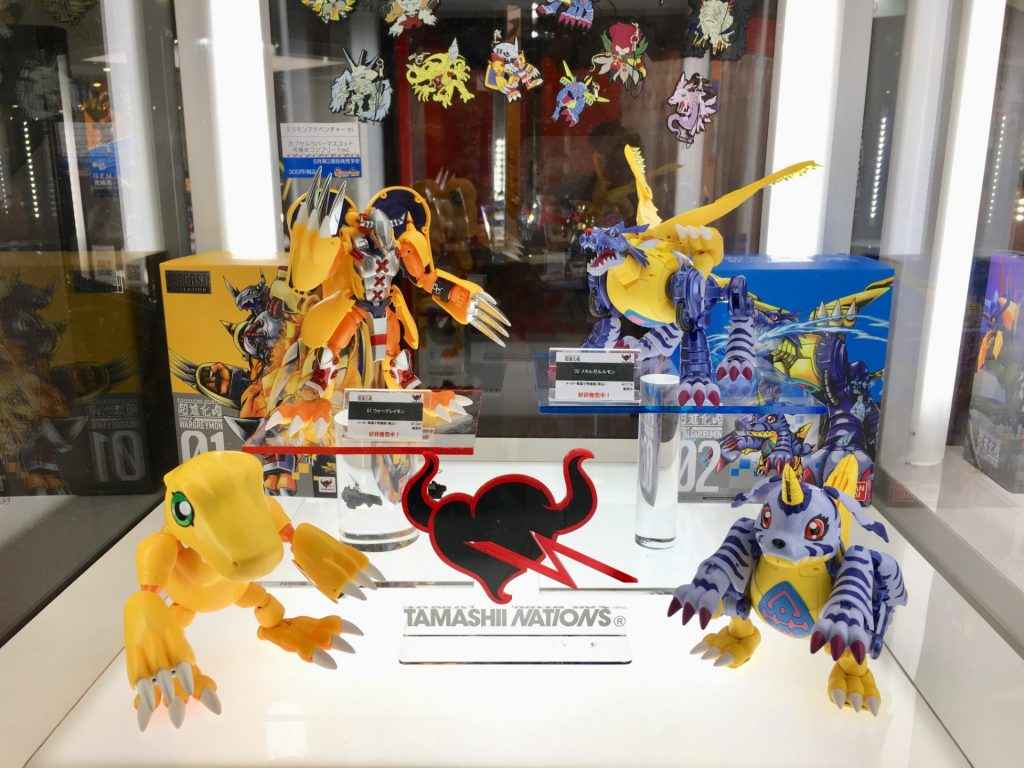 As anime has become more popular globally, it isn't only Japanese companies investing resources into the medium. Netflix, Warner Brothers, and NBC Universal had booth presences to showcase their productions.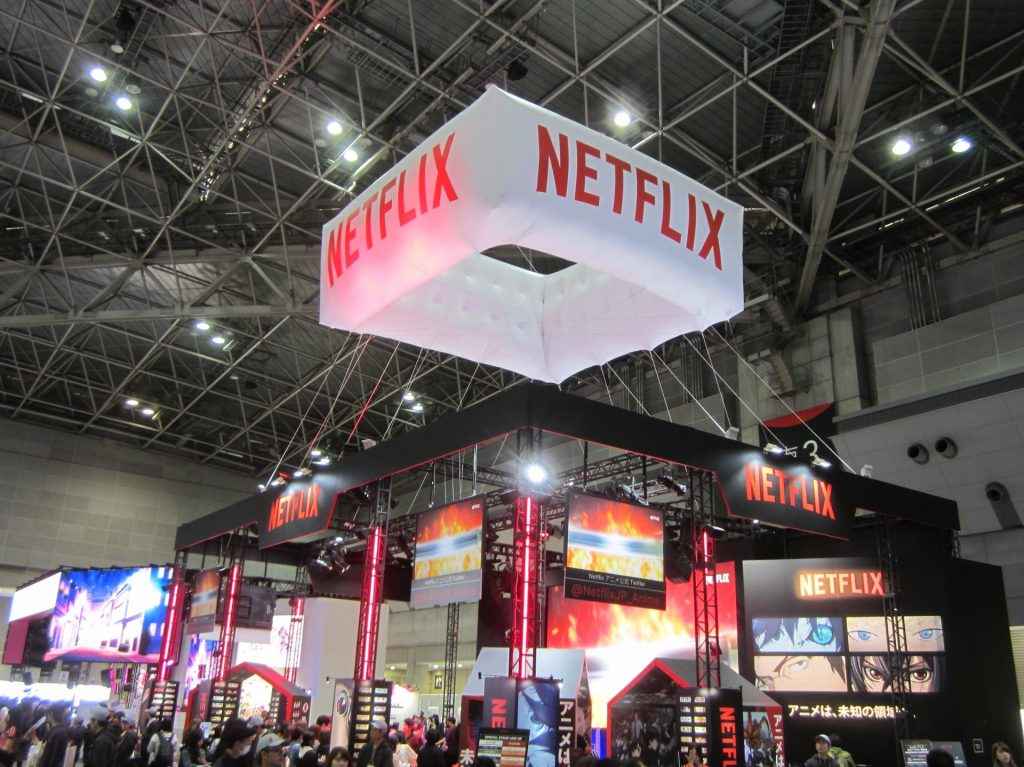 Netflix is pouring efforts into producing and licensing exclusive series to add to its anime library.
The Warner Brothers booth featured such project as the Batman Ninja film releasing in late April, CardCaptor Sakura: Clear Card, and Hisone to Masotan, an upcoming series co-written by Anohana's Mari Okada.
NBC Universal's lineup includes the hit franchise GochiUsa (Is the Order a Rabbit?). That's right, Liz Lemon - we're making anime.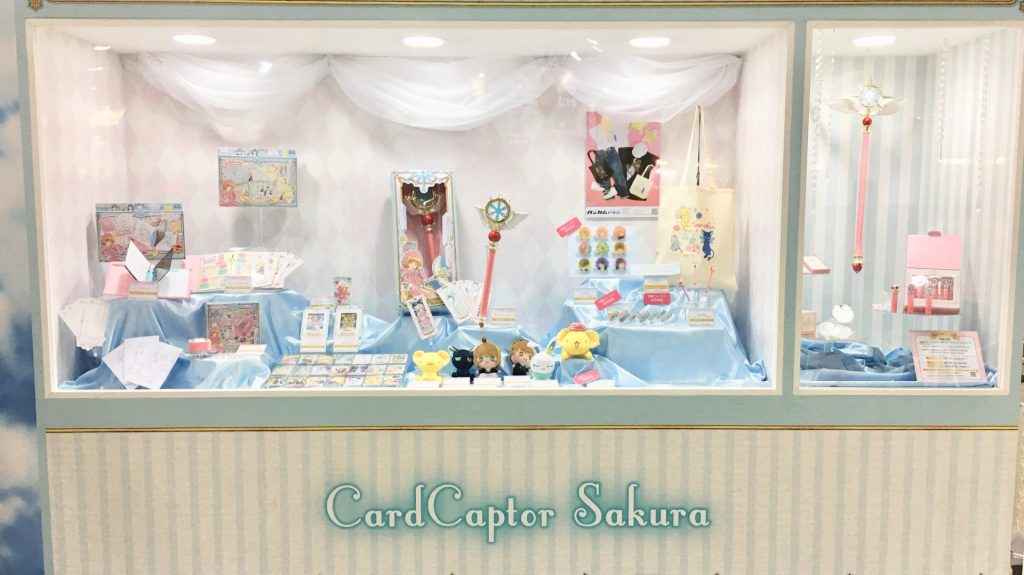 Other booths seen at AnimeJapan are by merchandise manufacturers. A lot of revenue for an anime IP comes from merchandising. Thus it's no surprise to see a figure company such as GoodSmile company to have a towering booth to show off upcoming products, especially their famous Nendoroid line.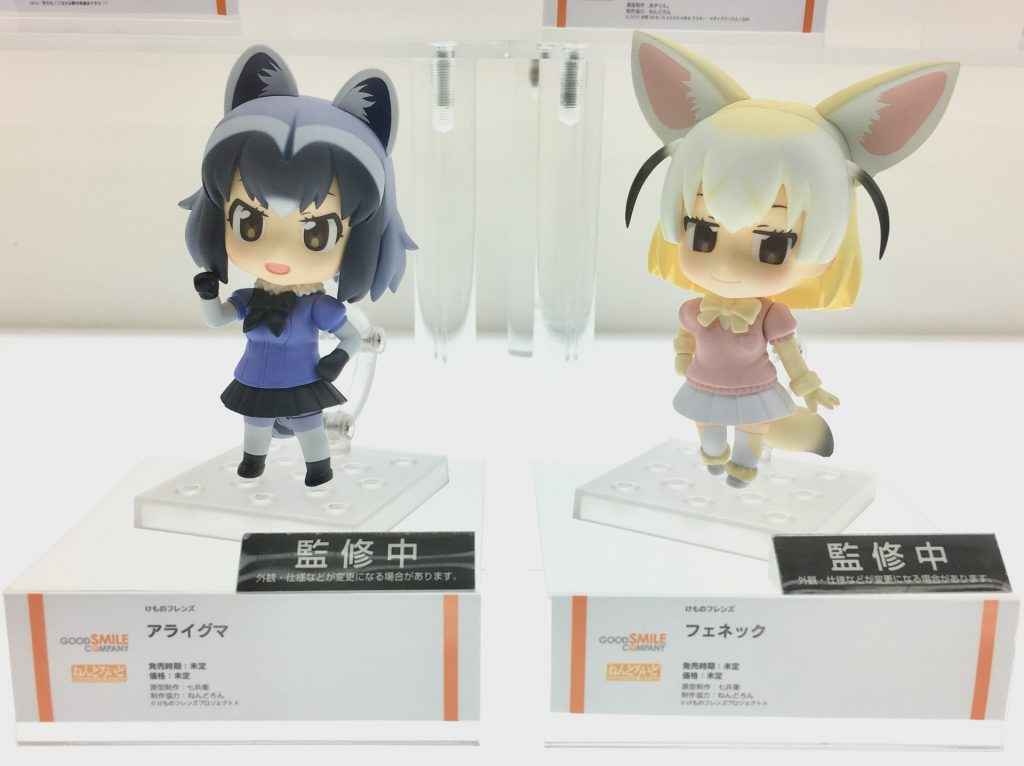 There was seemingly no end of anime merch to look at and purchase at AnimeJapan 2018. Some goods were exclusive to the event. It was common to see fans rush to booths selling event exclusives and admiring their treasures afterwards.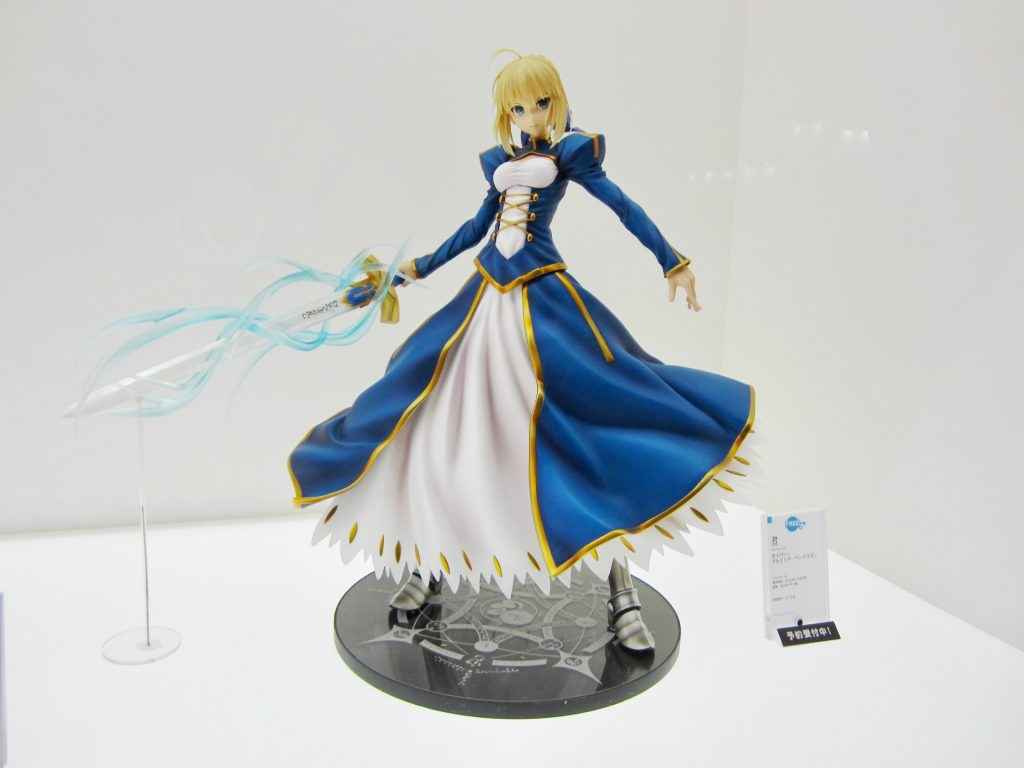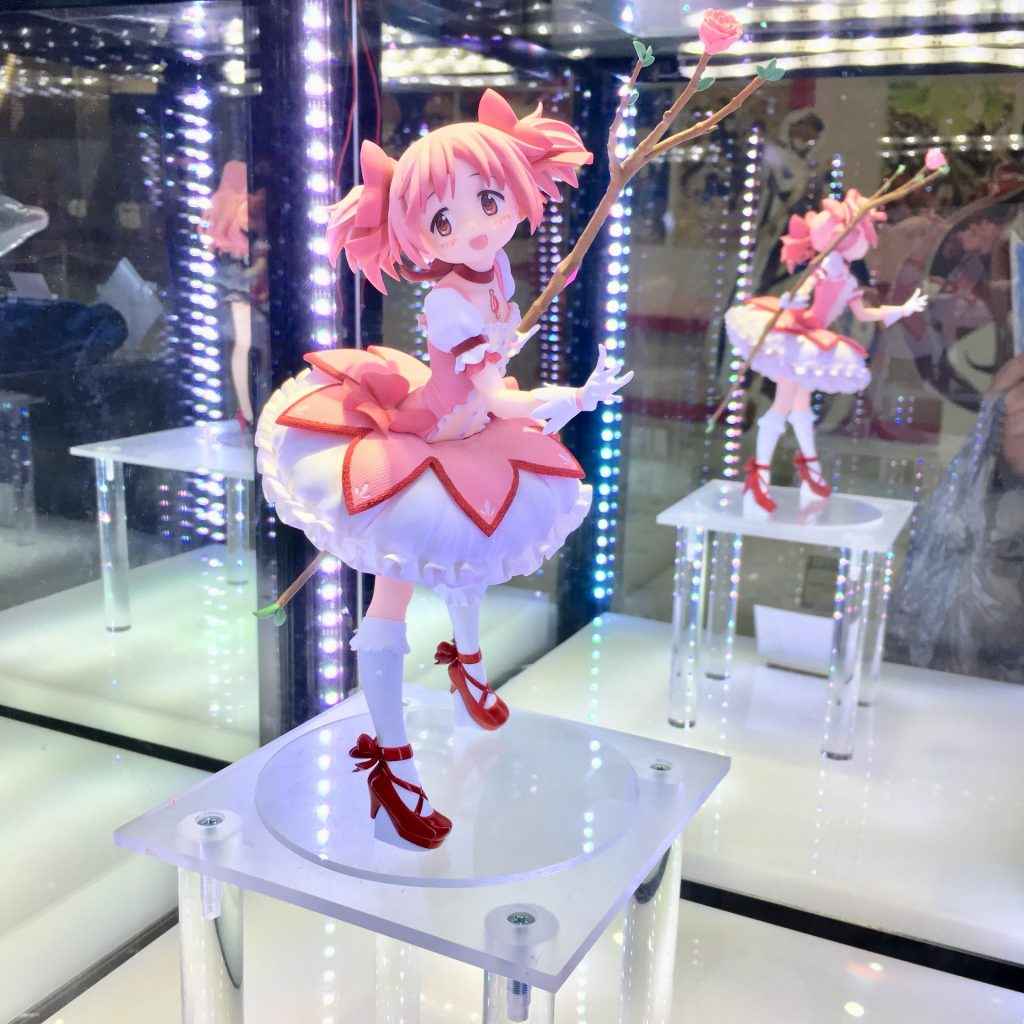 I've always admired the craftsmanship on a lot of anime figures. This Madoka one will be available as a prize figure, yet the textured cloth molding on her costume is an unexpected attention to detail for a figure that will likely be less than $100 at resell shops in Japan.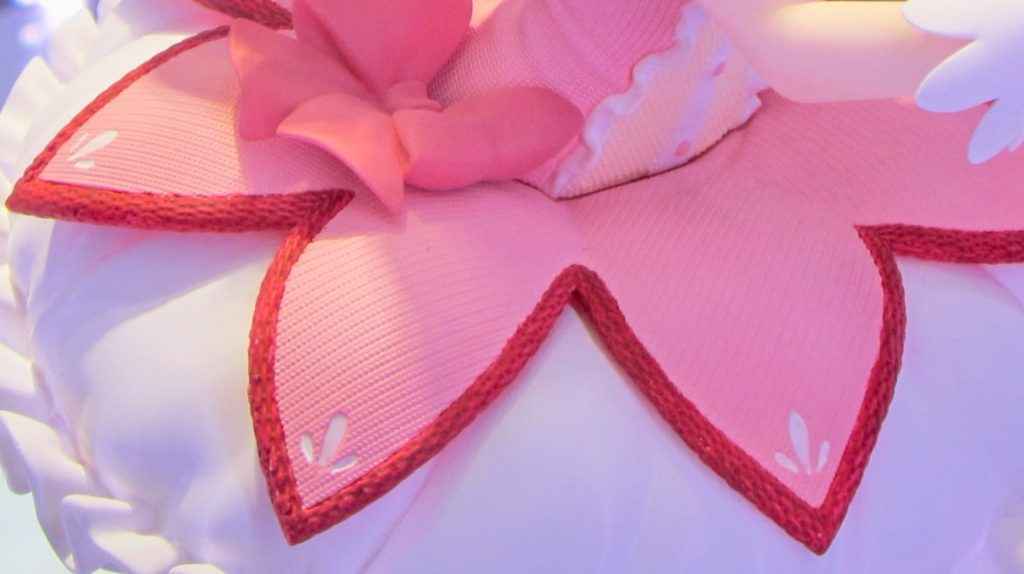 A new anime idol multimedia project titled Lapis Re:LiGHTs was unveiled on Saturday. Lapis Re:LiGHTs is a collaborative effort by major media publisher Kadokawa and KLab, the company behind the Love Live mobile game and other mobile anime games.
To promote the new franchise, a few short live concerts were performed by the voice actresses at the KLab booth throughout the weekend. I did not know or plan to attend one of them, but I was at the right place at the right time. And got quite close to the stage!
Photography was not allowed during the performance, which is typical for actual concerts in Japan.
Before the concert, a number of attendees were given a pen light (a LED glowstick that usually costs $30+) to use during the concert. I was lucky enough to receive one, and it's probably the best piece of free swag I have gotten at an event in Japan.
An anime event has to have cosplay, and plenty of cosplayers turned out to dazzle in their spectacular costumes.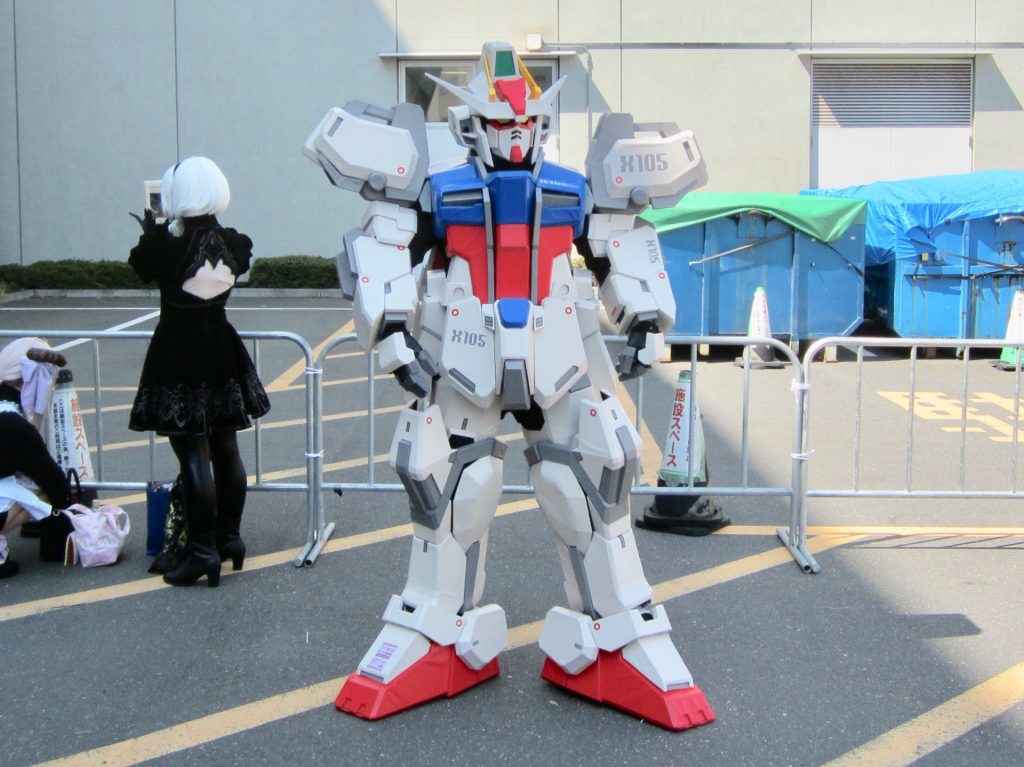 While not anime, @Ema1012_ama's Yuna of Final Fantasy X was a nice bit of classic gaming to see in the sea of cosplay at AnimeJapan.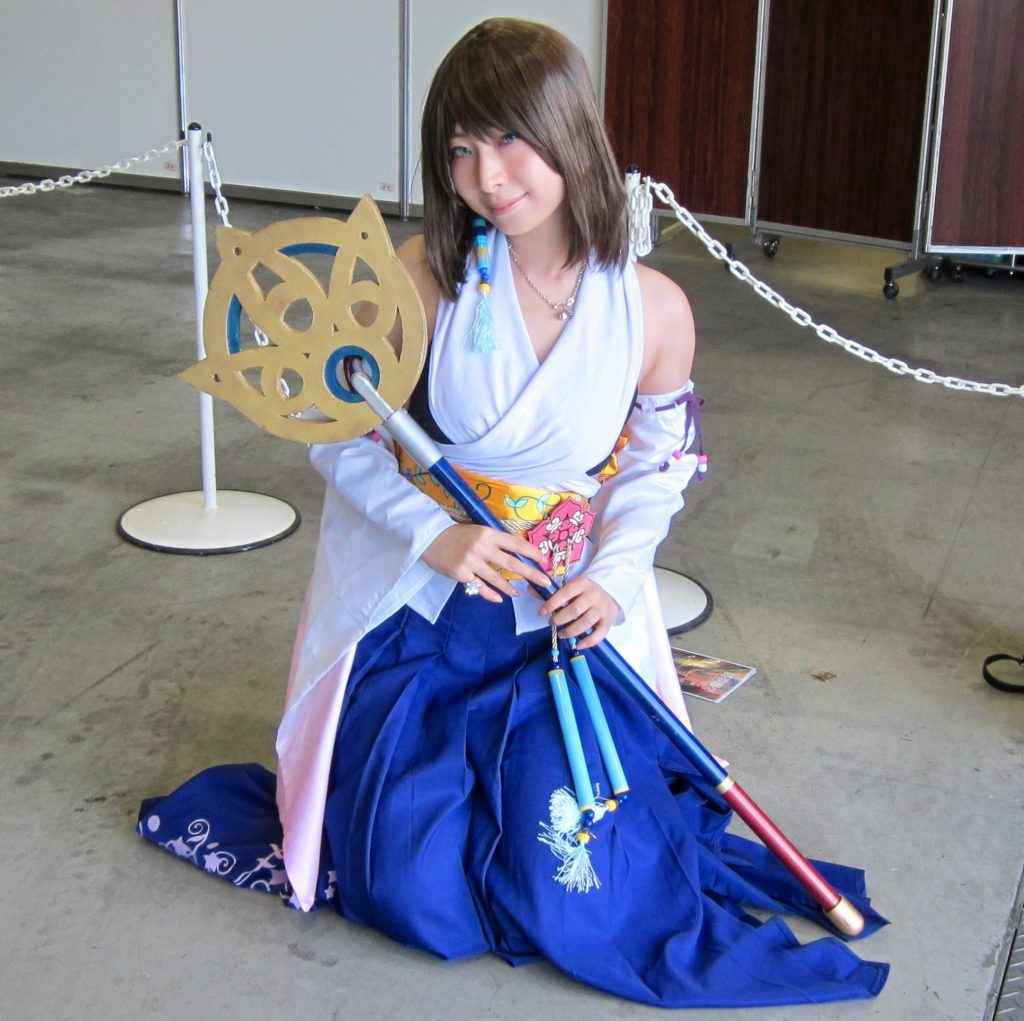 No entertainment expo would be complete without mascots, sports cars, large statues, and photo ops!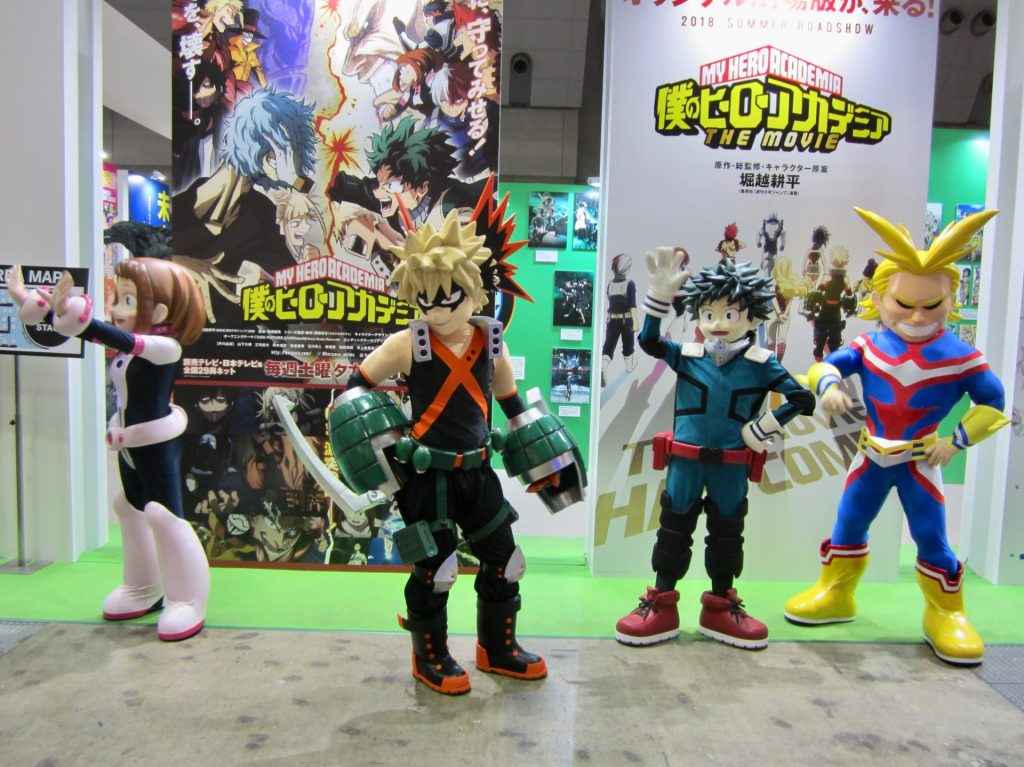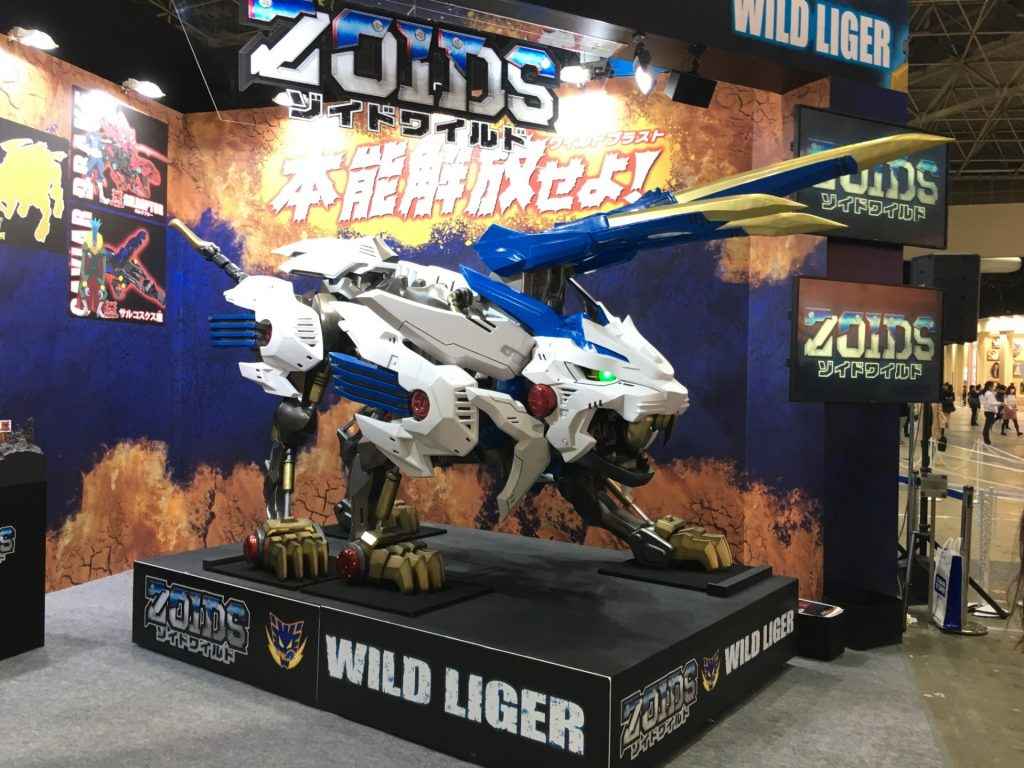 Oh, and I can't forget themed food trucks. This one is the number 1 because Ruby is the best Love Live Sunshine girl. Don't @ me.
AnimeJapan 2019 will take place on March 23 and 24 and once again at the Tokyo Big Sight. If you're in Japan during that time and love anime, AnimeJapan is an event you don't want to miss. There's a lot to see, buy, and take in – not to mention plenty of free swag!