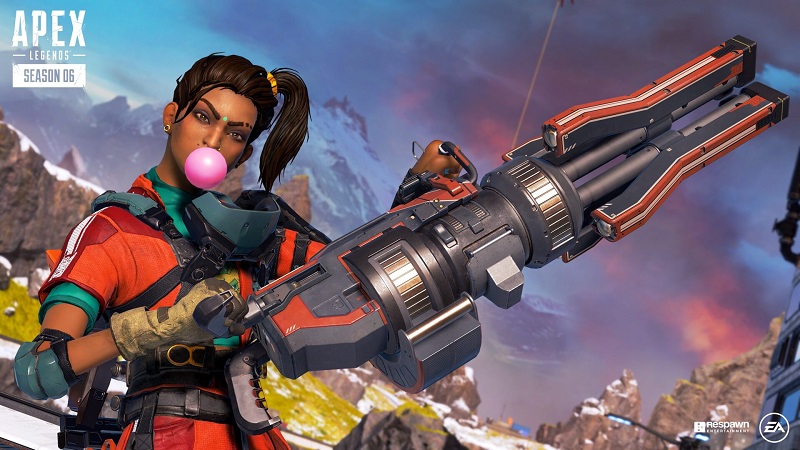 Apex Legends developer Respawn has announced the next event coming up for their movement based battle royale phenomenon titled Evolution, and the new trailer for it seems to have also leaked the next weapon that will be added to the game.
The trailer focuses on Rampart and the new outfits available not only for her but for Pathfinder, Wraith, Octane, Bangalore, Fuse, and Lifeline. Rampart will also be taking over the Arenas shop during the event, which is the moment where the trailer includes a cheeky leak for the next weapon, called the Nemesis Burst AR.
Energy weapons in Apex Legends currently don't have a burst variant, which is why it makes sense that a new burst weapon would take energy ammo as indicated by the extended mag slot which is clearly marked for an energy mag.
The weapons silhouette is particularly interesting though, since it looks almost like a cross between a Volt and a R-301 Carbine almost.
Source – [YouTube]