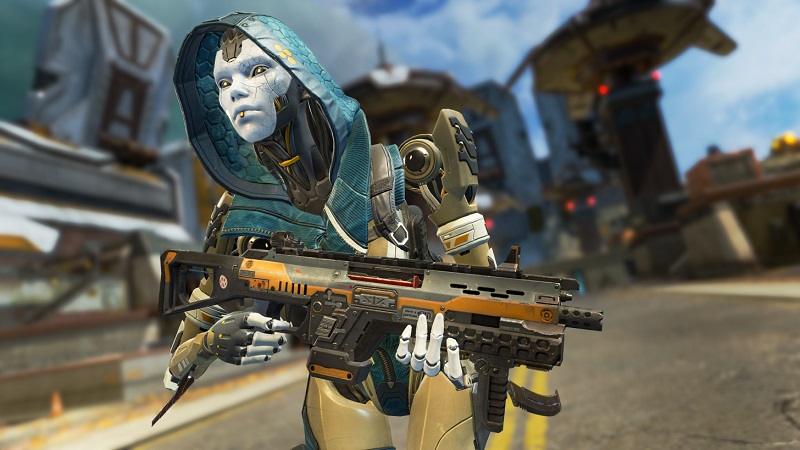 Apex Legends is almost due to receive one of its biggest updates yet, and developer Respawn has just released the patch notes for what will be changing in the game when the new update arrives.
All together, Respawn is bringing a lot of changes this season, with one of the biggest being a two map rotation. The new map Storm Point and World's Edge will be the only two maps available for battle royale. Whether or not this lasts the whole season will be a different question, but we'll have to wait and see for that.
In terms of legend buffs, this season belongs to Wattson, who will be getting quite the buff to her kit with damage increases to her fences, her tactical cooldown time has been cut in half, and though she can only place one Pylon now, it no longer times out.
Arenas is also getting quite the shake up in that it will only include custom maps made for Arenas now. Ranked Arenas will now have two splits like the Ranked Battle Royale mode, and matchmaking improvements are coming to have more evenly skilled players per match.
Speaking of Ranked modes, Ranked Battle Royale's grind now takes into account the difference in player's ranks when awarding RP for kills, and the way to achieve max RP now has multiple avenues, with "kill-related" actions.
The G7 Scout is no longer on the ground and is now in the supply drop, which brings the Triple Take back into play. G7 Scout fans of old will also enjoy the return of the Double Tap feature, along with the damage buff. The L-Star on the other hand has been handed it's long awaited de-buff, and Respawn walked back on the recent Longbow buff.
That might not sound like much, yet these are just the main points among a bevy of balance changes. You can check out the full patch notes on the official Apex Legends website for the nitty-gritty bug fixes and such.
As these patch notes come out, we're also getting other first looks at Season 11, like what the new lobby will look like, as posted by Twitter user alphaINTEL.
It's truly a very exciting time for Apex Legends players, and its also a great time for anyone considering jumping in to do so. With everyone needing to get acquainted with the brand new map, that will help level out the playing field for newcomers early on.