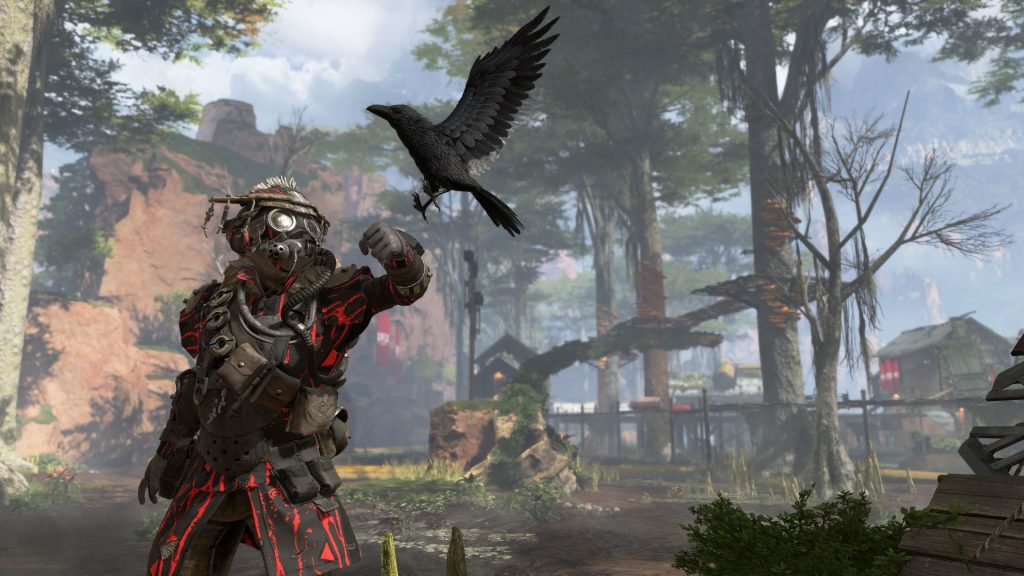 The latest Apex Legends update 1.09 is now available to download. The patch notes reveal that there are two new items coming to the store. It looks like they'll replace the current Angel City Pacer Legendary skin and the Hazard Pay Legendary skin.
Apex Legends Store Reset
The store resets at 9pm EST on February 13 (2am GMT on February 14). We're waiting to see exactly what the new Valentine's skins look like, but they know they will be called:
"Through the Heart" Longbow Epic DMR skin

"Love of the Game" Pathfinder banner frame
These skins will only be available until February 19, 2019. We presume they will cost 1,800 Apex Coins, but we'd expect that they'll be the ability to unlock them with crafting metals too.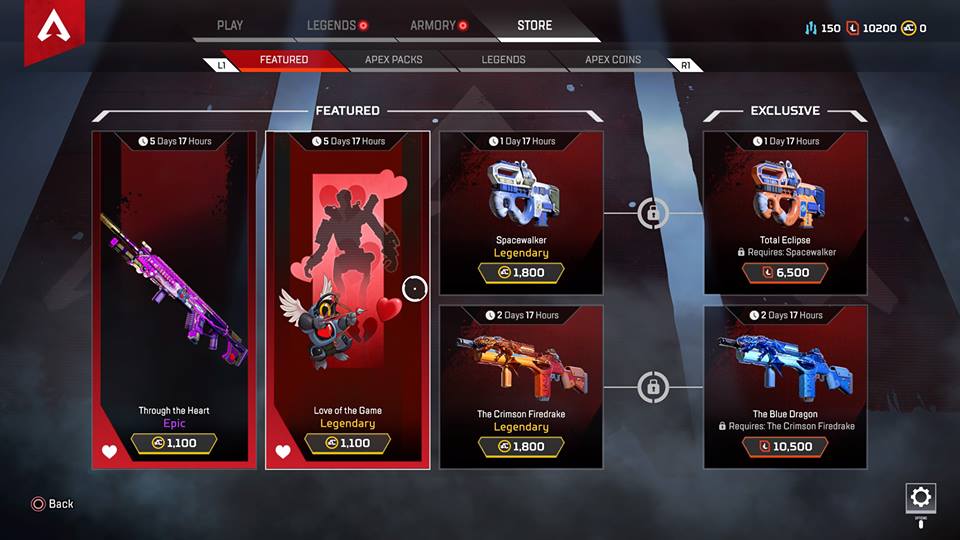 There should also be some new items dropping in a couple of days. The Spacewalker and The Crimson Firedrake skins are due to reset in two days and three days respectively.
What's In the Apex Legends Store?
Each time there's new store items in Apex Legends, we'll update this post. You'll also be able to view a full history of which gear has been available.
February 4 – 2019
Angel City Pacer – Pathfinder Skin
Hazard Pay – Flatline Weapon Skin
Spacewalker – Prowler Weapon Skin
The Crimson Firedrake – G7 Scout Weapon Skin
Exclusives on unlocking Spacewalker and The Crimson Drake – Total Eclipse for Prowler and The Blue Dragon for G7 Scout.
The first two in the list will be replaced with the Valentine's skins shortly. We'll have images as soon as they land.
If you're enjoying Apex Legends, check out our strategy guide.