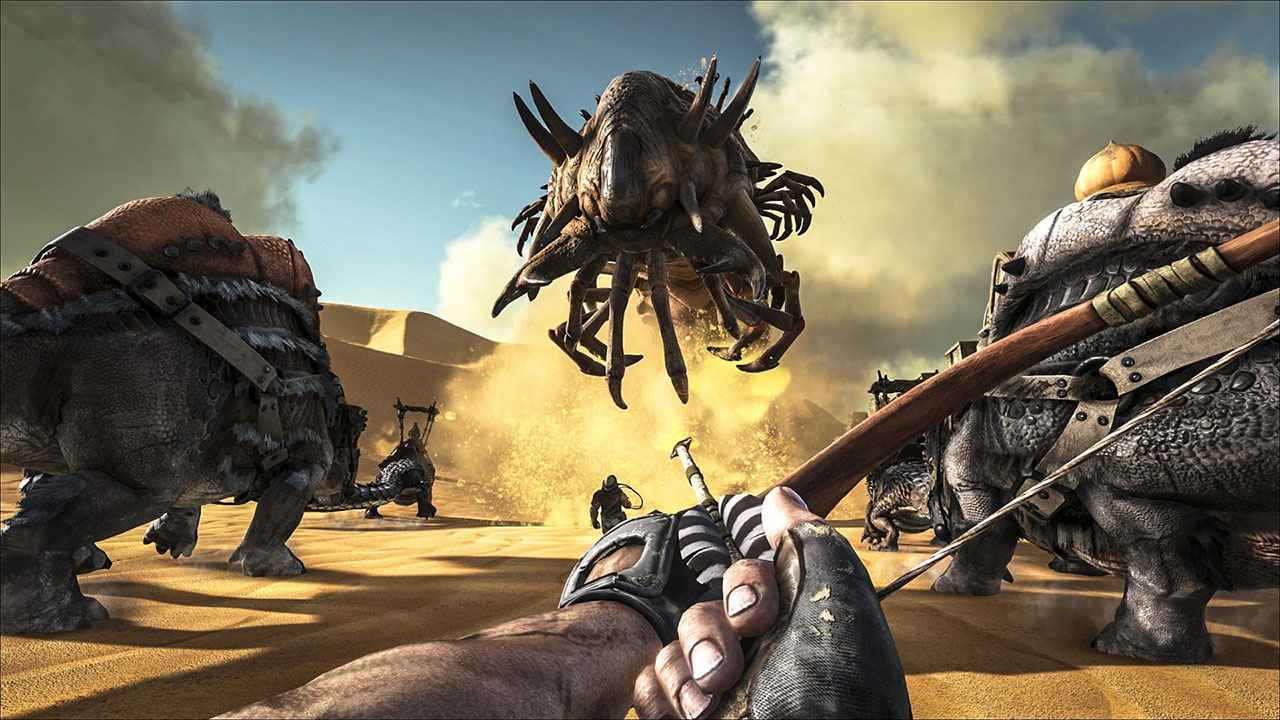 The ARK Survival Evolved Aberration update is now available to download on PS4, Xbox One and PC.
The second expansion pack for Studio Wildcard's survival adventure game takes place in a series of underground caves.
The surface has been scarred by the hot sun, and players will experience a new storyline strand that sees them face dozens of new creatures.
Among the new features of the ARK Survival Evolved Aberration update, players will be able to:
Tame tons of new creatures
Craft 50 new items
Test their skills to the limits
You can also rent an ARK Survival Evolved private server for this expansion and for the original game so you and your friends can have fun together. CompareGameHosting has some great options.
Studio Wildcard tells us more in the press release:
Waking up on 'Aberration' – a derelict, malfunctioning ARK featuring an elaborate underground biome system filled with new challenges unlike those found on prior ARK maps. Extreme radioactive sunlight, earthquakes, and environmental hazards, ziplines, wingsuits, climbing gear, fantastical creatures like the Rock Drake and Basilisk, and more await survivors throughout these vast caverns. Beware the 'Nameless': unrelenting, Element-infused humanoids, which have evolved into vicious light-hating creatures, and the Reapers, massive alien monstrosities which can impregnate foes to spawn their offspring!
The ARK Survival Evolved Aberration update is available fo free to ARK season pass holders, or can be bought separately priced at $19.99.
Source: ARK