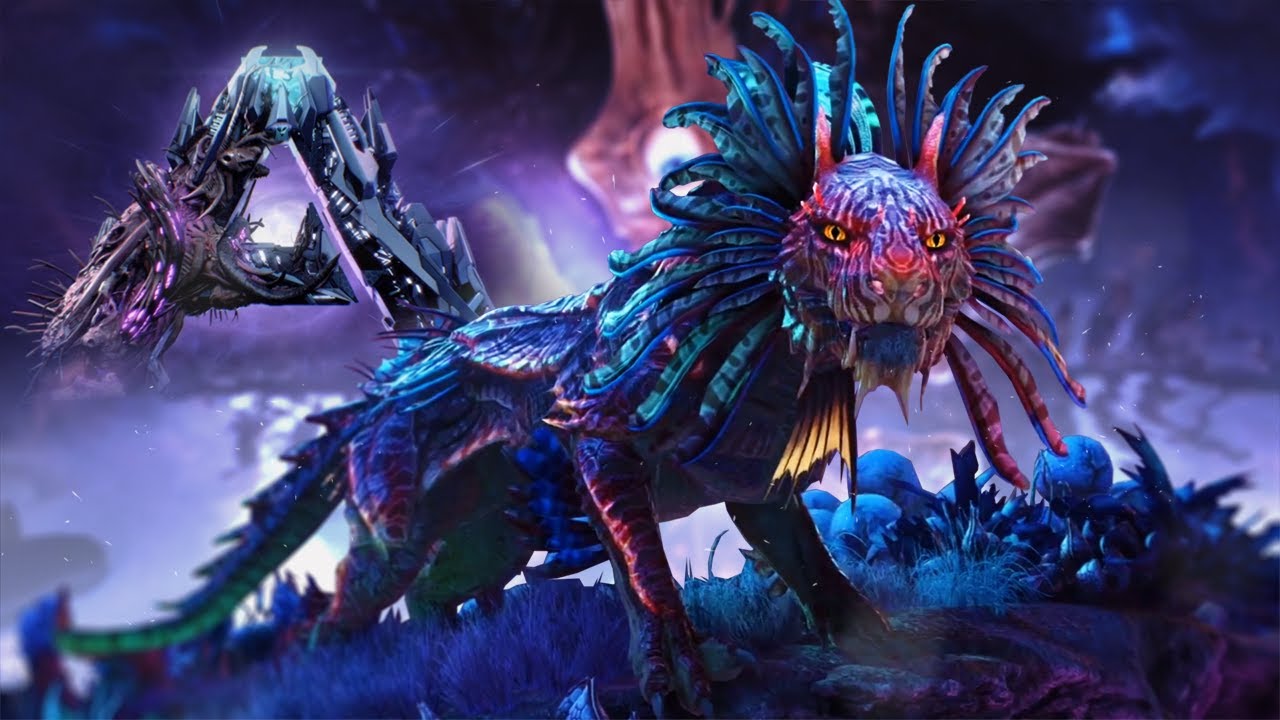 Studio Wildcard has unleashed Ark Survival Evolved update 2.57 for PS4, PC and Xbox One platforms today, and it's a bit of a whopping, adding the new Genesis Part 2 content. While the Ark update 2.57 patch notes haven't been detailed yet, we'll update this article with them as they become available.
In the meantime, you can still get an idea of what to expect from Ark Survival Evolved 2.57 below.
---
Earlier today, Studio Wildcard confirmed that it's making final preparations:
We're doing final preparations to get the servers online. You'll start to see downloads. Once we are fully online on *every* network, I'll unleash Cedric to let you all know via @survivetheark.
As for the content itself, the Ark Genesis Part 2 will feature four new biomes (at the very least), with the Eden Zone being a new starter area for survivors, featuring rivers and flowing waterfalls. There's also Trek Trenches, a bridge of sorts between biomes, with Rockwell's Garden and Rockwell's Innards also included.
New Weapons include a Minion, Tek Bow, Tek Pistol, and Exo-mek, while on the creature front, players can expect the Summoner, Exo-mek, Noglin and Coidwyrm among others.
Related Content – Sony PS5 Complete Guide – A Total Resource On PlayStation 5
As mentioned, we'll return with the full Ark Survival Evolved patch notes as soon as they are made available.