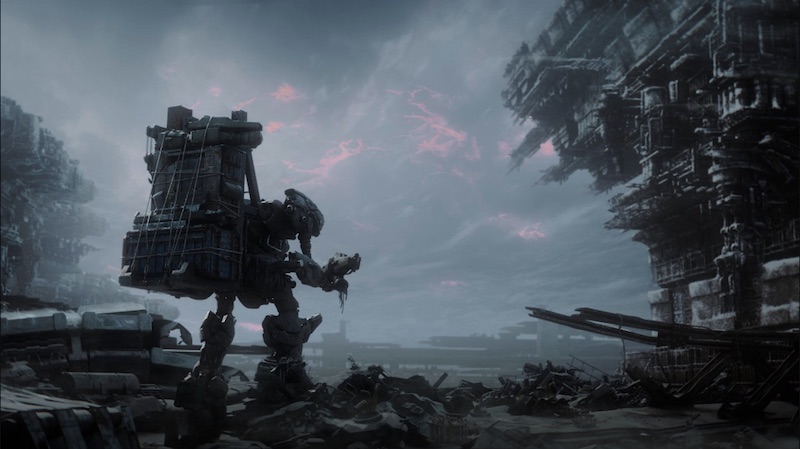 Souls franchise creator Hidetaka Miyazaki has revealed during an interview with IGN that the development team behind Armored Core 6: Fires of Rubicon is not pushing for a similar gameplay style to the brutal RPG series.
Armored Core 6 was announced during The Game Awards 2022 with an impressive trailer, and it's the first entry in the franchise since 2012's critically panned Armored Core 5.
No, we've not been making a conscious effort to try to direct it towards more Soulsborne type gameplay. First of all, let me just make that clear. The essential direction of [Armored Core 6] was to go back and take a good look at the core concept of Armored Core and what made that series special.

The real impetus for this project, I think, or at least one of the real appeals for me comes from the aspect of assembly, and being able to really freely assemble and customise the mech, I think is what we really highly focus on in Armored Core.
Related Content – Sony PS5 Complete Guide – Everything Explained About PlayStation 5 For New Owners In 2022
One interesting aspect is that Armored Core 6 is being directed by the same individual who helmed Sekiro: Shadows Die Twice — Masaru Yamamura. However, he was keen to point out that both games share no relation to each other.
There are no elements directly referring to Sekiro, but I feel both titles share the same essence of battle such as aggressive, speed change, and action-oriented fighting. For this title, by continuing to attack even the strongest enemy, the force of impact can break the enemy's posture and inflict a large amount of damage – a critical hit.
Armored Core 6 is in development for PS4, PS5, PC, Xbox Series X/S and Xbox One, with a release targeting some time in 2023.