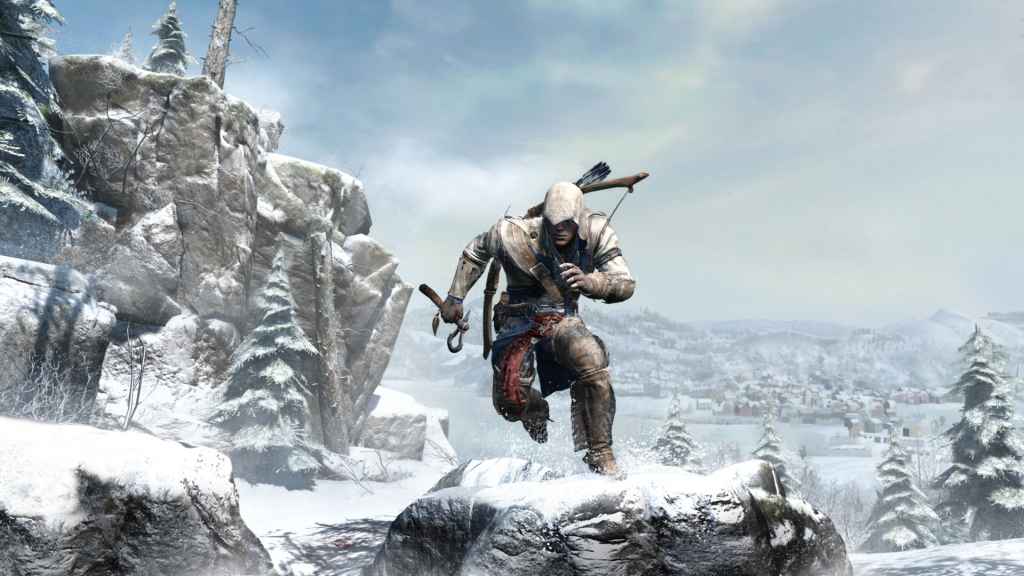 Assassin's Creed III Remastered will launch on the 29th March 2019, Ubisoft has confirmed.
The game can be pre-ordered right now as a standalone purchase. However, anyone who already owns the Assassin's Creed Odyssey Season Pass will be able to download Assassin's Creed III Remastered at no extra cost when it releases next month.
Assassin's Creed III Remastered Release Date and Visual Upgrades
Featuring the main game itself, Benedict Arnold single-player missions, Hidden Secrets, The Tyranny of King Washington DLC expansion, and a remastered version of Assassin's Creed III Liberation, those who do decide to revisit the third (and somewhat divisive) mainline entry in the Assassin's Creed franchise will certainly get plenty of bang for their buck.
And, while there's no option to ditch the charisma vacuum that is Connor and play the entire game as the far more compelling Haytham Kenway instead, Assassin's Creed III Remastered boasts plenty of visual upgrades.
Players can expect to see higher resolution textures courtesy of the game's brand-new graphics engine, for instance. Along with several other visual enhancements and a number of mechanical updates to improve the overall performance.
Additionally, PS4 Pro and Xbox One X owners will be able to enjoy the game in glorious 4K, HDR.
Many of these changes can be seen in the comparison video embedded below.
Are you intending to pick up Assassin's Creed III Remastered when it releases on the 29th March? Or do you prefer the Ubisoft's more recent RPG-esque approach to the storied stealth-action franchise? Let us know down in the comments.