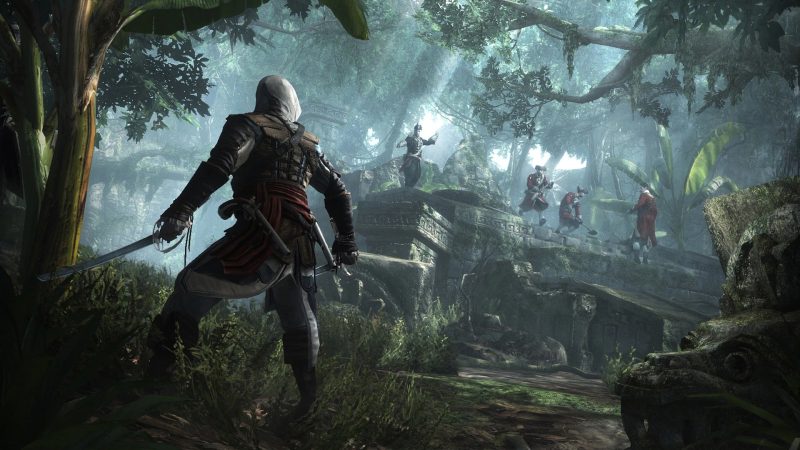 According to a report from Kotaku, citing its own anonymous sources, Assassin's Creed IV: Black Flag is getting the remake treatment, and work on the popular swash-buckling Assassin's Creed adventure is happening right now.
Numbered the fourth mainline title even though by the time it first released it would be the sixth Assassin's Creed game, Black Flag puts you in the pirating boots of Edward Kenway, a man at first looking to rule the seven seas.
By the end of Kenway's tale however he's fully committed to the Assassin brotherhood, and more importantly, to his two children.
Black Flag was the game that really made sailing a core part of the experience, and perfected what Ubisoft began in Assassin's Creed III.
As a standalone entry, Black Flag has gone down as one of the most popular in the series among fans, so for Ubisoft to revisit it in this way doesn't feel all that surprising, if it is happening.
Kotaku's sources claim that the remake for now it remains in the early stages of development, and we likely won't see anything official about the remake for a few years.
Black Flag is still playable on modern consoles, as it has been given the remaster treatment already, but to see what a remake would mean for one of Ubisoft's both gameplay wise and visually would be interesting.
Source – [Kotaku]