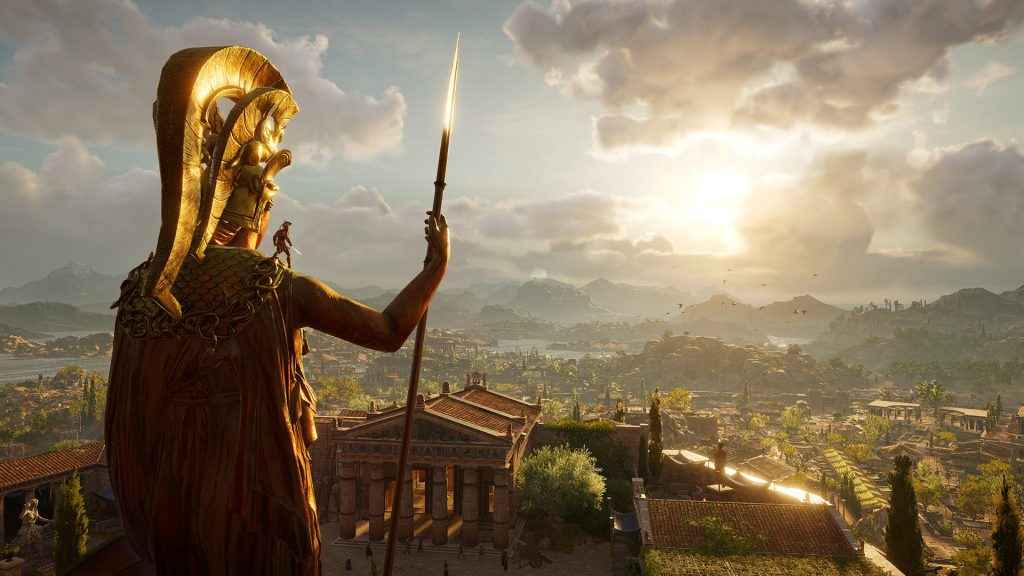 Although the game isn't actually available to mere mortals like myself until Friday the 5th October, Ubisoft has already released an Assassin's Creed Odyssey day one patch.
Meaning those with early access to the game can download and install the 1.4GB update right now.
Assassin's Creed Odyssey Day One Patch is Surprisingly Small
Perhaps as a sign of its relative stability (when compared to the likes of Assassin's Creed Unity, anyway), the day one patch makes only a handful of minor tweaks to the base game.
From a gameplay perspective, these focus on addressing level scaling for enemy lieutenants during 'Call to Arms' and 'Boarding', whilst also adding a 'Historical Locations' filter to the world map. Making it easier to find famous classical sites when exploring Odyssey's simply gorgeous rendition of 5th century BCE Greece.
More importantly, Ubisoft has also fixed a number of unspecified "game breaking" bugs.
As far as technical and quality of life enhancements are concerned, the day one patch introduces a greater diversity of haircuts, as well as reducing loading times in various areas (including before flashbacks and dialogues), reducing occurrences of low-res textures on up close NPCs and objects, and providing general improvements to performance and stability.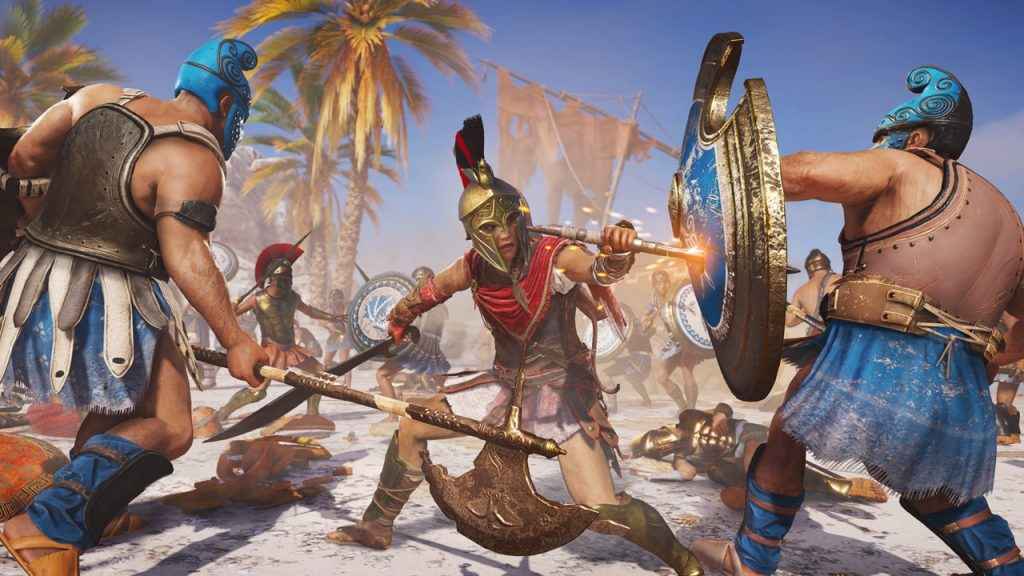 PSU's John-Paul Jones gave Assassin's Creed Odyssey a near perfect 9.5/10 in his review.
Describing the combination of the traditional Assassin's Creed template with fully-fledged RPG elements and a rip-roaring narrative as "simply the best in the series and one of the finest open-world adventures available".
It's nonetheless a rather large and intimidating game. Which is why we've written a variety of guides to help players find their feet when starting out. Check our guides section for more info, but please be mindful of spoilers if you do.