Let's take a quick look on Assassin's Creed Odyssey romance options that we can expect when the game launches on October 5. In the latest entry in the open-world series, fans will see many love stories unfolds. With the new Assassin's Creed Odyssey, Ubisoft gives players more freedom to choose their romance options.
Same-Sex Possible Assassin's Creed Odyssey Romance Options
To start your journey towards finding true love, you have to choose who you'll be. You can either be protagonist Kassandra or Alexios. The first glimpse of Assassin's Creed Odyssey romance options was at Ubisoft's E3 conference. Here a player chose to be Kassandra. When she went to a house, she finds Kira and a male NPC there. Then Kira talks to Kassandra.
As their dialogue progresses, three different options appear for Kassandra to choose. One option is about money then second is Kassandra being pacifist. And the final one, as indicated by a heart action is the romance option. It says, "Are you two…together?" This means Kassandra can have romance with Kira. The same is true if you choose Alexios as protagonist.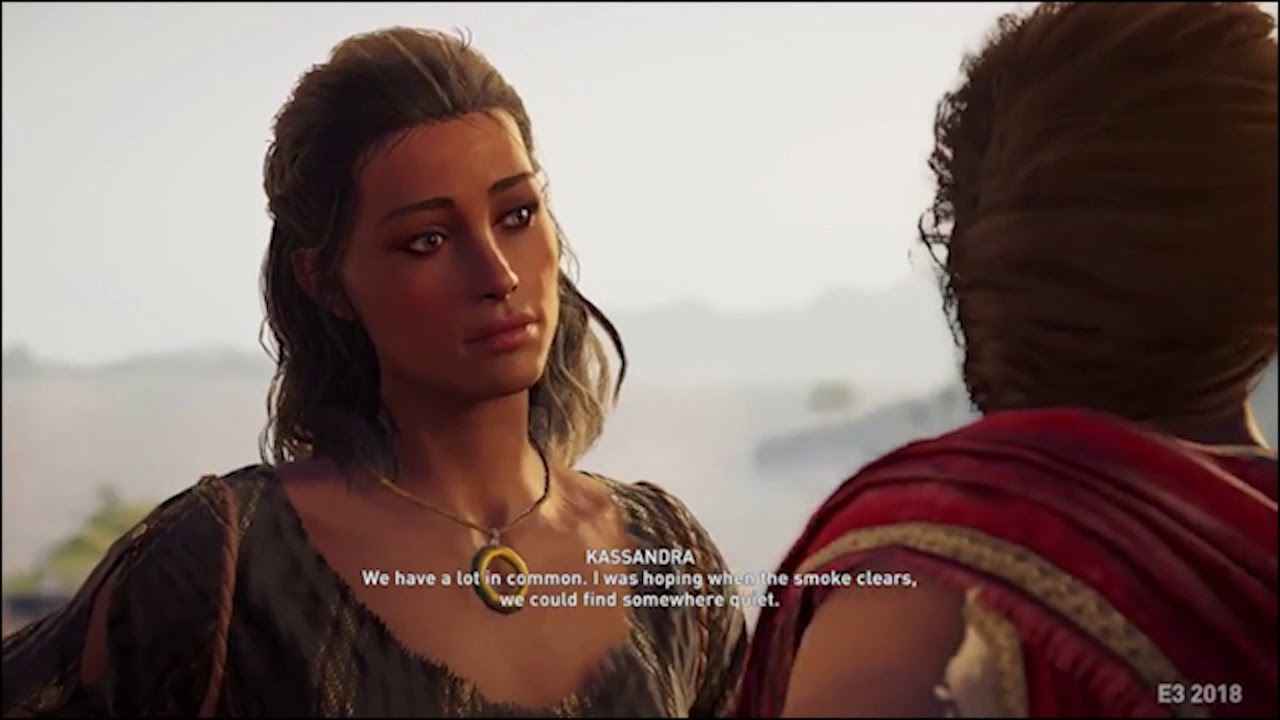 Making Love with Odessa Assassin's Creed Odyssey Romance Options
In Gamespot's Assassin's Creed Odyssey demo play, they said either Kassandra or Alexios can flirt and romance with character Odessa. Odessa is from Homer's Odyssey. Clicking dialogue options with a heart emoticon on it leads you to flirt with Odessa. Just continue to select romance options and your characters' relationship will develop.
For Odessa to completely fall in love with you, continue to flirt with her and help her find medicine for her dying father. She will also ask you at one point to save her life from people who want to kill her. If you continue to romance her and do what she asks, she'll agree to have sex with you. Once you secure your relationship with her, you can make use of her help in getting parties for naval combat.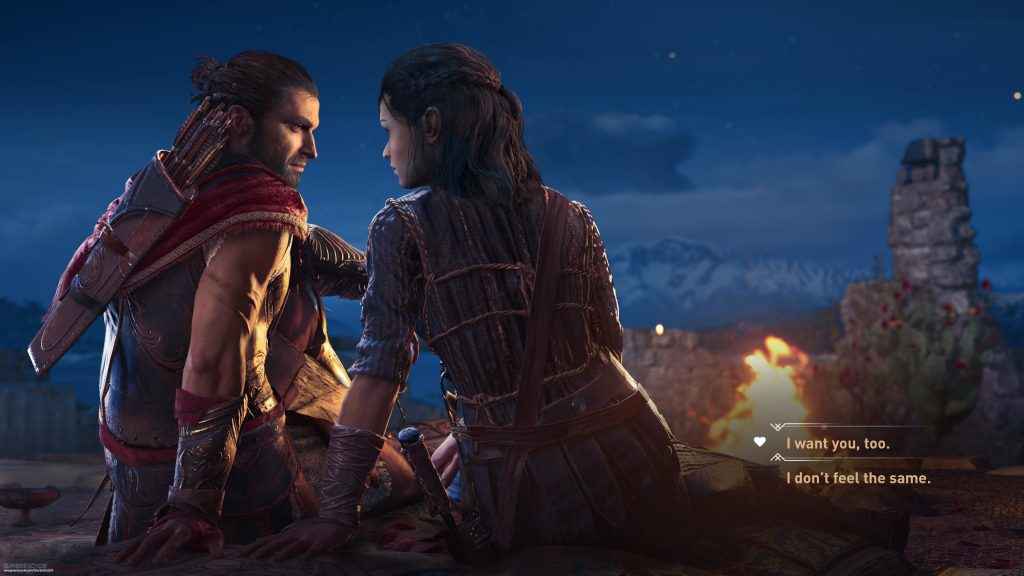 We are sure there are more Assassin's Creed Odyssey romance options once we get hold of the full Assassin's Creed Odyssey. We'll update this article when we have more information.