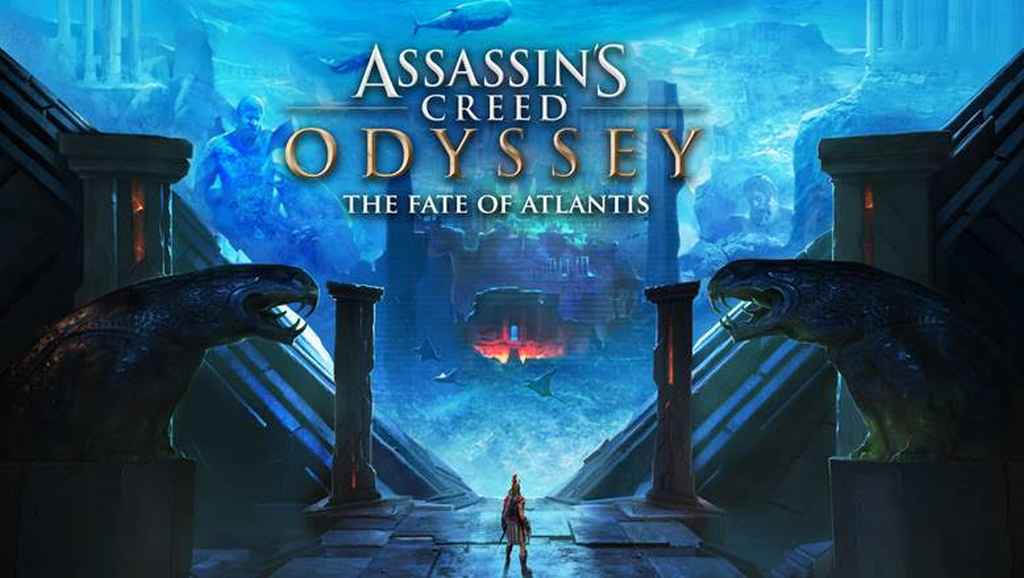 Ubisoft has announced that Episode 1 of The Fate of Atlantis, the inaugural episode in Assassin's Creed Odyssey's latest tripartite DLC expansion, will release on all major platforms on the 23rd April 2019.
Titled Fields o Elysium, there are actually two ways to access The Fate of Atlantis Episode 1.
Those who would like to do so the traditional way must complete both the Between Two Worlds and Heir of Memories questlines (available in the main game and Lost Tales of Greece respectively), and have reached level 28 with their chosen character.
Alternatively, players need simply follow the newly instituted shortcut, details of which can be found below. Although, there are one or two caveats to this approach.
Thanks to this shortcut, players will enter Greece level 52 with preset Abilities and resources, enabling them to start their adventure into the afterlife with the Lost Tales of Greece questline Heir of Memories. They will also have the opportunity to choose their hero.

However, contrary to the previous option – players' progression using the shortcut will not carry over to the main game save, and they will not be able to obtain achievements.
The Fate of Atlantis Episode 1 – Fields of Elysium
https://youtu.be/OeEp4JZhHso
If the name of Episode 1 wasn't a big enough clue already, Fields of Elysium will transport players to the afterlife, whereupon they will be given the task of uncovering "the great mysteries that lie within the ancient realm of the Gods".
There's also plenty of shiny-new gear and legendary weapons on offer, terrifying mythical beasts to slay, a number of new factions to encounter, and various ability enhancements which, according to Ubisoft, give players the opportunity to fine-tune their playstyle even further.
Episode 2 (The Torment of Hades) and Episode 3 (Judgement of Atlantis) are scheduled to release around the middle of the year on PS4, Xbox One, and PC, in case you were wondering. Rounding out the game's comprehensive and impressively ambitious post-launch plans.
The latest game in Ubisoft's iconic series, Assassin's Creed Odyssey originally launched on the 5th October 2018.