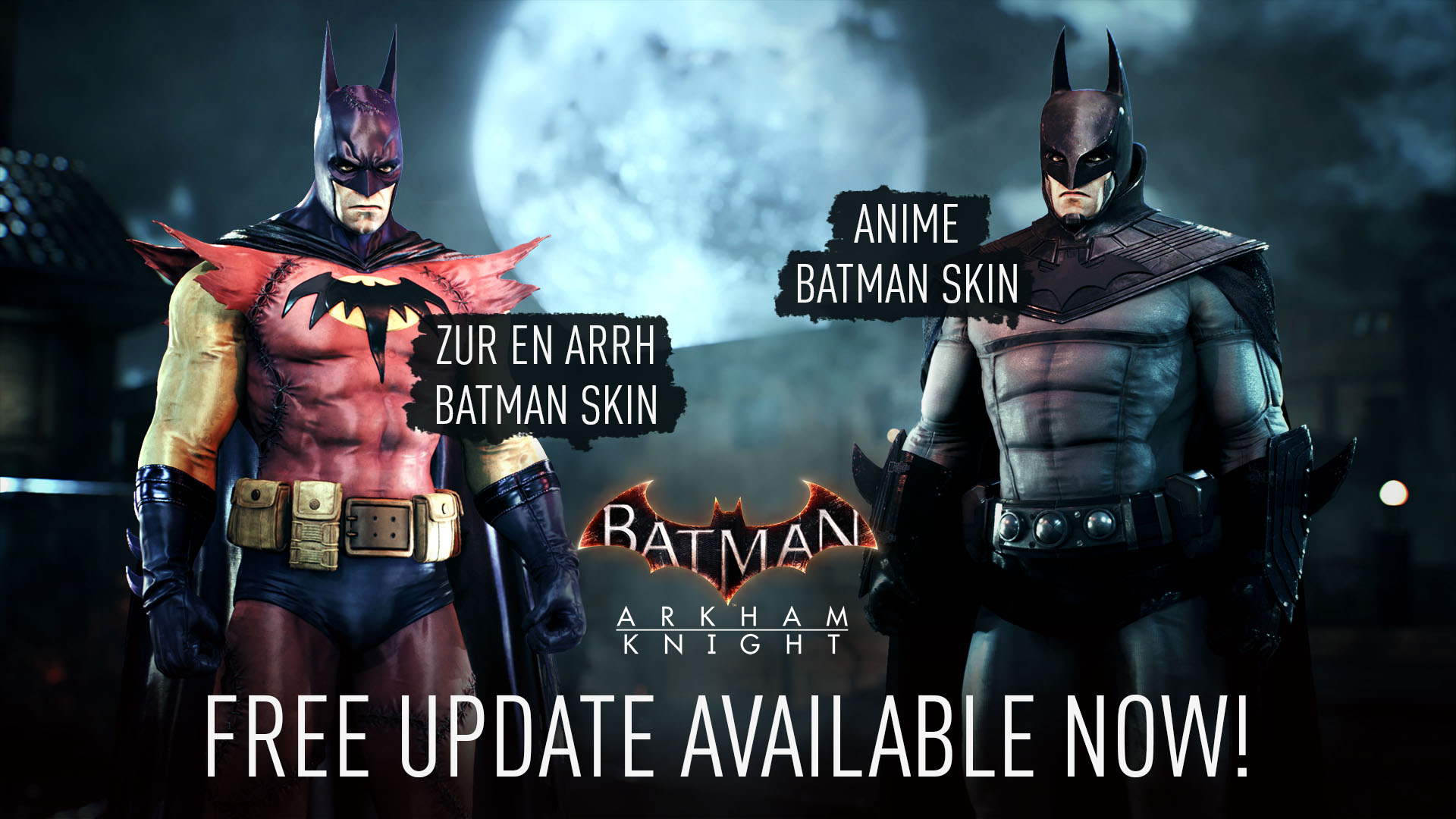 Rocksteady Studios has revealed that it is gifting Batman Arkham Knight players a bunch of free costumes, namely the Zur En Arrh and Anime Batman outfits. They're completely free to download, so go and grab them now.
Batman Arkham Knight Free Costumes Out Now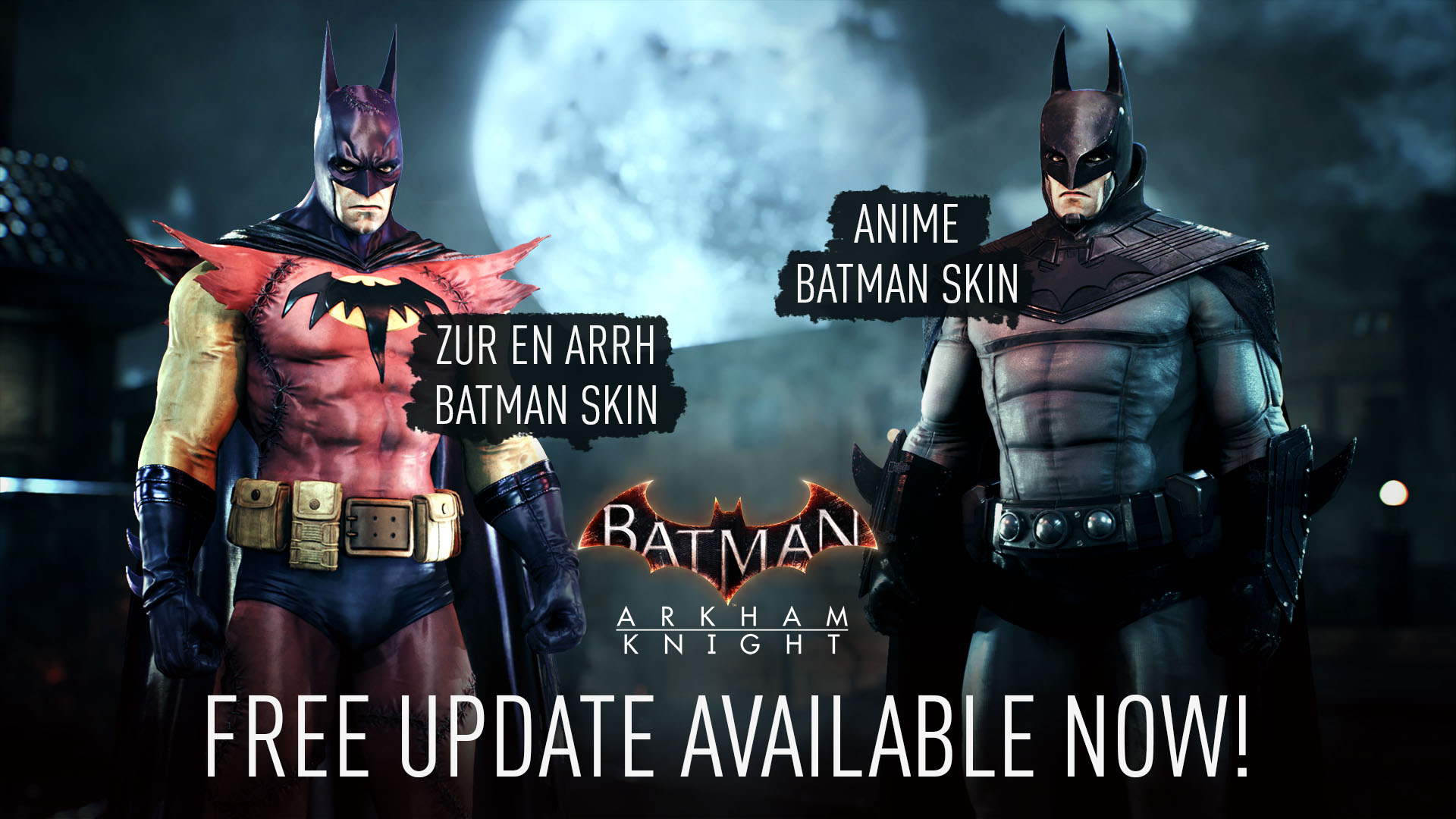 Batman Arkham Knight was released for PS4, PC and Xbox One in August 2015, and you can read our review of the game here. The game is the concluding chapter in the Arkham series from Rocksteady, following on from Batman Arkham Asylum and Batman Arkham City.
Warner Bros. Montreal handled the prequel Batman Arkham Origins, and is currently developing Gotham Knights. The game is due for release on PS5, PS4, PC, Xbox Series X/S and Xbox One in 2021, and takes the form of an open-world RPG set some time after the apparent death of the legendary Dark Knight.
[Source – Rocksteady Studios on Twitter]