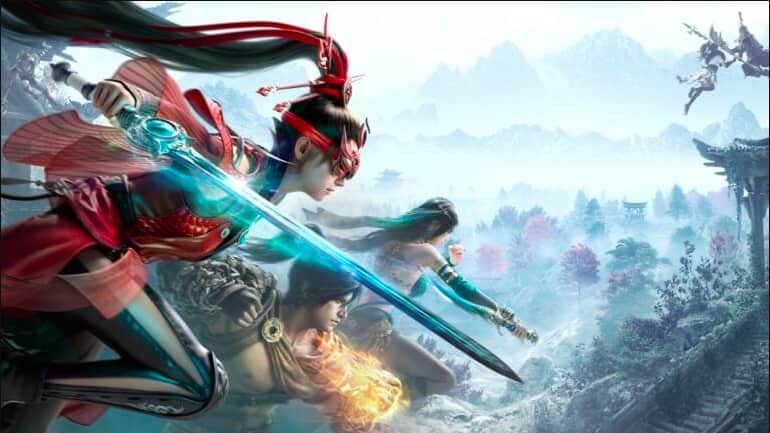 24 Entertainment has announced that Naraka: Bladepoint is going free-to-play on July 13, 2023 to coincide with the game's launch on PS5. You can now Wishlist the game on the PlayStation Store
To accompany the PS5 version of the game, all users will receive a Katana skin, a Ryuzan Frost Reflection, and two Immortal Treasures. Furthermore, PS Plus subscribers will receive five extra Treasures, an exclusive Headwear designed for PS Plus members, and more.
Related Content – Sony PS5 Complete Guide – Everything Explained About PlayStation 5 For New Owners In 2033
Naraka: Bladepoint features dynamic, fast-paced combat where players scrap with foes using a combination of devastating combo, parries and lethal counters. To get around the battlefield, you're free to wall run, swoop down, and zip across mountains and buildings using your parkour skills and grappling hook.
Dive into the legends of the Far East in Naraka: Bladepoint; team up with your friends in fast-paced melee fights for a Battle Royale experience unlike any other. Heroes from all over the world have gathered on Morus Island, where two ancient gods collided eons ago—creating the Mask of Immortality: an artifact of legendary power. You are one such hero, ready to face many others on your way to claim it.
https://youtu.be/OB78cc17734
Naraka: Bladepoint is due out on July 13 for PS5.