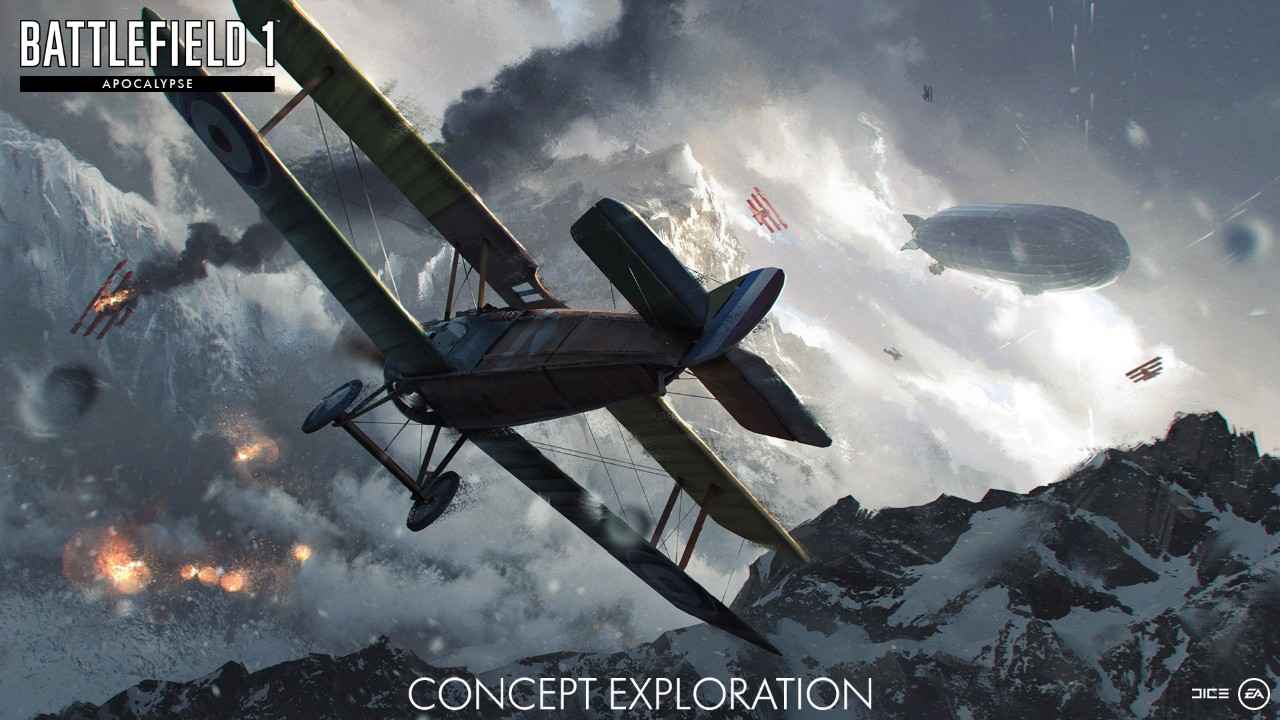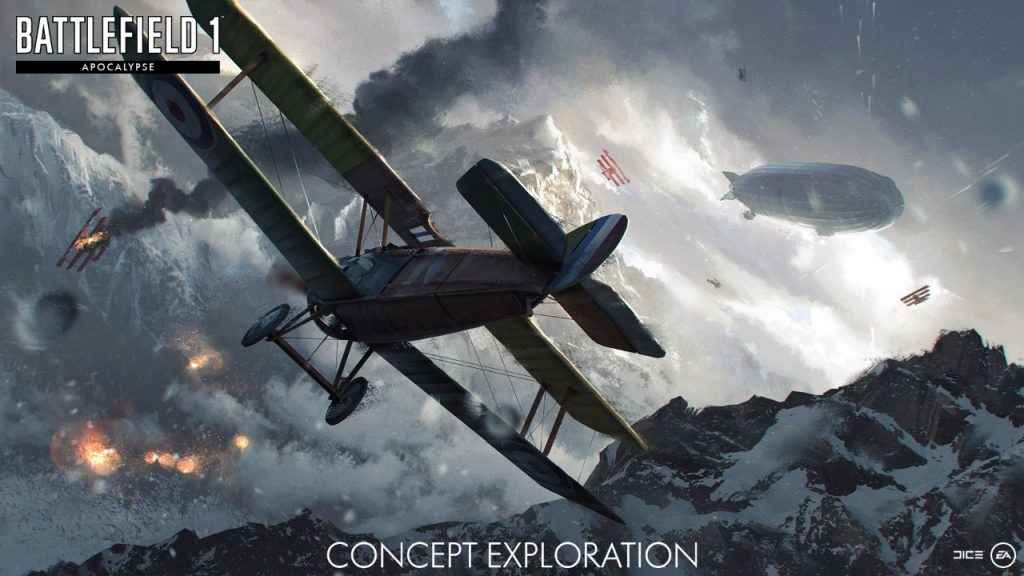 Available as part of the season pass, the new Battlefield 1 Apocalypse DLC will feature a new Air Assault mode.
Due for release in February, the latest expansion for DICE and EA's shooter will introduce five new maps. In addition to the Somme, Caporetto and Passchendaele - designed around famous World War I battles, London Calling and Razor's Edge are based in the skies.
While the battle of the Somme begins in the wheat fields of France, Caporetto will see players involved in a battle between the Italian army and Austro-Hungarians around the mountains of the Isonozo river. The final Battlefield 1 ground map, Passchendaele takes place in the countryside of Belgium.
The new aircraft introduce in the Battlefield 1 Apocalypse DLC will be:
Hansa Brandenburg GI
Airco DH10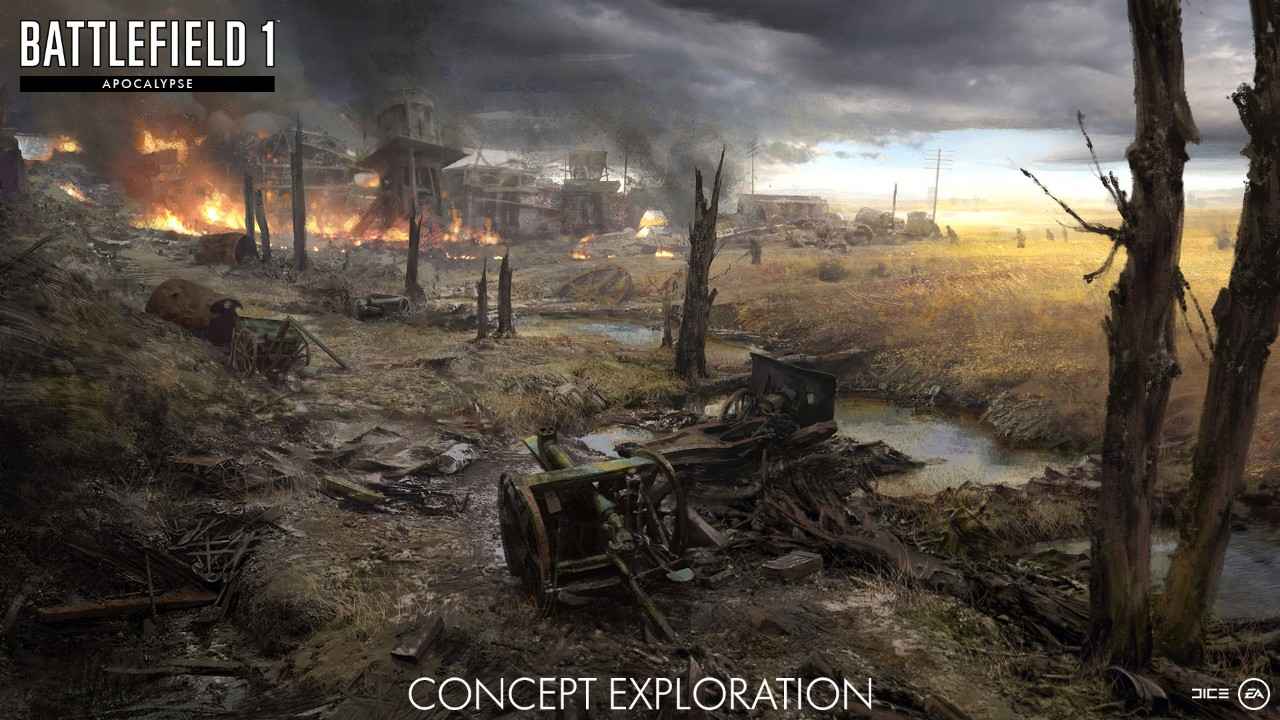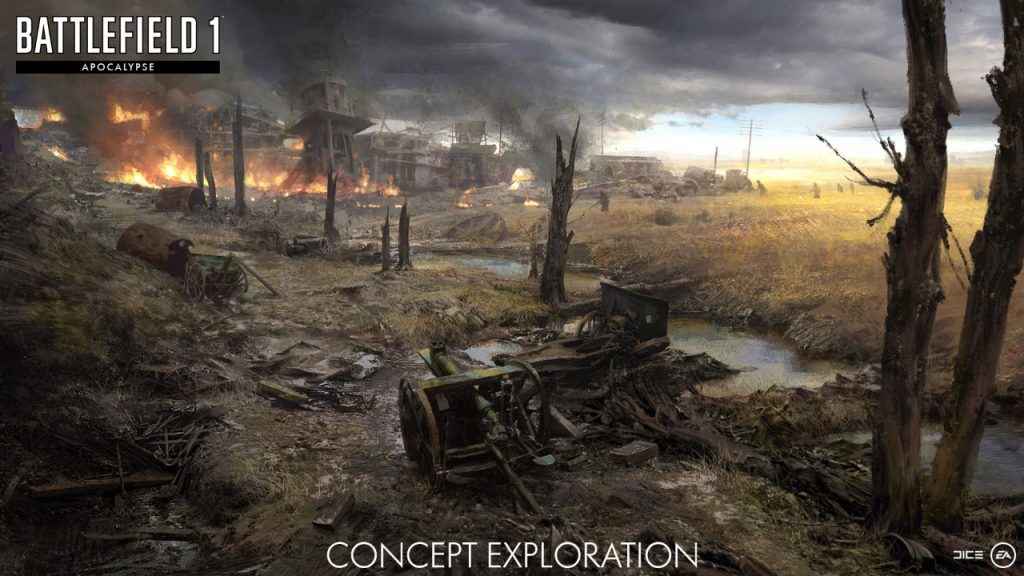 Battlefield 1 Apocalypse DLC Brings New Content
In addition, DICE plans to add six new guns, including the Chauchat-Ribeyrolles SMG. As well as new aircraft and a variety of fun melee weapons, including a meat clever and prybar, players can look forward to a new specialization called Afflictions. This new feature will also players to challenge themselves by placing afflictions on their soldiers, such as Mortal, which will trigger a 500 score-point loss each time they die.
The Battlefield 1 Apocalypse DLC will add new challenges allowing players to unlock weapons and specializations. Finally, the expansion will include more Dog tags, Medals, Ribbons and other collectibles.
The last Battlefield 1 DLC was called Turning Tides which introduced the Conquest Assault game mode, alongside new maps. Previous expansions were In the Name of the Tsar and They Shall Not Pass.
Stay tuned for more in-depth details on the final Battlefield 1 expansion shortly.