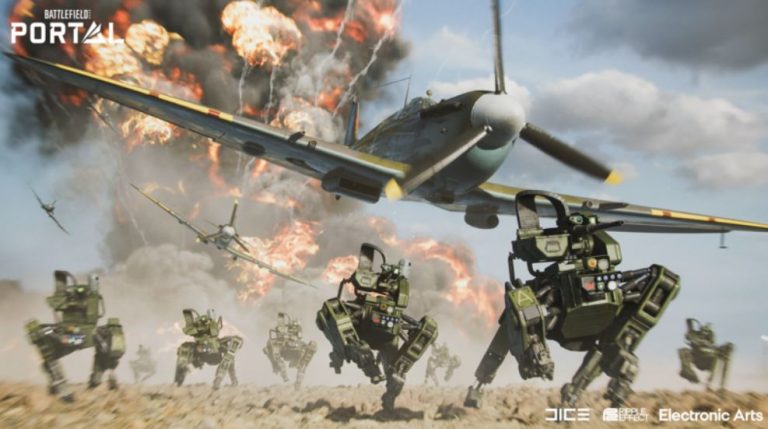 Grab a cuppa and free up about 30 minutes, as EA and DICE have released a massive info dump on Battlefield 2042's Battlefield Portal in a new blog post today. Here you'll find everything you need to know to get started, including game modes, map rotation, gameplay, and much more.
Battlefield Portal is a hub where players are able to create their own experiences based on assets from previous Battlefield titles. We've also got confirmation on some of the newest maps to join the feature, namely Battle of the Bulge, El Alamein, Arica Harbor, Valparaiso, Noshahr Canals, and Caspian Border.
You can read up on the massive info drop here.
Within Battlefield Portal, you'll be able to jump right into those modes from inside the game, or if you prefer, you can use these experiences as starting points that you can edit to create something more personal.

You can make simple edits to weapon loadouts, tag in more maps to the rotation, or you can start to tweak things as finely detailed as bullet velocity, health regen rates, and if a player takes more damage when they're hit in the head, or to the torso.
Related Content – Sony PS5 Complete Guide – A Total Resource On PlayStation 5
Check out the new gameplay footage below showcasing the mode in action.
Battlefield 2042 is scheduled for release on November 19, 2021 for PS5, PS4, PC, Xbox Series X/S, and Xbox One.