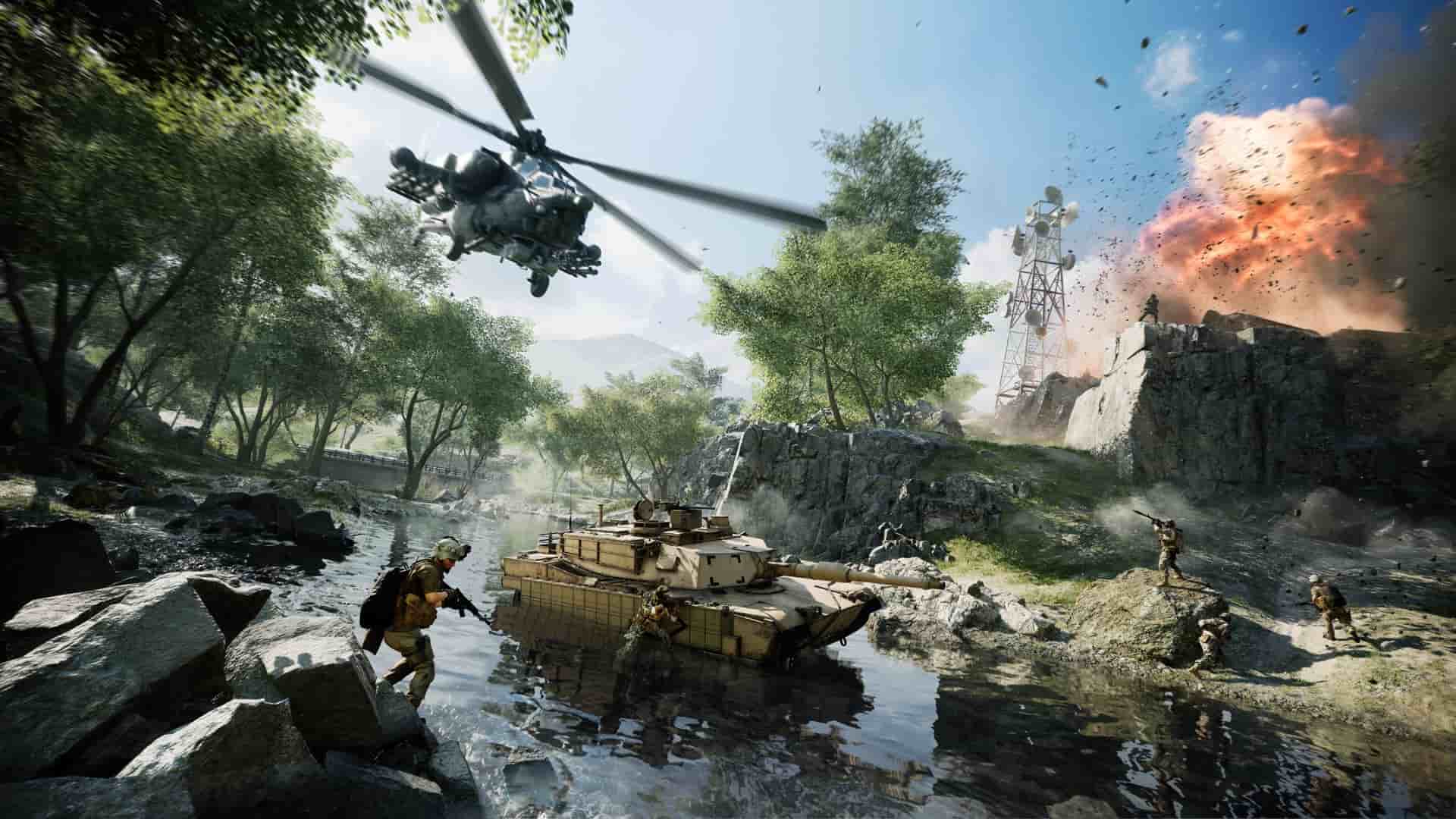 Battlefield 2042 publisher Electronic Arts has revealed that user feedback has prompted developer Ripple Effect Studios to make some changes to the game's large-scale maps.
One criticism levelled at Battlefield 2042 is that it has become a "walking simulator" in the sense it takes ages to get back into combat after respawning. To this end, the studio will be making changes to spawn points to make sure it doesn't take as long to hop back into the action.
While the larger maps offer more playspace and freedom, a side effect is that gameplay is now spread out more, resulting in an overall increase in time to combat when related to playing the objective.
Elsewhere, EA addressed the complaint that users find some game modes, such as Breakthrough, to be far too chaotic, and as such the game's developer is looking to reduce the player count or reduce the number of vehicles available. It's also looking to "ensure there are more opportunities to hide yourself from enemy line of sight while traversing from objective to objective" in regards to maps that are too flat and open.
Related Content – Sony PS5 Complete – Everything Explained On PlayStation 5 For New Users
Battlefield 2042 update 3.3 has once again been delayed, and will now be released next week. Meanwhile, Season One of the first-person shooter is not turning up until Summer 2022, hopefully by which time many of the above improvements will be implemented.
[Source – EA]