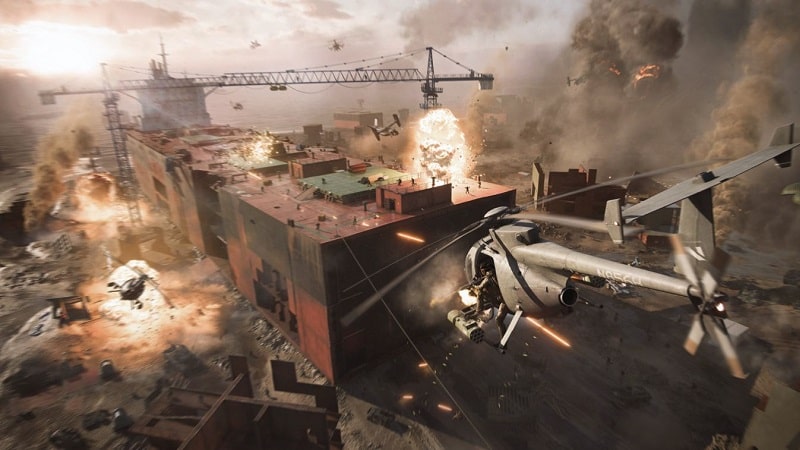 After its initial reveal earlier in the week, EA and DICE have now fully pulled the curtain back on Battlefield 2042 and have revealed the first gameplay for the game formerly known as Battlefield 6.
In addition to the class based combat that we've come to expect from Battlefield multiplayer, Battlefield 2042 also showcased a wide variety of new features too. Such as the ability to use a grappling hook to vertically traverse the terrain, an all-new UI for reloading and changing weapons and finally, a wealth of tremendous destruction, the apex of which is seen during a massive sandstorm which causes a variety of skyscrapers to crumble.
You can catch the Battlefield 2042 gameplay below:
The Battlefield 2042 gameplay was revealed at the Xbox E3 2021 presser. You can catch the rest of the third-party PS4 and PS5 announcements at the Xbox E3 2021 hub here.
Battlefield 2042 is set to release on PS4 and PS5 on October 22.