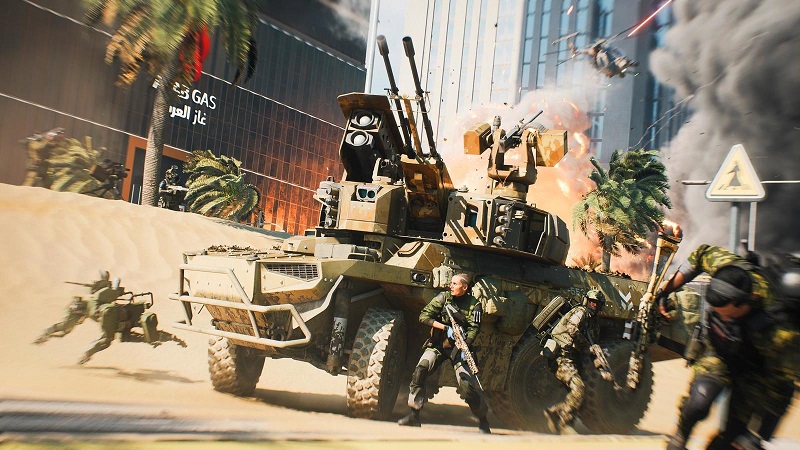 Battlefield 2042 launched on PS5 with massive, 128-player matches. Now however, for a limited time those on PS5 will be able to cut that number in half to 64-player matches.
In a tweet from the official Battlefield communications Twitter account, the news was revealed that players could access 64 player Conquest and Breakthrough matches through the All-Out Warfare menu.
As spectacular as 128-player matches sounds, the reality has been more disappointing for players. It's been a heavily requested feature from those playing on PS5 and other current generation platforms to have a 64-player mode option, so the only thing that stings about this is the fact that it is for a limited time.
There's been no explicit date set for when the modes will disappear, but it at least appears like it'll be around for the holidays. Hopefully for fans though, the lack of a defined date is a sign that depending on how having this mode available plays out, they may just make it permanent.
That's just an optimistic guess, but if the mode is more viable and popular for players, and since everyone on PS4 is already playing 64-player matches it would make a lot of sense to keep it.
Source – [Twitter]