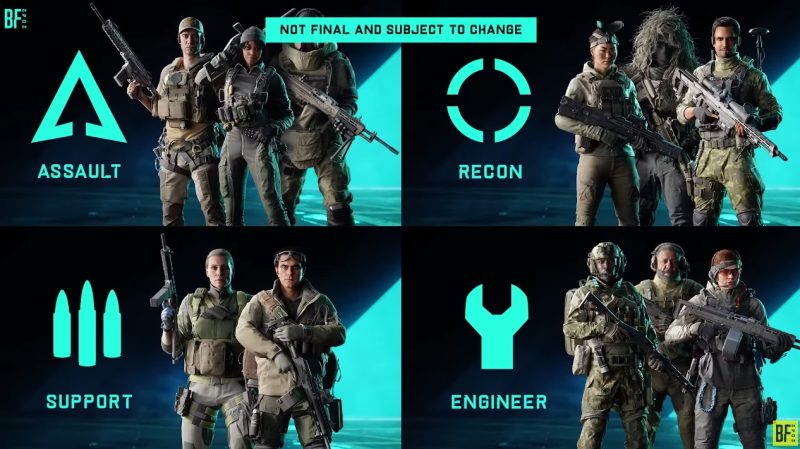 Battlefield 2042 will undertake a huge change in a class system being integrated into the game with the launch of Season 3, planned for release "later on this year," says DICE.
The Specialists in Battlefield 2042 have been a point of contention for players since the game launched, and as such DICE is responding to player feedback.
In a video breaking down the updates to come, producer Alexia Christofi introduced the change right from the top.
"Earlier this year, we put together a team to analyze the feedback received, and we're now ready to talk about the future of Specialists and the class system.

The arrival of Specialists in Battlefield 2042 has been polarizing. We have heard you. So, in Season 3 we'll be moving Specialists into the classic and familiar Battlefield class system.

They'll have traits available to all Specialists within a given class, with existing open gadgets and throwables split between classes to fit their role."
This doesn't mean Specialists are going away, but the current system is essentially being integrated into the four-class system players have grown to love over the Battlefield franchise.
In other areas of the game, players will soon be able to try out a reworked version of the maps Orbital and Renewal, both of which have been tweaked in accordance to player feedback.
They'll be ready for Season 2, along with the new introduction of Vault Weapons, which are weapons currently only available in Portal being slowly added to the rest of the game.
You can check out the developer update video for yourself, here.
Source – [DICE]