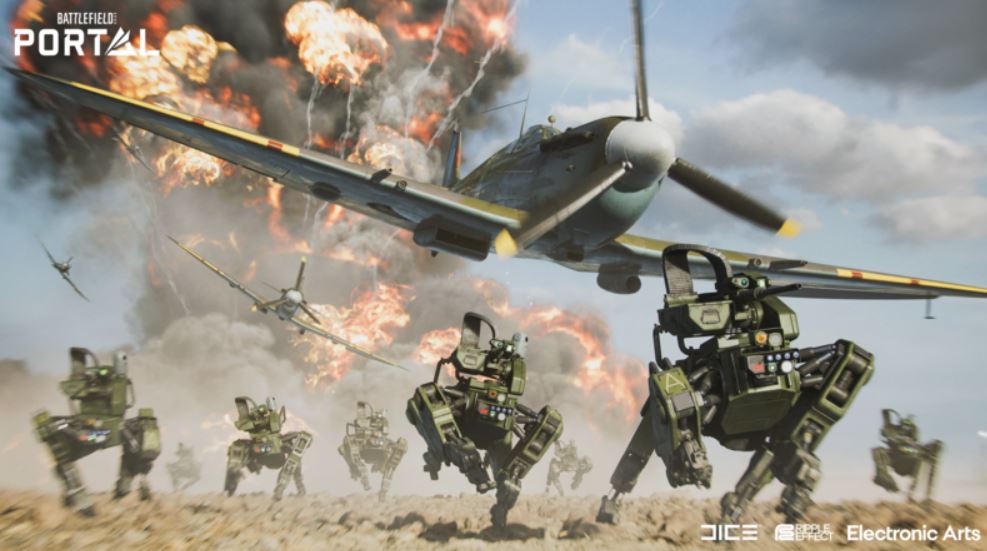 Fully revealed at EA Play Live 2021, Battlefield Portal for Battlefield 2042 is not only the latest addition to EA's legendary Battlefield franchise, it might also be the most revolutionary too. Opening up a vast creative avenue to players, Battlefield Portal is intended to be a web-based community driven affair where players can construct completely unique match types based on the modes, maps and classes from previous Battlefield games using just your EA account and a web browser.
This means you can engineer the sorts of game types where you have one team full of dudes from Battlefield 3 armed with defibrillators taking on a team of soldiers from Battlefield 1942 armed with combat knives, or pit a fleet of World War 2 era fighters against a squad of jet fighters, not to mention an almost endless number of other nutty scenarios.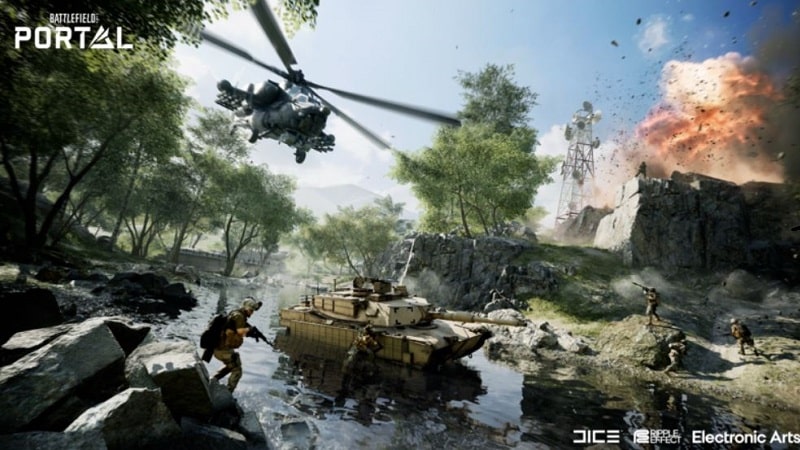 At launch, Battlefield Portal will allow players to fiddle with maps, modes and classes from Battlefield 1942, Battlefield 3, Battlefield Bad Company 2 and of course, Battlefield 2042, with a total of seven maps from between those games being introduced into Battlefield Portal, bringing the total number of multiplayer maps in Battlefield 2042 to thirteen.
More than just an import of old assets, each of the maps from those previous games will be fully upgraded with contemporary systems in mind. Battlefield Portal will upgrade classic maps such as Battlefield 1942's Battle of the Bulge with the sort of destruction that just wasn't possible in that game when it released nearly twenty years ago, not to mention improved draw distances, re-rendered landscapes, improved geometry, higher texture detail, better lighting and of course, 4K resolution and 60 frames per second on PS5.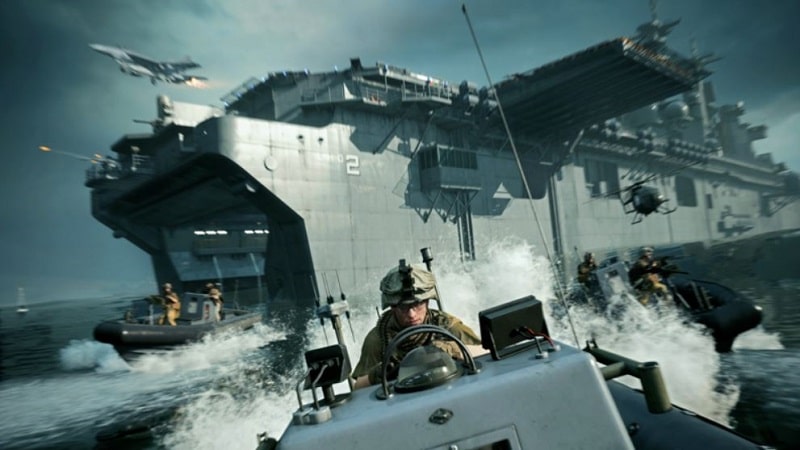 When it comes to balancing out two opposing teams from different Battlefield eras, DICE and EA Ripple have said that they don't intend to balance the various scenarios that can be created – after all World War II soldiers taking on the modern day counterparts would have a massive disadvantage in terms of gear and offensive creativity. This is where Battlefield Portal's settings menus come in, allowing players to change player health, damage dealt and even the number of allowable players in a game type to create a more PvE focused scenario should they so choose.
If that wasn't enough, Battlefield Portal also has a massively in-depth and powerful script editor mode too which allows players to adjust the minutiae of the experience, tweaking everything from bullet drop and impact to the spawn mechanics and even the very physics of certain aspects of the game. Through initially a touch foreboding (unless you're an SQL script wizard), EA has thankfully confirmed that there will be ample learning resources in the form of tutorial videos, Wikipedia style articles and on-going community support to get players started.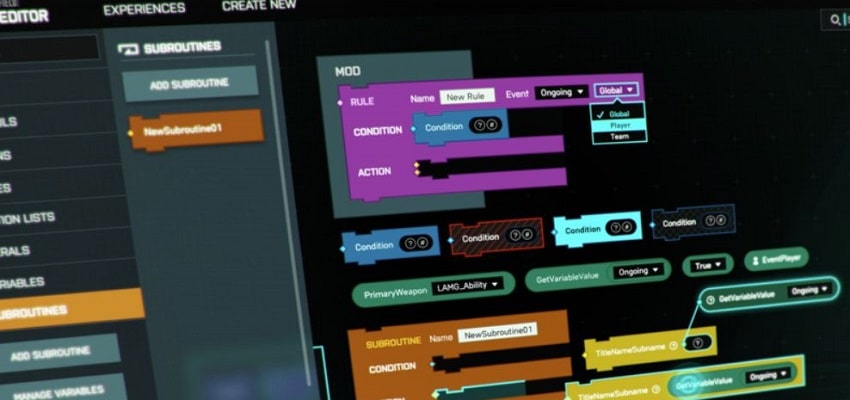 Speaking of free, as mentioned at the top of this news article, Battlefield Portal accomplishes all of this magic through a web-based form which is then spooled up to the EA servers to create the scenarios that players have stated in their chosen parameters. But even better still, you can create content through Battlefield Portal for free without actually having to purchase Battlefield 2042 – though obviously it goes without saying that you'll not be able to properly enjoy the fruits of your labor otherwise.
Another great thing about Battlefield Portal is that if you're not feeling especially creative, you don't have to create anything at all because EA won't only be curating their own special creations and game types from Battlefield games past, but they'll also shining a spotlight on the best player creations too.
Easily the most groundbreaking mode to appear in any first-person shooter for an age, you can catch the utter madness of Battlefield Portal in the debut trailer for this new Battlefield 2042 mode below as soon as the trailer goes live:
Battlefield 2042 is set to release on PS4 and PS5 on October 22, 2021.