What a year it's been for PlayStation gamers! Alongside the launch of PS4 Pro and PlayStation VR, we've been treated to a fabulous selection of great games for PS4 and there's even been a few gems that have stood out on PS Vita.
Choosing the best PlayStation games of 2016 hasn't been an easy task, but we've been voting like crazy over the past few weeks, as well as waiting for the final games of 2016 to trickle in before making a definitive vote.
Finally, our decisions on the top games of 2016 across multiple categories have been decided.
Here's our highly-debated choices for the best PS4 games of 2016, and those must-play Vita and PSVR games that we highly recommend.
Best PS4 Shooter – TitanFall 2
We may have missed out on the Xbox exclusive TitanFall, but boy was it worth the wait for Respawn Entertainment's explosive first-person shooter on PS4. Hulking around in giant mechs is insanely good fun thanks to the speed, incredible level design and satisfying gunplay mechanics which elevate this shooter way over its counterparts. A frenetic, enthralling, and inventive shooter in both single and multiplayer, Titanfall 2 is a spectacular beast of a game that is deserving of a place among the greats of this generation.
Runner-up: Overwatch
Best PS4 Sports/Racing game – PES 2017
Out of nowhere, Konami has managed to turn the tide on its FIFA competitor over the last couple of years to deliver its best Pro Evolution Soccer game for many years. Alongside better presentation and animation, PES 2017 is arguably among the greatest in the series full stop. With extra care and attention paid to improving on many of its predecessor's strengths, as well as tweaking and fixing adhered to its issues, PES 2017 is a worth addition to any football fanatics collection.
Runner-up: DiRT Rally
Best PS4 Action/Adventure game – Uncharted 4
Whenever a new Uncharted game is released you can guarantee that it will be there or thereabouts when it comes to scooping the best game award at the end of the year. Once again Naughty Dog stepped things up a notch for its latest instalment of one of PlayStation's flagship franchises delivering a compelling and emotional narrative alongside cinematic visuals and plenty of memorable blockbuster moments. Uncharted 4 is the ultimate video game adventure, a visual masterpiece, and a heartfelt, triumphant conclusion for a PlayStation icon.
Joint runners-up: The Last Guardian, Rise of the Tomb Raider
Best PS4 co-op game – Overcooked!
Sometimes it's the simplest of concepts that provides the most fun, and Overcooked's four-player co-op approach to cooking in the kitchen with a team of chefs proves to be ingenious. Barking out orders to each other while sprinting around the kitchen with plates of food, while preparing meals, washing up and putting out fires, is hilariously good fun. Overcooked is a thoughtfully crafted love letter to the sort of titles that many of us forged our gaming mettle with, and if you're in the market for a quirky, fun indie title that'll have you hurling instructions and insults towards your friends with equal frequency, then look no further.
Runner-up: Watch Dogs 2
Best PS4 visuals – Uncharted 4
Always seeking to push the boundaries of console graphics, Naughty Dog created a masterpiece with Uncharted 4 in, arguably, the best looking PlayStation game of all-time. From stunning facial animation to glorious sweeping vistas, everywhere you look there's something worth gawping at in sheer admiration. No other game in 2016 got close to achieving this level of polish.
Runner-up: Ratchet & Clank
Best PS4 new IP – The Last Guardian
Many years in the planning, with many fearing that Fumito Ueda's adventure game about a boy and a fluffy dog/bird may not ever make the light of day, The Last Guardian turned out to be worth the wait. Emotionally stirring and thought-provoking, it's shortcomings were easily forgiven, and despite colossal expectations, The Last Guardian is a triumph. The tale of Trico and the boy is profound—a beautiful, affecting journey grounded by their relationship.
Runner-up: Overwatch
Best Indie Game: INSIDE
Playdead's mysterious adventure is bleak in its visual style but full of colorful moments with its inventive puzzles and haunting atmosphere which immerse you in its compelling game world.
Inside is as beautiful as it is bleak. A truly fantastic experience that deserves its place among the very best games of the generation.
Runner-up: Firewatch

Best PS4 fighting game – Street Fighter V
Looking incredible running on Unreal Engine 4, the Street Fighter series has never looked so good. Though content may be lacking as we reach year's end, the pledged support from Capcom up until 2020 is music to the ears of fans. When Street Fighter V is at its best, it's untouchable. A fantastic fighter with layer upon layer of depth, and one of the finest couch co-op games of the year.
Read the Street Fighter V review
Runner-up: Dragonball Z Xenoverse 2
Best Remastered game – Gravity Rush: Remastered
Having originally appeared on PlayStation Vita, it was no small task to make Gravity Rush look so good on the big screen. From the Art Nouveau influenced cityscapes, where colour and western European styles meet in a stunning marriage of visual opulence to the tightly regimented, yet wonderfully realised militarism seen in the city of Hekseville's more conservative quarters, it's arguable that the art style of Gravity Rush defies the sort of risible pixel-counting that often diminishes other games who find themselves so desperately bereft of the calibre of flair seen here. It's a great game too!
Read the Gravity Rush: Remastered review
Runner-up: Bioshock Collection

Best PS4 Family/Party Game – Ratchet & Clank
With few exceptions, the things that have kept Ratchet & Clank fresh and interesting over the years breathe exciting life into their origin story. Thanks to welcome additions atop familiar action,we can fondly remember where we began while appreciating how far we've come. For a new generation of fans–a new era of Ratchet–it's a great place to start. Updated controls are the perfect way to experience bombastic, addictive firefights with awesome weaponry!
Read the Ratchet & Clank review
Runner-up: Overcooked
Best PS4 mutliplayer game – Overwatch
Overwatch is a team-based shooter that's distinct, colourful, and attractive. It's clear that every aspect of Overwatch has been given careful attention and the extraordinary amount of time and effort has paid off. Overwatch isn't just a game, it's a sign of things to come for multiplayer shooters. Its excellence and polish are the bedrock of new genre stylings.
Runner-up: TitanFall 2
Best PS4 role-playing game – Final Fantasy XV
Square's reworking of the formula, while not always successful, is a triumphant gamble. The strangeness of this cultural mashup serves as a reminder of how fun the series could be whilst still keeping a foot in the present. A willingness to shake up the blueprint a bit and become that bit more inclusive for non-RPG fans, shouldn't be seen as a step back, rather a brave, and largely successful gamble that continues the series' renaissance.
Read the Final Fantasy XV review
Joint runners-up: Odin Sphere Leifthrasir, Dark Souls 3
Best Musical Soundtrack – Final Fantasy XV
With 10 years in the making, it's no wonder that the Final Fantasy soundtrack is a masterpiece with every poignant moment or fast-paced encounter accentuated by a delicate orchestral score, a rousing crescendo or a perfectly placed popular tune. The Final Fantasy series has been renowned for its music, and Final Fantasy XV is once again music to the ears of its fans.
Joint runners-up: DOOM, The Last Guardian
Best PS4 DLC – The Witcher III: Blood and Wine
Blood and Wine is a hefty expansion, boasting over thirty hours of new content. The Witcher 3: Blood and Wine is a great sendoff, not only to Geralt, but to the Witcher franchise as well. CD Projekt Red have crafted a masterpiece and changed how additional content should be presented with Hearts of Stone and Blood and Wine. At $20 you are already getting a better deal than most full priced games. If you are fan of The Witcher 3: Wild Hunt. Blood and Wine is a can't-miss.
Read the Witcher 3: Blood and Wine review
Runner-up: Dying Light: The Following
Best PSVR Game – Batman: Arkham VR
Rocksteady's Batman games have been a joy to behold over the years, and the franchises VR debut is no different. Providing PlayStation VR's first real 'wow' moment, there's something incredibly special about slipping on the batsuit in a virtual reality world and using an array of familiar gadgets. In Arkham VR, you are Batman like never before, thanks to Rocksteady's convincing virtual reality and an involving story full of satisfying moments.
Read the Batman: Arkham VR review
Runner-up: Rez Infinite
Best PS Vita game – Dragon Quest Builders
Building your settlements is a blast and having a sense of direction helps you watch as your simple creations transform into giant marvels is a sight to behold. Simple and charming, Builders is a game that everyone can and should enjoy. Taking a formula made famous by Minecraft and refining it in every possible way is what makes Dragon Quest Builders a fun and enjoyable experience through and through.
Read the Dragon Quest Builders review
Runner-up: The Legends of Heroes: Trials of Cold Steel 2
Best Developer: Naughty Dog
Every time Naughty Dog releases a new game you can't fail but be excited. This year's game was Uncharted 4, a triumph in its genre and winner of multiple awards for its storytelling and incredible visuals. Then, the studios ends the year at the PlayStation Experience confirming Uncharted: The Lost Legacy, while teasing us with a thought-provoking trailer for The Last of Us: Part II. We simply couldn't ask for more.
Runner-up: Respawn Entertainment
Best Publisher – Square Enix
Consistently releasing quality games throughout 2016, Square Enix has had one hell of a year. From Hitman and Deus Ex: Mankind Divided to Dragon Quest Builders and Final Fantasy XV there's barely a game in their line-up that's not worth playing. They even snuck out some mobile gems with the impressive Deus Ex GO and brilliant Lara Croft GO. 2017 also looks to be a stellar year for the Japanese publisher with Dragon Quest XI, Kingdom Hearts HD 2.8 Final Chapter Prologue, and maybe even Kingdom Hearts 3 making an appearance.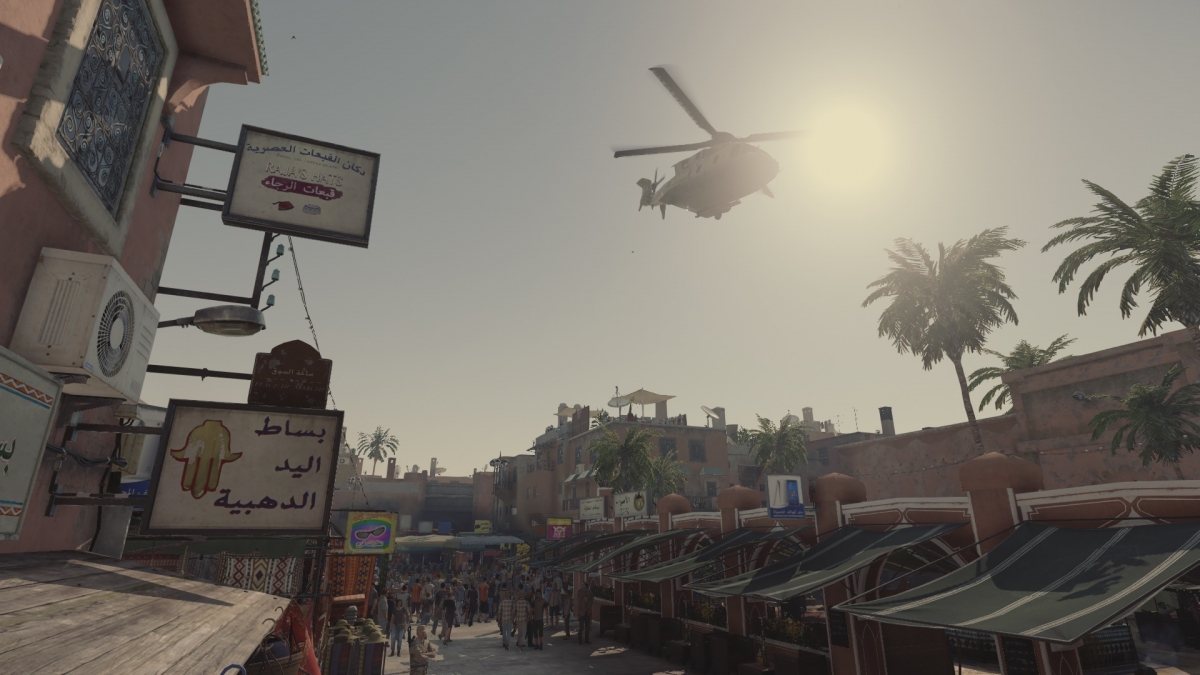 Runner-up: Sony
Best writing: Uncharted 4
Naughty Dog's talents aren't just limited to crafting stellar set pieces and action-packed gameplay; the California outfit also knows how to weave a compelling narrative too, something which Uncharted 4 offers up in spades. As hero Nathan Drake's final adventure, the studio's final Uncharted game packs an emotional punch, with Nate and co benefitting from the best characterisation we've seen since the series launched in 2007. What we have here is a far more nuanced Drake, who must combat his own demons throughout the game as he wrestles with the lure of adventure while attempting to maintain a normal life with wife Elena. The dynamic between our cocky hero and his brother, Sam, is among some of the series' best writing to date, and the banter and love between the two is palpable on-screen as they pursue the lost treasure of Henry Avery. After Uncharted 4's rollercoaster narrative, we're definitely going to miss Nate.
Runner-up: Oxenfree
Best PS4 Game – Uncharted 4
Uncharted is a series for the ages, and Uncharted 4: A Thief's End is the perfect end to that journey. It is, remarkably, the series' high point and Naughty Dog's crowning achievement. But its legacy is two-fold: Uncharted 4 is the ultimate video game adventure. Ceaselessly entertaining and emotionally fulfilling, it's a cinematic masterpiece in a package for everyone. For fans, it's nothing short of an instant classic–pure greatness, from small beginnings.
Joint runners-up: TitanFall 2
Most anticipated PS4 game of 2017 – Resident Evil 7
Capcom's venerated horror franchise looks set for its next major overhaul with the upcoming Resident Evil 7: biohazard this January 24, when it arrives on PS4 complete with full PSVR functionality. Eschewing the action-focused antics of the last few games, Resi 7 looks set to leverage its roots by focusing on puzzle solving, exploration, and resource management, all from a brand new first-person viewpoint. Oozing with creepy atmosphere, Resi 7 sees gamers more vulnerable than ever before, as newcomer Ethan Winters is forced to battle the insane and seemingly immortal Baker family on a mysterious plantation in the southern U.S. as he searches for his missing wife, Mia. With stunning visuals and classic Resi scares, Capcom's latest horror looks set to redefine the franchise and set a new benchmark for PS4 horror games.
Runner-up: Persona 5