As we move into the second stage of the year where big PlayStation games get released every week or so, we at PSU thought it'd be nice to reflect back on what we've enjoyed so far. From blockbuster AAA titles, remasters, indie underdog hits, and all sorts in between, here's what we chose as our best PS4 games so far.
13 of the best games for PS4
Deus Ex: ManKind Divided
Deus Ex: Mankind Divided builds on the better parts of Human Revolution to create a thoroughly satisfying, if more condensed, action RPG package. Balancing aggressive combat with non-lethal stealth play is rarely that easy to pull off, but Eidos Montreal manage it with aplomb. It's massively elevated by a richly-detailed world that's full of bustling, oppressed life.
Read the Deus Ex: ManKind Divided review
Uncharted 4
As an epic conclusion to a brilliant series, Uncharted 4 yet again brings us a thrilling adventure with our trusted companions Nathan & co. What already stunned a lot of people with the very first reveal trailer only made me smile even more when I could finally see the beautiful baby of Naughty Dog on my own TV-screen, another brilliant game that captivated me from start to finish and no less. (Kevin Rombouts, Database Manager)
Despite the hype, I really didn't expect much from Uncharted 4. I knew it'd probably be pretty good, but never did I expect the game we got. A deeper, more involved game than before, one that I really enjoyed exploring. Better yet, Nathan Drake finally got himself a proper conscience! Which was nice. (Neil Bolt, Senior Editor)
Valkyria Chronicles Remastered
Strategy games aren't a big thing in the consoles market but when one comes around they're normally based on a grid of some sort, similar to Disgaia or Final Fantasy Tactics. Valkyria Chronicles throws that out of the window and made it a mix of real-time and turn-based tactics. The story was also stellar and that CANVAS engine is one to drool over. There is so much depth to this game that it really just doesn't let you go. At times it was heartbreaking to play but at other times I just wanted to know what would happen next – the story has that "just one more mission" addiction going for it. (Aaron Varshney, Technical Advisor/Associate Editor)

Read the Valkyria Chronicles Remastered review
Gravity Rush Remastered
If there's something that games seem to be very good at it's copying each other, but when something completely different arrives it feels fresh and a joy to play. Gravity Rush not only feels fresh, but the core mechanics behind the game are intuitive and works amazingly well with the PS4 controller. The port across from the Vita is of the very highest standard too and definitely the better of the two versions. I simply cannot wait for Gravity Rush 2. (Aaron Varshney)

Read the Gravity Rush Remastered review
Oxenfree
You don't do much more than talk and tune into some radio frequencies in Oxenfree, but if it isn't the best talking and radio tuning I've seen in a videogame then I don't know what's out there that I could possibly have missed. It's a hauntingly beautiful game, and little else should be said about Oxenfree. it needs to be played first, then talked about. Ending's a tiny bit flat though. (Neil Bolt)

Lovers in a Dangerous Spacetime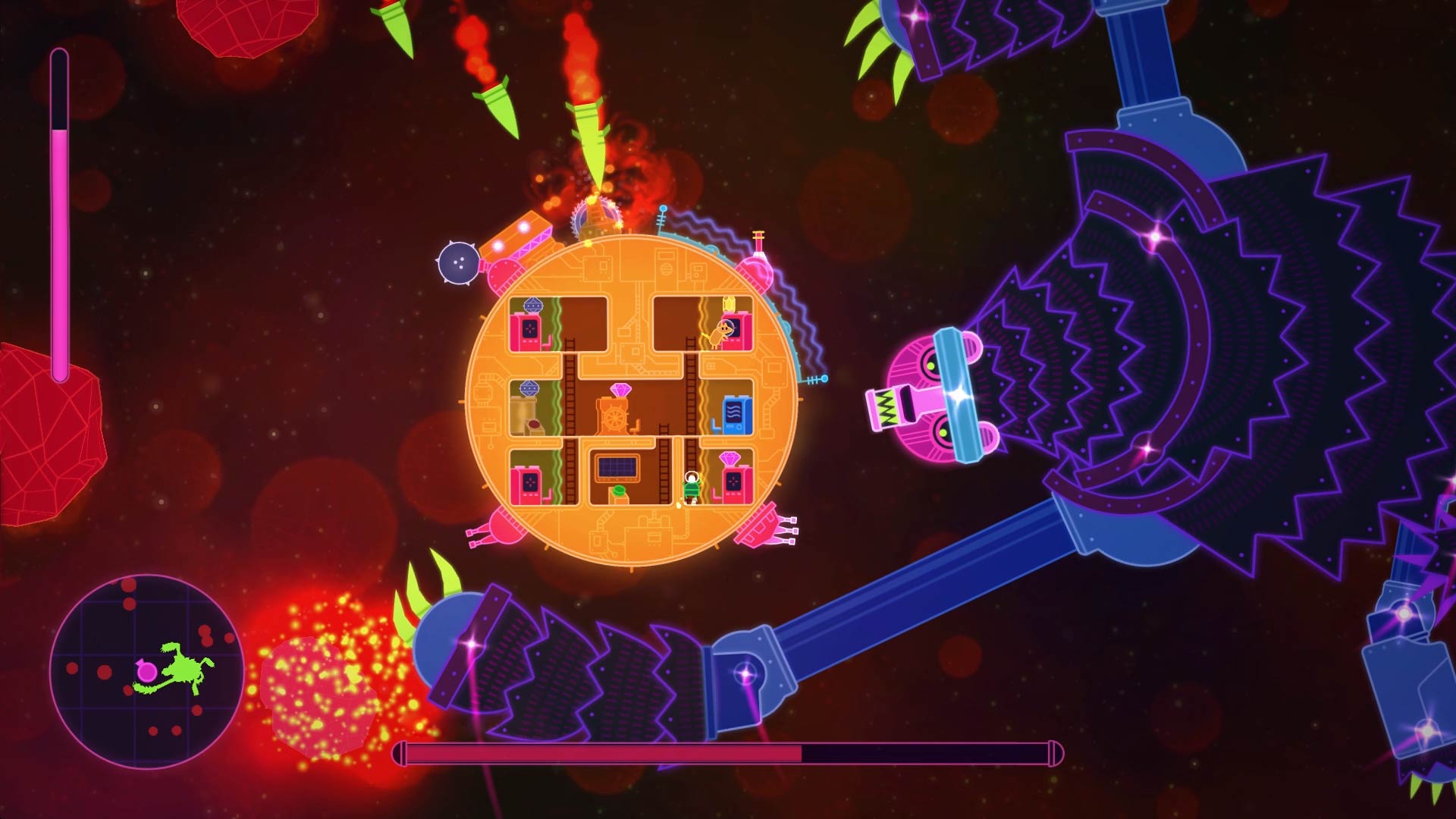 While having local co-op will improve just about any game out there, none of them quite manage it with the wealth of verve and innovation evident in Lovers in a Dangerous Spacetime. Combining top-down shooter, Metroidvania mechanics and a love for the irreverent, Lovers in a Dangerous Spacetime lets players take control of a spaceship and its various functions such as navigation, shields, lasers and much more besides as they explore the galaxy and tangle with hostile alien forces. Arguably better at realising the virtues of co-operative gameplay than perhaps any other title out there, Lovers in a Dangerous Spacetime is quite unlike anything on PS4 and an easy recommendation for your new favourite couch co-op game. (John-Paul Jones, Senior Editor)
Read the Lovers in a Dangerous Spacetime
DOOM
It's incredible to see how far the FPS genre has come. DOOM was one of the originators but somewhat lost its way, at least in a lot of people's point of view. DOOM 2016 is exactly what I wanted and definitely what the genre needed. Going away from the more serious shooters that have plagued the genre for years. DOOM 2016 brings back the fast and furious arcade shooter where hordes of enemies attack you, loads of weapons that seem just blow everything up, and hey you never have to worry about reloading. DOOM 2016 is a great return for the franchise and a great change of pace from the mundane serious shooters plaguing this generation. (Garri Bagdasarov, Associate Editor)

Nearly twelve years after the divisive Doom 3, many folk (myself included), doubted id Software's ability to not only pull off great DOOM game but to craft a shooter that would also appeal to a modern audience. A breath of fresh air in an industry increasingly saturated by cut-scene spectacle shooters, DOOM is a revelation. The relentless thrum of its metal synth soundtrack underscores a blaster that not only pays great homage to the godfather of the genre, but also boasts one of the most frantic and satisfying single-player campaigns ever seen. Rip and tear indeed. (John-Paul Jones)
More of the best PS4 games overleaf…
@page
The Witcher 3: Blood & Wine
The Witcher 3 was easily my game of the year of 2015 and CD Projekt Red have continued the epic tale of Geralt with its last expansion: Blood and Wine. Blood and Wine introduced some of the best encounters in the franchise so far, along with a great story centered around some awesome vampires. With an incredible new location to explore, ton's of new enemies and content to experience It's a great way for the franchise to go out. CD Projekt Red has demonstrated how additional content should be presented and its something I would love to see more companies follow this example. (Garri Bagdasarov)

Read The Witcher 3: Blood & Wine review
Layers of Fear
Layers of Fear is one of my favorite horror games of modern times, simply because it does not rely on the same brand of first person horror that games such as Outlast and Slender do. No, Layers of Fear is a horror of the imagination, a descent into paranoia, obsession, and ultimately, madness. (Neil Bolt)

Read the Layers of Fear review
Unravel
I truly loved the first look and reveal of this game and when I finally got the chance earlier this year to go on an adventure with Yarny, I absolutely loved it, it's a game with a sweet look but it can be a tougher nut to crack than expected, which I really like about it. (Kevin Rombouts)

It always seems lazy to call a game charming or endearing, but damn it, that's exactly what Unravel is. (Neil Bolt)
DiRT Rally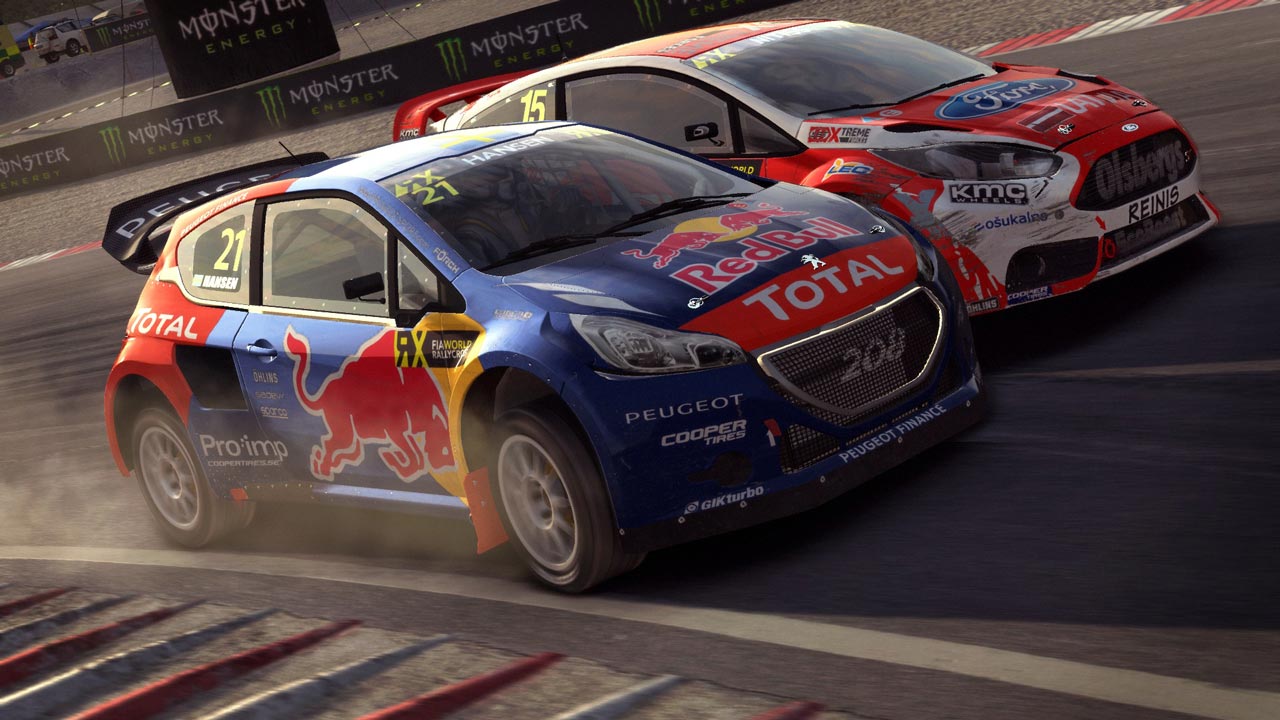 Rally games in the last decade have always been amiss, but CodeMasters took the Rally genre, added in realism and hardcore simulation, and made it accessible enough to the beginner. Truly outstanding what they have done and it's a racing game that everyone should play. It has, many times, made me wish that I knew Rally craft so I could get around those hairpins faster because damn, this game is beautifully brutal. (Aaron Varshney)

Assault Android Cactus
It seems almost unfair that most developers never get a chance to fashion their magnum opus during their existence and yet, Witch Beam, the aussie codehouse behind Assault Android Cactus manages to do just that on their very first try. A seminal twin-stick blaster effort that recalls and deftly updates the fiendish bliss of the likes of Robotron 2084, Assault Android Cactus combines a vibrant audiovisual presentation with pixel-perfect arcade shooter sensibilities to make it one of the very best entries in the genre. An exemplary effort that every PS4 owner should have in their collection. (John-Paul Jones)

Read the Assault Android Cactus review
Hitman
Yes, it isn't finished yet, but guess what? It's already been so very good after three (and a half) episodes that it will take an almighty tumble from grace in the remaining episodes for it to not be amongst my favourite games of 2016 come year's end. A splendid mix of the things that made Hitman great in the past, with the more successful modern touches of Absolution. Superb dark comedy and stealth from IO Interactive. Plus, it taught me that all of life's problems can be solved by throwing a can of spaghetti sauce at people's head. (Neil Bolt)
So what's been the highlight of your gaming year so far? What do you think is the best PS4 game so far?