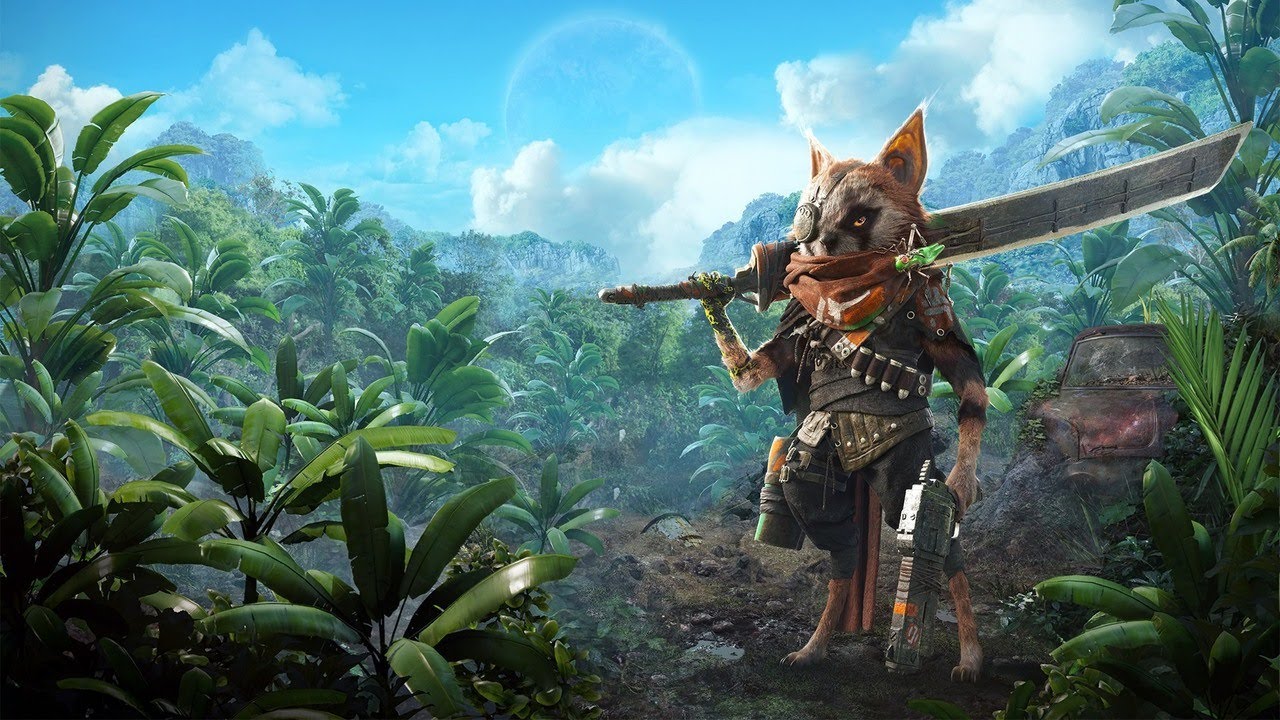 Developer Experiment 101 has unleashed 20 minutes worth of gameplay footage for Biomutant, its long-delayed action-RPG where you play as a fury, Raccoon-like creature wielding massive guns and a cool-looking eyepatch. There's still no release date on the horizon yet, but the game is supposed to be out at some point in 2019.
Biomutant Gameplay Footage
Check out the Biomutant gameplay footage below.
Biomutant has been in the works for a while now, and is an ambitious title set in a massive open-world packed with mutant animals, hence the title. Like most RPGs worth their salt, the game allows you to customise your character's sex, length, body shape, and even thickness, which all have an affect on gameplay.
For example, if you're a larger side, you'll be slower moving but can resist more damage. As such, it's worth thinking about how you customise your hero.
The game also allows you to tweak your abilities, with bio-mechanical body parts available to be attach to your character such as robotic legs, wings, and claws. Specific equipment will be needed to reach certain areas, so you'll need to mix and match these body parts to progress through the game.
Biomutant's storyline features branching pathways based on your decisions, and NPCs feature a mechanic known as the Karma system. There's also recruitable companions that you'll take on your journey, who join you in battles and will travel alongside you.
Biomutant is currently in development for the PlayStation 4, PC, and Xbox One. As mentioned, there's no release date yet, but we'll keep you posted.
Here's the official blurb for more details:
BIOMUTANT® is an open-world, post-apocalyptic Kung-Fu fable RPG, with a unique martial arts styled combat system allowing you to mix melee, shooting and mutant ability action. A plague is ruining the land and the Tree-of-Life is bleeding death from its roots. The Tribes stand divided. Explore a world in turmoil and define its fate – will you be its saviour or lead it to an even darker destiny?