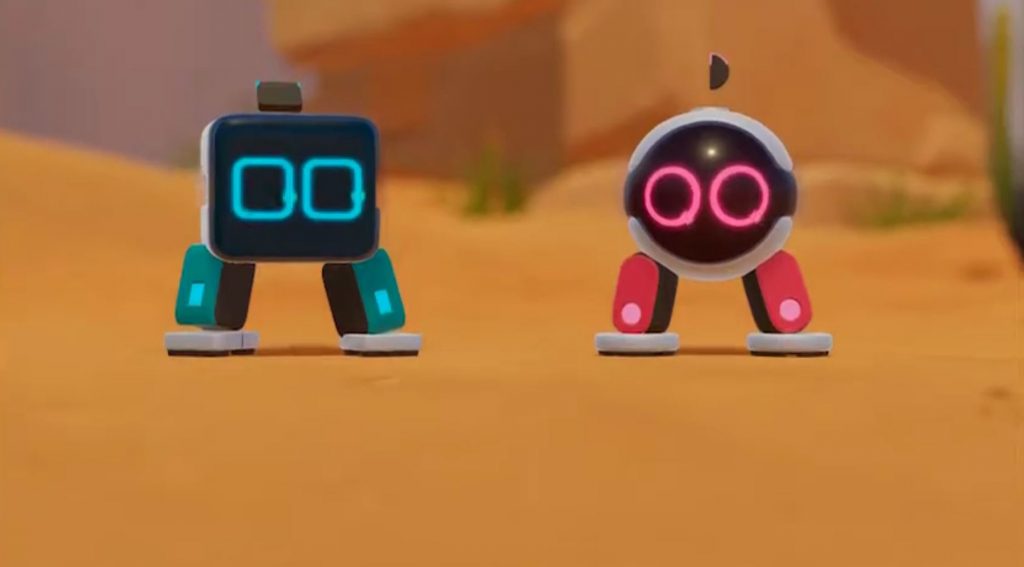 A brand new physics-based puzzler called Biped has been announced for PS4, during ChinaJoy 2019.
Gematsu has some of the first details on Biped. The game is being developed by NEXT Studio and allows you to take control of two small robots, called Aku and Sila. It is a fun adventure, with original challenges to overcome as you stop the world from an evil darkness.
The game has over 30 exotic locations to explore with many secrets to uncover. Local two-player co-op and solo play are supported. On top of that, you have the ability to customise and your Bipeds and collect treasures.
You can check out the first trailer below:
This announcement came during ChinaJoy 2019 at PlayStation's Press Conference. You can catch up on all the announcements here.
Biped is set to launch this Holiday in Asia.
Source – [Gematsu]