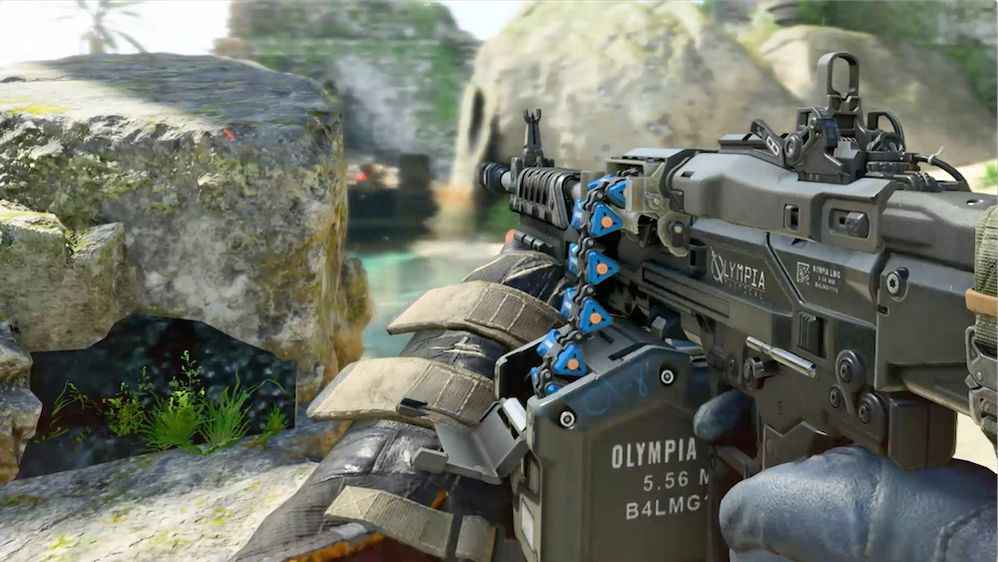 Right on scheduled, Treyarch has released another major Call of Duty: Black Ops 4 update. This one implementing the first largescale Black Ops 4 multiplayer balancing pass.
Covering weapons, specialists, scorestreaks, spawning, perks, gear, game modes, and much else besides, there's a tonne of stuff to get through. And that's without even mentioning the various changes made to Blackout and Zombies.
So, in order to save time, we'll be diving headlong into the game's most recent update.
Black Ops 4 Multiplayer Balancing Pass – Weapon Classes, Specialists, and Respawning
For starters, Treyarch has made various changes to each of the Black Ops 4's weapon classes.
This includes nerfing certain aspects of the Assault Rifle class to "help close the gap in effectiveness between ARs and SMGs"; improving the balance between the game's arsenal of SMGs; buffing the ABR Tactical Rifle; and nerfing the Titan and VKM 750 Light Machine Guns, both of which Treyarch felt were slightly overpowered in their initial guise.
Certain of the game's attachments have also been modified.
Elsewhere, each Specialists has been tweaked to redress various initial imbalances. Crash will no longer be quite as effective as a "scorestreak farmer", for example. While conversely, Torque should be slightly more useful on a "broader scale" going forward.
Respawning in Team Deathmatch, Domination, Hardpoint, Control, and Free-For-All has received some attention, too. Especially the logic governing respawns in certain game modes and maps. Hardpoint, for instance, has been retuned to provide more predictable respawns when battling over an active Hardpoint.
https://youtu.be/ooyjaVdt-jA
Black Ops 4 Multiplayer Balancing Pass – Gameplay, Maps, and Game Modes
As well as modifying Stim Shots to make them slightly less effective, improving the efficacy of the Dead Silence perk, and tweaking certain scorestreaks (Mantis, Dart, and Strike Team), the biggest change to Black Ops 4 multiplayer's core gameplay mechanics comes in the form of a much-needed armour nerf.
Specifically, Treyarch has "resolved an issue where armour protected from more damage than intended when hitting areas of the body that have damage multipliers, such as the head or upper chest".
The Icebreaker and Slums maps, meanwhile, have been updated to dissuade players from spawn camping in specific areas. Additionally, certain sections of the game's other maps have been fixed, to prevent players from escaping the limits of the intended play area.
Rounding out the multiplayer portion of the initial Black Ops 4 multiplayer balancing pass are a few tweaks to certain game modes. Which, most notably, sees the addition of Gun Game, Mercenary Deathmatch Moshpit, and Chaos Domination to the Featured Playlist rotation. And an increase in the player count to twelve (six-a-side) in Hardcore Team Deathmatch.
Blackout
As far as Blackout is concerned, the most pertinent changes are:
The addition of 100-player solos to the Featured Playlist
A maximum player count of 88 in Duos and Quads
Reduced armour efficiency on areas of the body to which damage multipliers are applied
And the introduction of the remaining Specialist Character Missions (that's Battery, Firebreak, Nomad, Prophet, Ruin, Seraph)
Zombies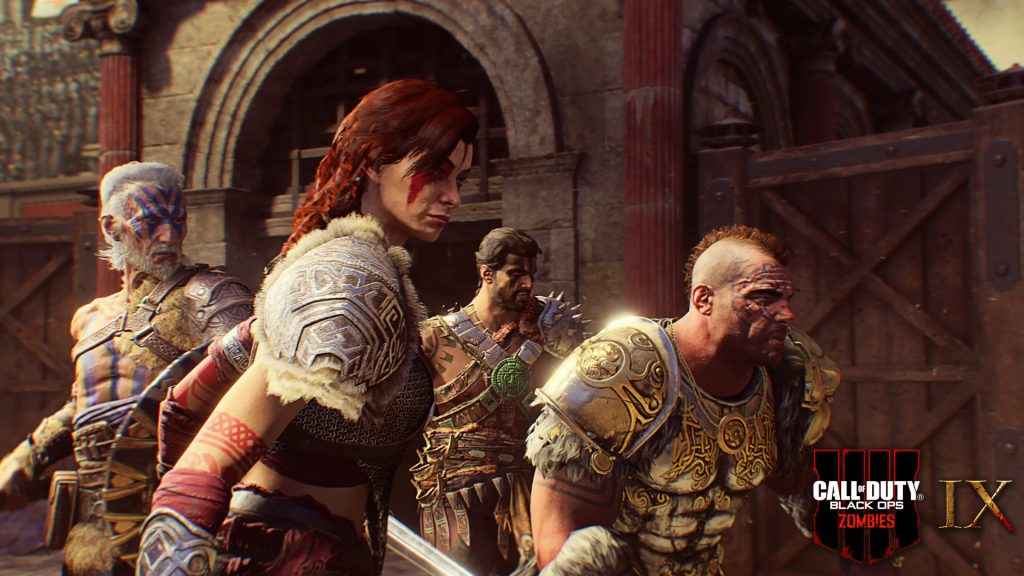 Finally, yesterday's update increases the XP earn rate on Hardcore and Realistic difficulties in Zombies, whilst also:
Fixing a bug in IX that caused players to be ejected from the arena during the boss fight
Resolving an issue that prevented players from applying their Clan Tag
Repairing an issue that prevented players from being revived when the DG-5 Power Plant ability was in use
Removing an exploit that let players keep their Special Weapon out indefinitely
And removing multiple map exploits
This article provides only a summary of all the changes included in the most recent Black Ops 4 update. To view the full, unabridged patch notes, head over to the Treyarch Reddit page, which you'll find here.