Ubisoft's platforming legend Rayman is joining the Brawlhalla roster on the 6th November, developer Blue Mammoth Games has announced.
Making him the 42nd playable character and the first to emanate from a third-party IP.
Rayman Joins the Brawlhalla Roster
Rayman's introduction to the Brawlhalla roster just so happens to coincide with the release of the Xbox One and Nintendo Switch versions of the free-to-play beat 'em up. Which, as you may already know from personal experience, has been doing the rounds on PS4 and PC for the last year or so.
And, given the type of colourful, kid-friendly character Rayman is, we can't help but feel he's going to fit in perfectly.
What is Brawlhalla?
Brawlhalla, as the name suggests, is based (loosely) on Norse mythology. Specifically, at a period when Odin's golden halls have become overrun with Amazons, cowboys, Mongol warriors, pirates, and even aliens. Triggering endless strife between the competing warriors.
Thus, Odin decided to create a tournament that would bring peace back to Asgard. Producing a Super Smash Bros-esque fighting game in the process. Featuring:
Online Ranked 1v1 – A personal test of skill where you match up against a single opponent
Online Ranked 2v2 – Bolster your ranks with a friend to prove your mettle, wit and teamwork in frenetic 2v2 battles
4 Player Online Free for All – Ranked or casual matches contested between four fighters
8 Player 4v4 and Free for All – Because the only thing better than four legends vying for bragging rights is eight legends battling for bragging rights
Free for All (local) – Up to 4 players compete in free for all mode on one computer – perfect for friendly face-offs
Local Custom Teams – Team-up on your local machine, by adding up to 4 bots into the mix for living-room mayhem
Local Single Player – Square off against bots in a three game tournament series. Perfect for warmups or score grinders
Alternate Game Modes – Brawlball, Bombsketball, and more provide 'casual' 'party game' 'just for fun' alternate game modes: the objectives are different, but the challenge is the same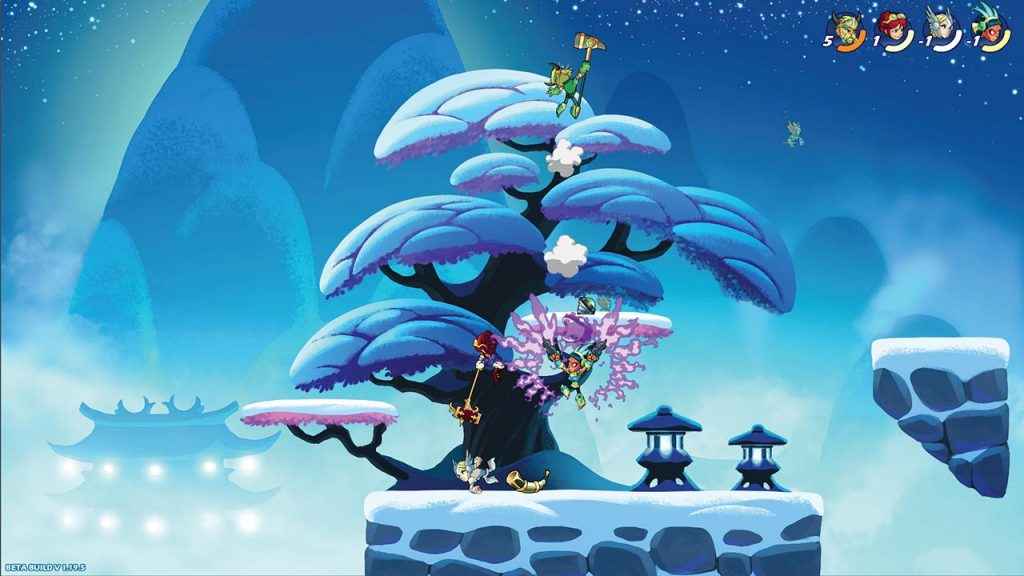 Brawlhalla can be downloaded right now for free on the PlayStation Store. However, a 15.99 Founders Pack, as well as a 79.99 Collector's Pack are also available.
The former contains all current and future fighters, a personal Sentry IV sidekick, and various other bits and pieces. While the latter features everything the Founders Pack does alongside 3500 Mammoth Coins, the Asgardian Elite Weapon Skins (for all current and future weapons), a Champion of the Brawl Bodvar Skin, and the Flames of Ragnarok KO special effect.