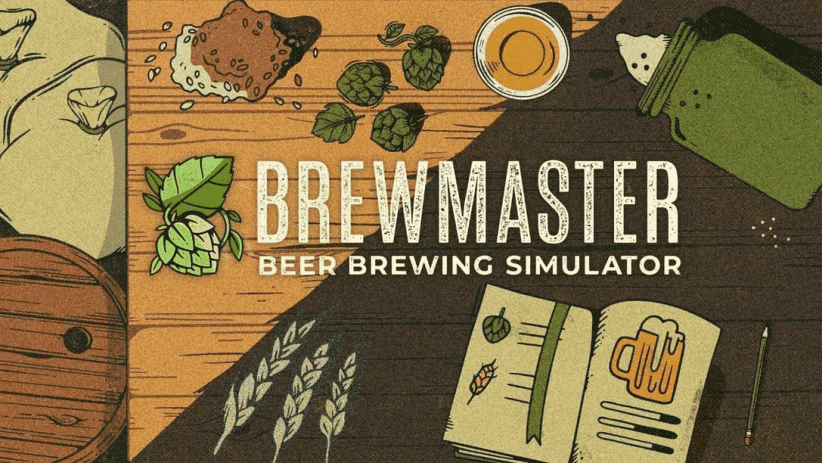 Ever wanted to brew your own beer to perfection? Well, Brewmaster: Beer Brewing Simulator is just the ticket you need, and is launching for PlayStation formats in 2022. We assume this means PS5 and PS4, but nothing has been explicitly stated yet.
Posting on the PlayStation Blog, Auroch Digital revealed that Brewmaster will see players getting to grips with the science behind the booze, perfecting your brewing techniques as the 'ultimate celebration of craft beer.'
Unsurprisingly, a bunch of the team the Bristol-based development team are fans of craft beer and food in general, and have been exploring the craft of brewing beer during their downtime. As such, Brewmaster was a bit of a no-brainer as their latest project.
Brewmaster is for anyone with an interest in brewing, from complete beginners who wouldn't know a hydrometer if it was sitting in their saucepan of wort, to seasoned beer aficionados who want to build their dream brewing space.
The good thing is that you don't have be much of a beer drinker to enjoy the game. Rather, Brewmaster is more about the process, not the end results. The process itself involves a lot of 'nerdy' chemistry, but the team has attempted to make it accessible to all players, so that it is easily understood when playing the game.
Having said that, the game is build on the foundation of a solid chemistry simulation, boosted by the team's 'deep understand' of real-life fermentation process. The simulation afford plenty of flexibility for players, and therefore you can craft all sorts of beer to your liking.
Elsewhere, the studio confirmed that Brewmaster will include a story mode that will get yo up to speed on your brewing techniques and a growing suite of beer styles as you get your hands on a growing set of equipment. Players can enter friendly competitions to build prestige, reputation and purchase new items for your brewing exploits.
Brewmaster is scheduled for release in 2022 for 'PlayStation' platforms.
[Source – PlayStation Blog]