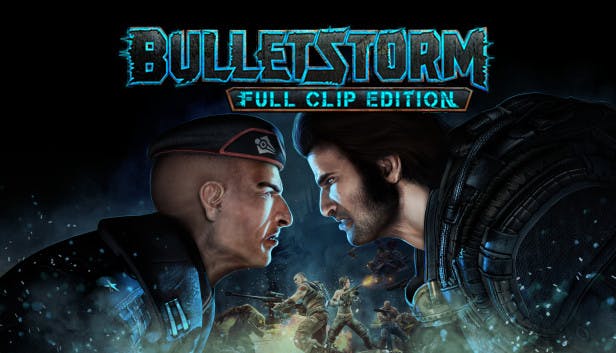 Developer People Can Fly has revealed that it's up for making Bulletstorm 2, although made it clear there's currently no plans to bring the potty-mouthed shooter franchise back from its lengthy hiatus. That's according to studio boss Sebastian Wojciechowski, who admitted during a chinwag with Eurogamer that it would like Bulletstorm to enjoy a "second life."
Bulletstorm 2 Hinted At By People Can Fly
If Bulletstorm 2 were to happen, Wojciechowski made it clear that the game would need to attract more punters than the original game, which was something of a cult hit. Still, it's obvious that the Bulletstorm IP is still important to the studio.
"We are, as you can see [with the remaster and the Switch version], still holding this IP deep in our hearts," Wojciechowski said. "We want this IP to have its second life. We're still not sure what that means but obviously since this is our IP – we own the IP – and the IP is known and has its fans, we would like to do something about it.
"There are no immediate plans to come back to this IP, taking into consideration our current effort on Outriders, but if we think about PCF in the longer-run, then obviously it would be awesome to come back to this IP.
"We just need to think about how to make sure the audience will be bigger than [Bulletstorm 1's]," he continued, "and that's something we would need to work a bit more on going forward with this IP."
Bulletstorm was released on the PS3 and Xbox 360 back in early 2011, and was remastered for PlayStation 4 and Xbox One under the moniker of Full Clip Edition in 2017. A sequel was actually planned at one point, but was shelved due to the fact Bulletstorm failed to turn a profit despite selling around one million copies.
Read our Bulletstorm: Full Clip Edition review here.
Source: Eurogamer