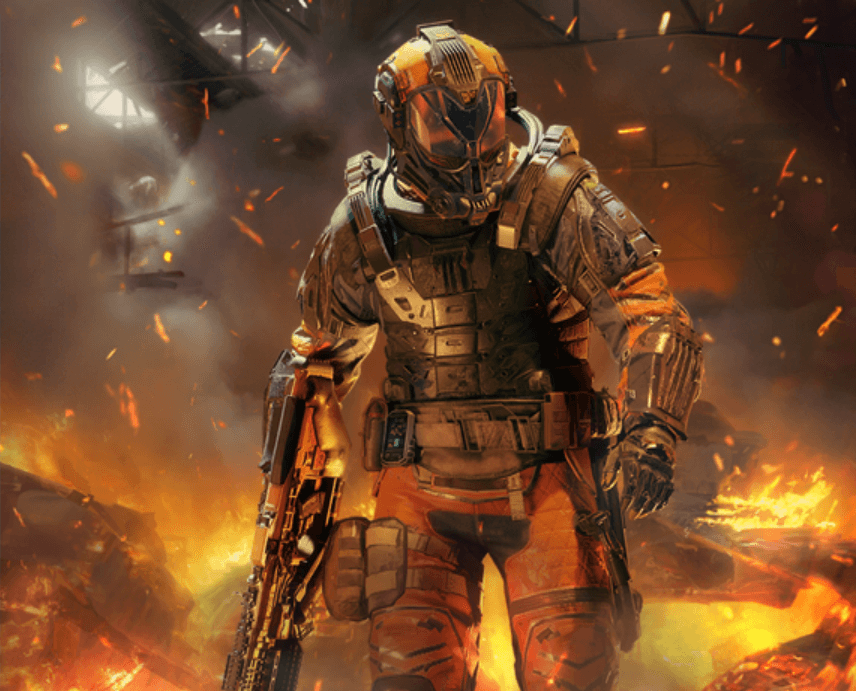 If you can handle the heat and can play with fire, choose the Black Ops 4 specialist, Firebreak. He is a natural problem solver and can streak out enemies in one throw of flame. Learn how to use his fiery Purifier and highly radioactive Reactor Core!
Call of Duty Black Ops 4 Specialists – Firebreak
Krystof Firebreak Hejek has a troubled past growing up in a tough neighborhood with an alcoholic father. His fascination with fire started when his abusive father injured his sister. As revenge, he set warehouse in fire but his father turned him over to the police. This enraged Firebreak more so he tried to burn his father alive. Unfortunately, his father survived but his sister was badly burnt. He then spent his life in prison until he was recruited in military's pyro unit at the age of 17.
Firebreak seems to be the most carefree among the Call of Duty Black Ops 4 characters. He doesn't care if he dies, as long as he has fun fighting. He still has the Purifier from Black Ops 3, but it's been upgraded to the Heat Wave in Black Ops 4.
CoD Black Ops 4 Specialist Ability/Equipment – Firebreak
Firebreak takes the role of Area Denial in multiplayer mode. He is also good in one-on-one confrontations, burning one enemy after another. Firebreak displays little emotions and usually calm but his face lights up when he literally lights up his enemies using these special abilities:
Purifier– It is a close-range weapon similar to M2 Flamethrower. Framework loves how this weapon causes the enemy a slow and painful death. However, a huge advantage for Purifier is its short range at fire.
Reactor Core – It is an ultra-powerful special weapon for Firebreak as it can damage enemies without hitting them. The reactor emits radiation in the field, wounding enemies and decreasing their health status for a time.
How to Use Firebreak
Simply hold R1 to produce damaging radiation and cause damage to anyone in the field.
And then press L1 and R1 to launch the Purifier. Be careful though because you can only use it in short range and does small damage at first hit. So there's a tendency that the enemy already shot you before he dies.
That's all for our Firebreak Call of Duty Black Ops 4 abilities guide. Find out about the other characters, in our Call of Duty Black Ops 4 Specialists abilities guide.