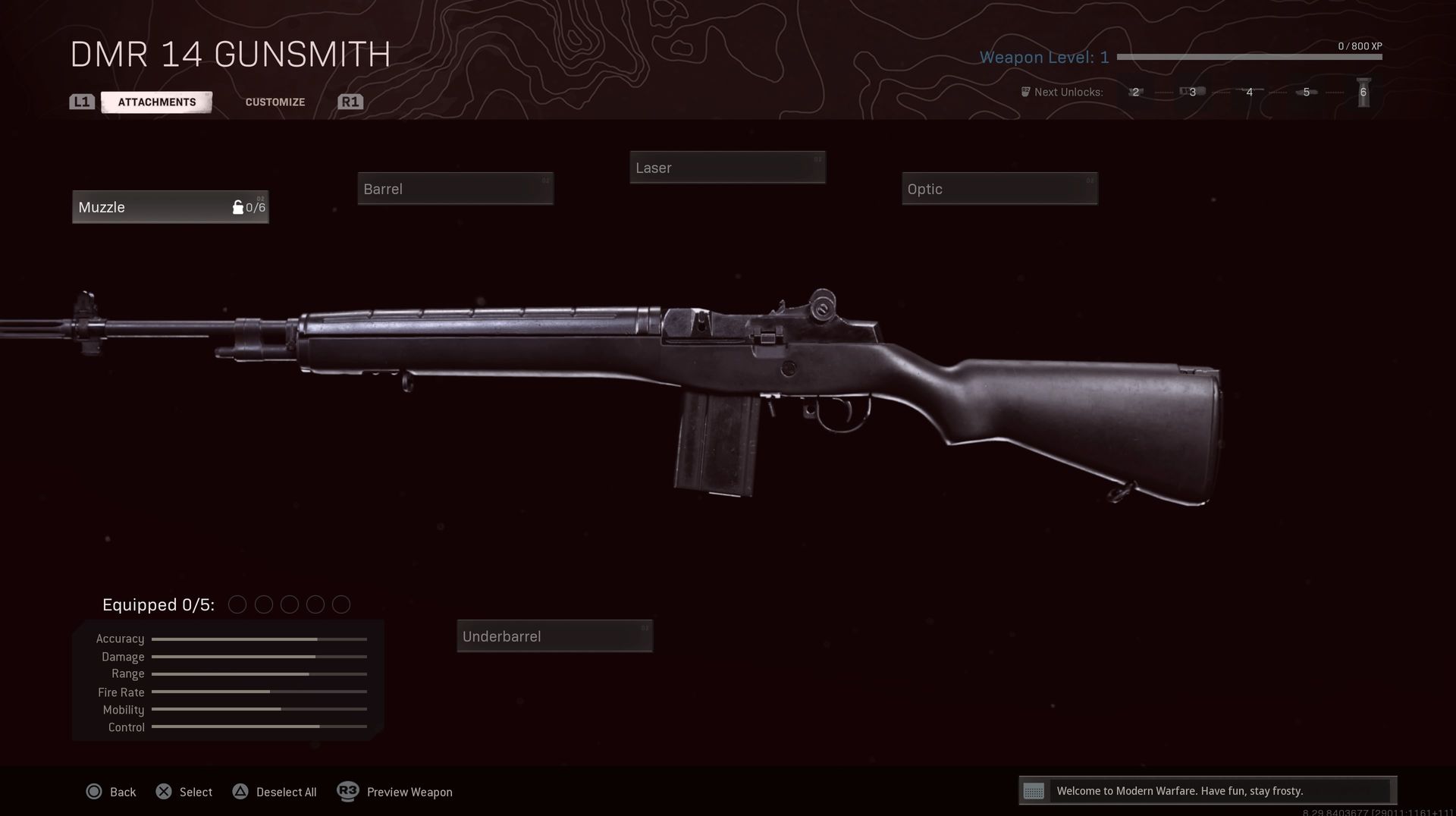 Raven Software has revealed that the DMR 14, the overpowered gun that is currently wrecking havoc in Call of Duty Warzone, is getting nerfed alongside a bunch of other weapons.
The developer took to Twitter to confirm that it's well aware of the concerns folk are having over the DMR and more, revealing a balance update is currently in the pipeline.
Don't fret! We've heard you and a balance update is coming soon to address concerns about the DMR 14, Type 63, Mac 10, and dual pistols.
Related Content – PS5 Complete Guide – A Total Resource On PlayStation 5
In case you're not familiar with it, the DMR is a semi-auto tactical rifle that features low recoil and solid rate of fire, and can prove effective at long range where it is able to take down enemies super fast. It's so effect that it can eliminate whole squads in quick fashion, and as such fans are saying it's made Warzone "unplayable."
Call of Duty Warzone was released for PS4, PC and Xbox One in March 2020.
[Source – Eurogamer]