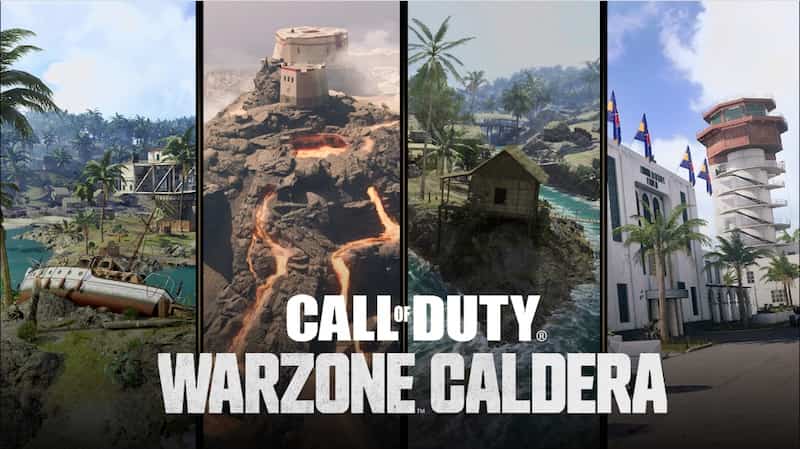 Activision has unholstered the Call of Duty: Warzone update 1.65 patch notes, which prepares the game for relaunching as Call of Duty: Warzone Caldera. As previously reported, Call of Duty: Warzone 2.0 is now available, having rolled out yesterday for PS4 & PS5.
Related Content – Sony PS5 Complete Guide – Everything Explained About PlayStation 5 For New Owners In 2022
---
At approximately 8 AM PT on November 16, Call of Duty: Warzone servers will temporarily go offline as Call of Duty®: Vanguard Season Five concludes.
At approximately 10 AM PT, Call of Duty: Warzone 2.0 will be released as part of Modern Warfare II Season 01.
During this time, studio development resources (led by Raven Software) will be focused on ensuring the new Warzone 2.0 free-to-play ecosystem is running effectively.
At this time, you are encouraged to jump in and play Warzone 2.0 for free.
Once the Warzone 2.0 ecosystem is fully stable, and after a small development break for Thanksgiving for the developers who observe this U.S. holiday, Warzone is planned to be relaunched as Call of Duty: Warzone Caldera as a separate experience. This will happen at approximately 10 AM PT on November 28.
As a token of our appreciation, those who played Call of Duty: Warzone will be gifted a few items to use in Warzone 2.0.
Relaunch — Call of Duty: Warzone Caldera
Following the relaunch, you will have two different Warzone games you can play: Warzone 2.0 and Warzone Caldera.
Warzone 2.0's weapons, progression, and inventory systems will be tied to the new Modern Warfare II content and systems. This is due to a combination of feedback from the community, technical limitations, and a need to simplify the next and newest Warzone to create a seamless player experience moving forward.
Call of Duty: Warzone Caldera continues as a separate game from Modern Warfare II and Warzone 2.0. Expect the following gameplay experiences within Warzone Caldera once it launches:
Player progression, cross-progression for XP and Weapon XP, inventories, Battle Pass content, weapons, Store Bundles, and other purchases from Call of Duty®: Modern Warfare® (2019), Call of Duty®: Warzone™, Call of Duty®: Black Ops Cold War, and Call of Duty®: Vanguard will be accessible only within Warzone Caldera (and within their respective games).
Expect to access a standard Battle Royale Playlist.
Modern Warfare II or Warzone 2.0 content, including new Battle Pass and Store Bundles, will not be available.
2XP and 2WXP Tokens will not be transferrable between Warzone Caldera and Warzone 2.0.
While Warzone Caldera won't have an in-game store, COD Points will be transferrable between all games.
Rebirth Island and Fortune's Keep maps will not be present when Call of Duty: Warzone Caldera becomes available to play.
For those fans of small Battle Royale maps, expect exciting developments in Warzone 2.0 during future seasons.