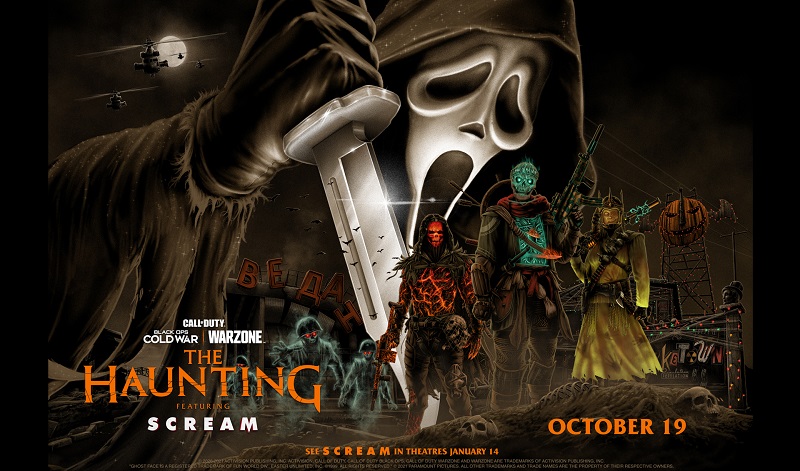 Call Of Duty: Warzone's next crossover is once again from a famous film franchise, though this time Activision is getting into the spirit of the season with the upcoming Haunting event including a crossover with the famous slasher franchise, Scream and everyone's favourite movie about a big bunny, Donnie Darko.
The crossover will see Ghostface landing down in Verdansk with a new skin as well as Donnie's furry friend Frank getting his own new in-game skin. PlayStation also released a new trailer to go along with the announcement, which you can see here:
The event will take place from October 19-November 2, and players can expect Verdansk to get a lot darker as they'll be playing under nightfall once again, with a limited time mode titled Ghosts Of Verdansk.
Players who complete all the challenges within the Haunting event across Warzone and Black Ops Cold War will be rewarded with the new LAPA SMG. The event will also include special finishing moves and emblems as well, for Ghostface and Frank from Donnie Darko.
Source – [Call Of Duty Blog]