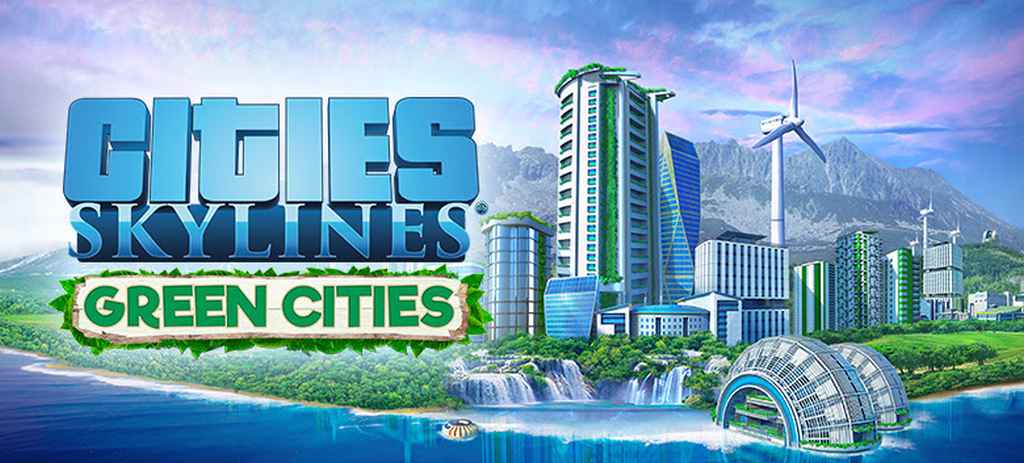 Colossal Order's accessible, sandbox CMS has just got even bigger on PS4 with the arrival of the Cities: Skylines Green Cities DLC expansion.
As you can probably guess from the name, Green Cities is all about environmental efficiency, introducing a huge number of eco-friendly building options (over 300 new assets, including self-sufficient residential areas and other specialised zones), along with a raft of new scenarios and policy options.
PS4 players can pick up the expansion right now for £9.99/$12.99 as a standalone purchase, or as part of the game's second console season pass. The latter of which will set you back £32.99 in the UK and $39.99 in the US.
Cities: Skylines Green Cities is the First of Three Expansions Planned for 2019
Excitingly, if you like the cut-and-thrust of managing a developing 21st century metropolis anyway, Green Cities is but the first of three large DLC expansions developer Colossal Order has planned for 2019.
Neither has a fixed release date at present. However, we do know the second is called Parklife (we presume it has nothing to do with the famous Blur song) and the third, Industries.
Additionally, a separate content pack and three radio stations are also scheduled to release in 2019.
The European Suburbia content pack is actually available right now, having launched alongside Green Cities. While the Country Road, All That Jazz, and Synthetic Dawn Radio Stations will be arriving at an unspecified date later this year.
Finally, to coincide with the release of Green Cities on console, Colossal Order has released a free update for the base game. Which, as well as smoothing out a few unsightly creases, adds electric cars, road modding, an overhaul to noise pollution, and sundry "beautification options" in the form of parks, trees etc.
Originally released on PC back in 2015, followed by PS4 and Xbox One versions in 2017 (and a Switch port in 2018), the base game itself is currently selling for £34.99/$39.99 on the PlayStation Store.