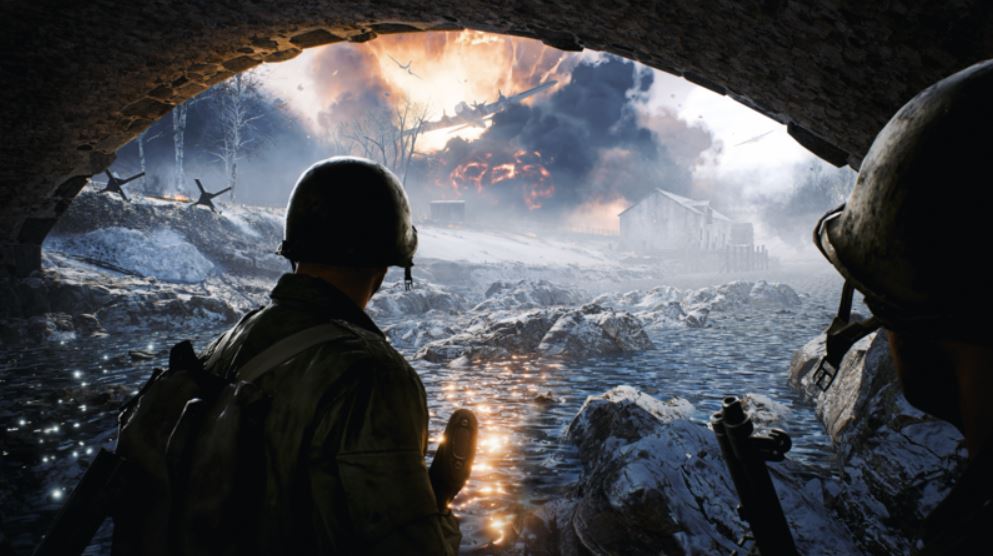 As part of its announcement of Battlefield's 2042 groundbreaking Battlefield Portal mode at EA Play Live 2021, EA has also confirmed that Battlefield Bad Company 2, Battlefield 1942 and Battlefield 3 maps are coming to Battlefield 2042. At launch, Battlefield 2042 players will have access to six maps (in addition to the seven built for Battlefield 2042 specifically), which are spread across those games.
The classic maps included in Battlefield 2042 include:
– Battle of the Bulge (Battlefield 1942)
– El Alamein (Battlefield 1942)
– Valparaiso (Battlefield Bad Company 2)
– Arica Harbor (Battlefield Bad Company 2)
– Caspian Border (Battlefield 3)
– Noshahr Canals (Battlefield 3)
Much more than just 'as-is' versions of these classic maps, each of the classic maps that appear in Battlefield 2042 will receive a wide range of visual upgrades to bring them in-line with modern games. This means on PS5 you'll be getting 4K and 60 FPS visuals together with reworked lighting, shadows, textures and the sort of greatly expanded draw distances that just weren't available back in the day when these maps were originally released on far less powerful gaming hardware.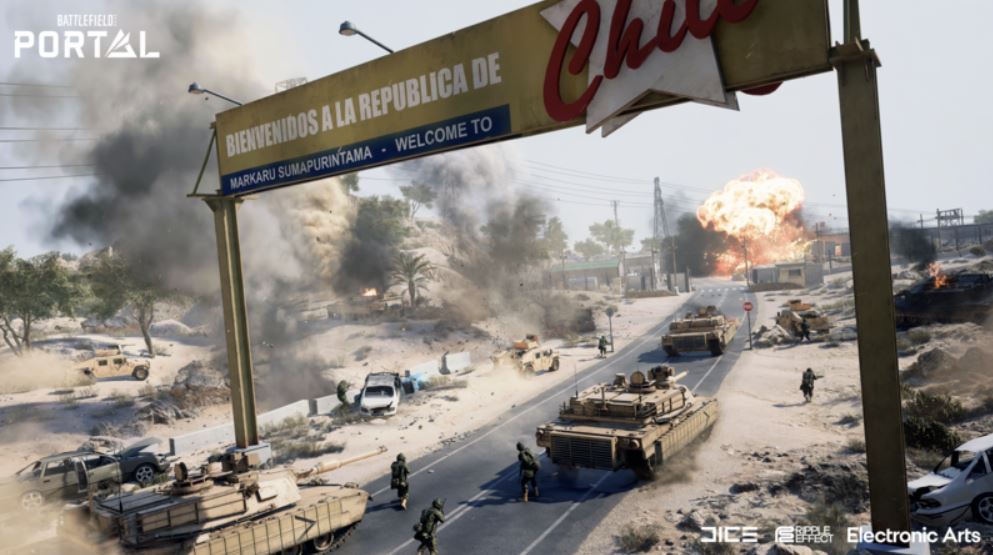 Beyond visual improvements, each map will also not only boast far higher player limits than what was available previously, but also all-new levels of destruction too. In some cases the addition of destruction to maps like Battle of the Bulge and El Alamein can prove transformative, given that when they were released back in 2002 no such destruction existed but now players can use it to fashion all-new tactics that weren't possible previously.
Though EA and DICE remained coy about what future maps and games will be included within Battlefield 2042's superb Battlefield Portal mode, it's pretty much a lock that we'll be getting some more classic maps reimagined in ways that will make them brilliant to play all over again.
Battlefield 2042 will release on PS4 and PS5 on October 22, 2021.