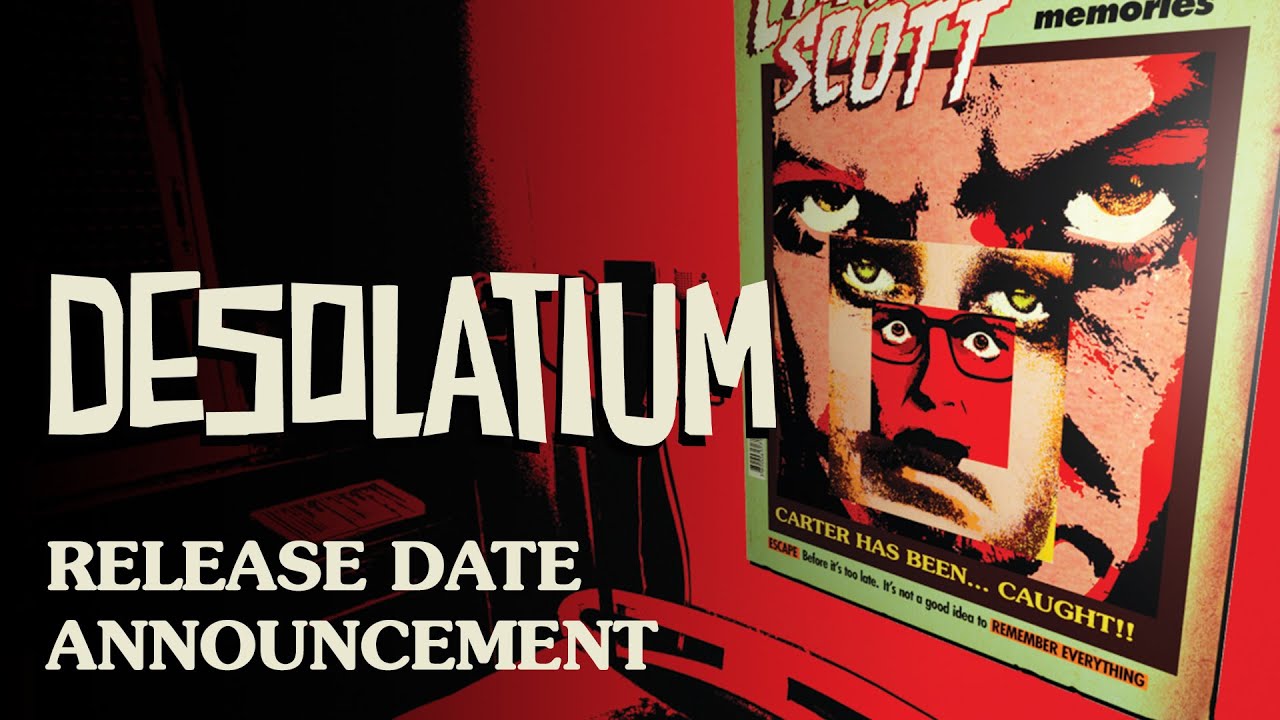 Developer SUPERLUMEN has announced that its first-person graphic adventure Desolatium is coming both physically and digitally to PlayStation 4 and PlayStation 5 on October 27th, 2023. Published by SOEDESCO, Desolatium is based on the sort of cosmic horror written by H.P. Lovecraft.
Desolatium will have you explore environments in a first-person perspective, as you indulge in the eerie atmosphere and dive deeper into the complexity of this world. Check out the trailer for yourself, you need to see it to believe it.
Here is the game's description thanks to Steam;
Dive into the well-known Myths of Lovecraft in a whole new way with this immersive, first-person, Point & Click, Graphic Adventure, with a taste of Survival Horror.

Investigate and solve mysterious events

You will have to investigate mysterious events in order to find who is hiding behind all of the madness. But you may find something you were not looking for, since discovering what is happening will take you into a world of darkness, terror, and insanity, this is, a DESOLATED world.

Explore a new Lovecraftian adventure

Be part, like never before, of an exciting mystery based on Lovecraft's Mythos, full of puzzles, sects, and primordial deities.

Choose your destiny

You will have to walk in the shoes of four characters with four different paths and destinations… but, be careful! The decisions you make can have unexpected consequences that will lead you to different endings. Will you be able to avoid more murders? Will you find out who is behind or will you prefer to be part of some ritual? In DESOLATIUM you will set the course of the adventure.

The Story

Carter wakes up on a bed in a strange room. He can't remember anything, not even his own name; when he looks around he suspects something is not right. He needs to escape from there and find out what is happening. When Carter's friends discover that he has disappeared, the true journey begins. What if all the myths and creatures they had read about were real?
Get inside their head to investigate all the clues and hints, each with their unique abilities and characteristics.Will they be ready for what they may find? Will you be?

Game Features
Hyper-realistic Graphics: Every level has been generated by recording real locations in 360º, and later integrating 3D elements in a very subtle way.

Ambisonic (8D) audio: which generates a surrounding sound effect that appears to come from every direction, creating the feeling of being in a real scenario where danger lurks in every corner…

Full Immersion: Desolatium will be available for PC / Mac but, if you want to get a total immersion, you will be able to use a Virtual Reality device.
Desolatium will release on October 27th 2023 on PS4 and PS5. Will you be picking the game up? Let us know in the comments below.
Source: TGG