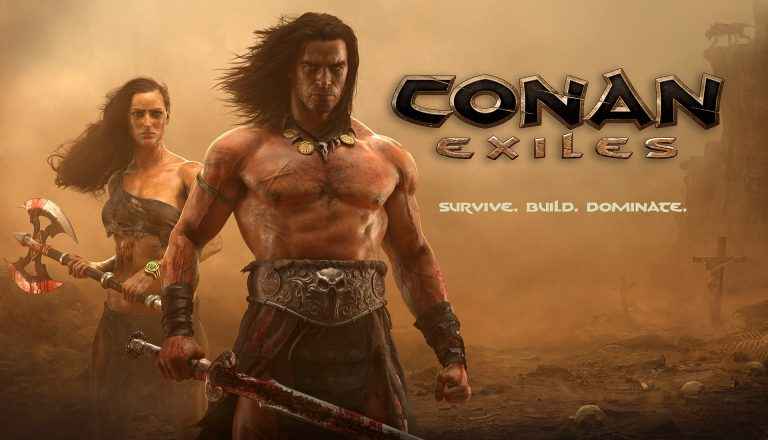 Funcom has announced details on the Conan Exiles December 2019 update, which is now available to grab for PlayStation 4, PC, and Xbox One versions of the game.
Conan Exiles Update December 2019 Detailed
The new Conan Exiles update adds mounts and mounted combat for the first time, which Funcom notes has been hugely anticipated by the community.
The ability to acquire horses will reduce travelling time significantly, while gamers can now take part in combat while mounted, adding a new dimension to battles. You'll be able to joust, swing swords, and fire arrows from horseback, giving you the chance to dispatch foes while on the move.
In addition, the latest Conan Exiles update also includes a new follower levelling system, which sees players able to gain more experience points for their thralls, pets, and horses. Rare and powerful random perks will also be dished out, so keep that in mind.
Joel Bylos, the game's creative director, commented:
Since the beginning, mounts and mounted combat have been a part of the dream that shaped Conan Exiles. It is gratifying and exciting to finally deliver on that dream and give players the mounts and combat experience that they have been waiting for.
In addition to the new update, the Riders of Hyboria DLC pack is also now available to snap up and includes the following:
♦ 2 exclusive mount skins, one befitting the knight in shiny armor, the other perfect for a dark and gruesome warlord.
♦ 6 exclusive mount saddles, each suited for different playstyles, such as scout and cavalry.
♦ 25 new mounts-related building pieces, specifically designed so you can create your own stables.
♦ 3 new armor sets, including the fabled Poitain Cavalier armor.
♦ 11 new weapons, including lance, greatsword, katana and warhammer, all originating from the proud nation of Poitain.
♦ 14 new decorative items, specifically designed to spruce up your stables.