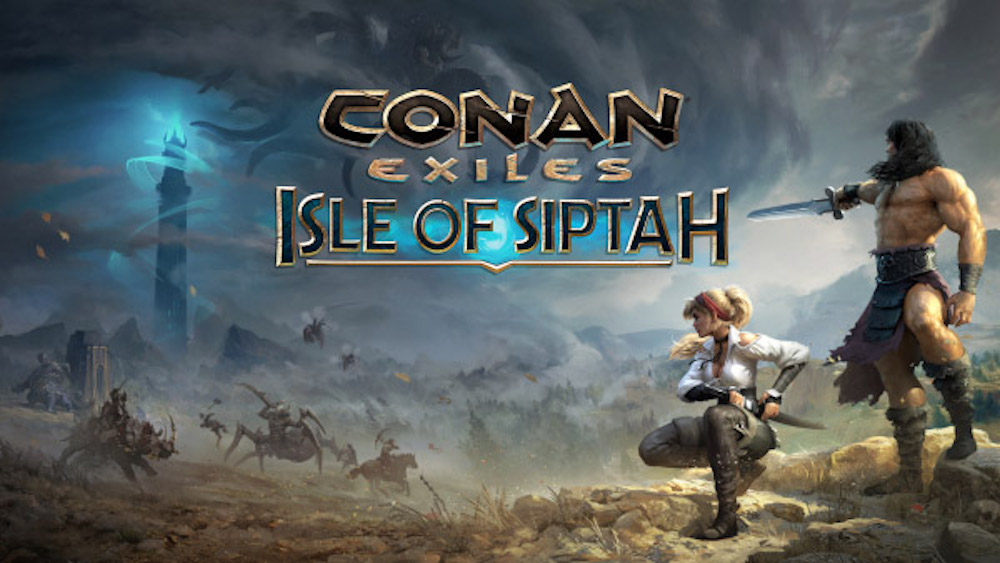 Funcom has announced that Conan Exiles Isle of Siptah, a new expansion for the popular survival-'em-up, will be launching or PS4, PC and Xbox One in early 2021. PC users will be able to get on board via Early Access from September 15, however.
Conan Exiles Isle of Siptah Detailed
According to the press release, Isle of Siptah will be a 'massive expansion' to the already-sprawling Conan Exiles open-world setting, giving players the chance to explore a vast new island, face off against 'vile new creatures' and experience fresh building sets and a new gameplay cycle.
Players kick off their journey shipwrecked on an island, where you must quickly fight to survive with the bare minimum of tools, eventually growing from a makeshift camp and crude tools to a sprawling fortress and greatwords constructed from hardened steel or obsidian.
You'll also be able to explore new dungeons known as Vaults, which house the remnants of elder races from the past as well as valuable treasures and sigils. Meanwhile, you can charge into battle with the new Rhino mount and cobble together new buildings using fresh sets such as the waterlogged remains of shipwrecks and the majestic storm glass.
Here's some more details as well as the accompanying launch trailer:
Your eyes are drawn towards the center of the island, where a dark tower looms above the landscape. The violent storm that swirls around it seems to gather strength and unspeakable horrors stalk within. But your most dangerous foe may be the other survivors on the island, as resources are scarce and the fight for survival is savage and brutal.