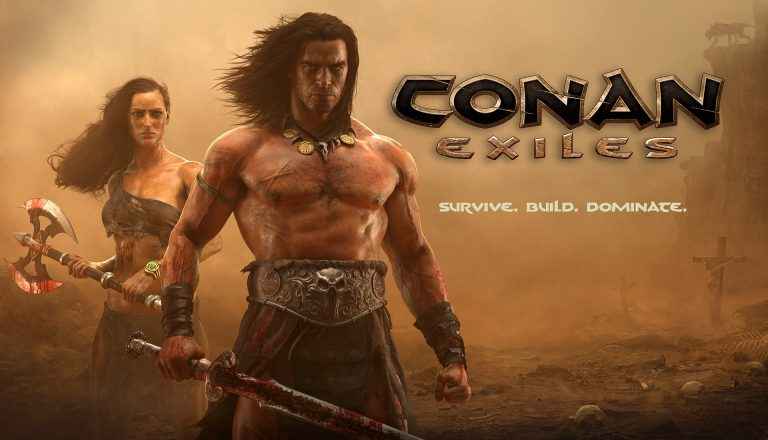 Funcom has confirmed details on the Conan Exiles update PS4 1.54 patch notes, which is now available to download for PlayStation 4, PC, and Xbox One versions of the game. Check out the latest Conan Exiles patch notes below.
Conan Exiles Update PS4 1.54 Patch Notes
Performance and Stability
Fixed an issue that would cause rubberbanding on a player character especially after using a map room or teleporting.
Fixed a crashing issue regarding crafting queues.
Exploit Fixes
Fixed an issue regarding stacking certain placeables.
Fixed an exploit regarding player disconnections in dedicated servers.
Balance Updates
Reduced damage multiplier of 1h maces first attack (from 2 to 1.33)
Reduced damage multiplier of 1h axes first attack (from 1.5 to 1.33)
General Bug Fixes
Players should no longer die randomly in single player when interacting with certain meshes or reaching certain locations.
Conan Exiles was released in May 2018, and continues to attract a loyal following thanks to robust post-launch support from Funcom.
Not played Conan Exiles? Get the full lowdown on the game here:
Conan Exiles is an online multiplayer survival game, now with mounts and mounted combat, set in the lands of Conan the Barbarian. Enter a vast, open-world sandbox and play together with friends and strangers as you build your own home or even a shared city. Survive freezing cold temperatures, explore loot-filled dungeons, develop your character from a lowly peasant to a mighty barbarian, and fight to dominate your enemies in epic siege wars.

Conan Exiles can be played in full single-player, co-op, or persistent online multiplayer.

After Conan himself saves your life by cutting you down from the corpse tree, you must quickly learn to survive. Weather scouring sandstorms, shield yourself from intense temperatures and hunt animals for food and resources. Explore a vast and seamless world, from the burning desert in the south to the snow-capped mountains of the north.

Forge the legacy of your clan as you fight to reclaim and dominate the Exiled Lands. Use the powerful building system to create anything from a small home to entire cities piece by piece. Wage war using swords, bows, siege weapons, and even take control of giant avatars of the gods to crush the homes of your enemies in epic battles.