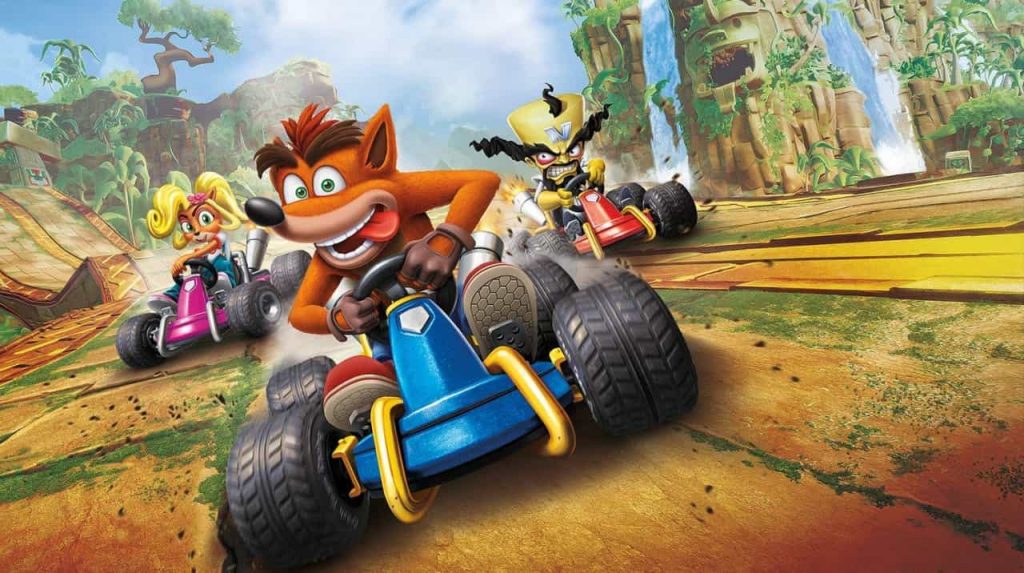 Sony has lifted the wraps off a series of Crash Team Racing Nitro-Fueled PS4 bundles for European regions, which will launch date and date with the revamp of Naughty Dog's critically acclaimed 1999 kart racer.
Crash Team Racing Nitro-Fueled PS4 Bundles Detailed
The Crash Team Racing Nitro-Fueled PS4 Bundles come in three flavours, and starts with a 500GB console, a copy of Crash's adrenaline-pumping racer on disc, and a DualShock 4 controller. Next up is a 1TB PS4 bundle, which again includes the game, and two DualShock 4 pads for multiplayer mayhem. The third and final Crash Team Racing Nitro-Fueled PS4 bundle is the same as above, only it includes one DualShock 4 controller instead of two.
Developed by Beenox, Crash Team Racing Nitro-Fueled is slated for release on PlayStation 4, Nintendo Switch, and Xbox One on June 21. It's a full revamp of the original PSOne title, but also throws in a heap of extra content plucked from Crash Nitro Kart and Crash Tag Team Racing. In addition, there's also online multiplayer to tuck into, as well as the ability to customise your kart; two features not present in Naughty Dog's version of the game.
Crash Team Racing Nitro-Fueled features a total of 25 characters, although at first players will only have access to the original eight featured in the 1999 edition of Crash Team Racing. There's two ways to unlock more racers: one is to play through the game's adventure mode and complete challenges, and the other by using Wumpa Coins earned by playing the game and spending them at the store.
While the game is a multiformat release, the PS4 version features a bunch of exclusive content, such as retro-themed skins for Crash, Coco, and Cortex, a retro-inspired track, and old-school kart designs based on the 1999 version of Crash Team Racing.
Source: EU PlayStation Blog