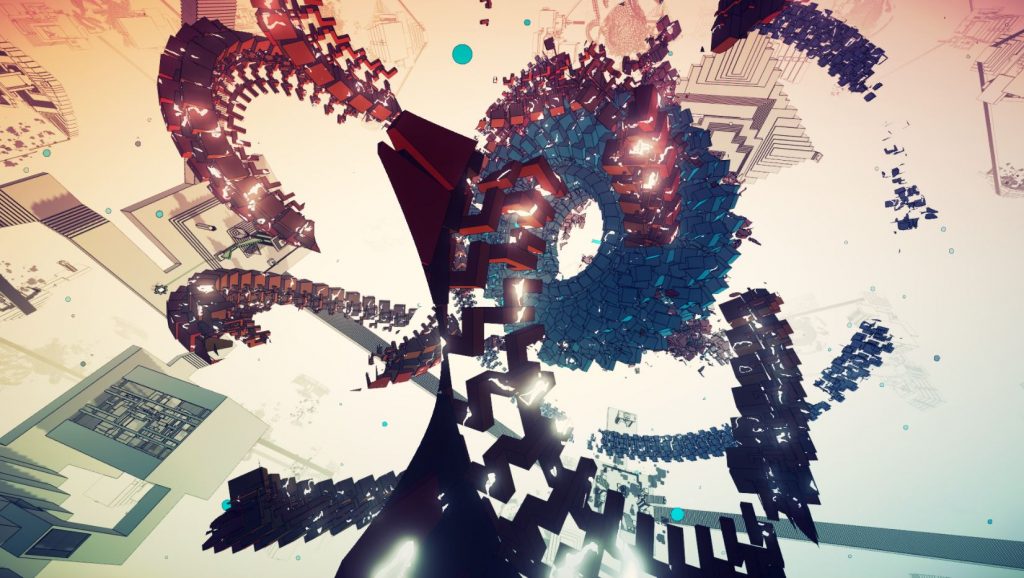 The critically acclaimed Manifold Garden has just been given a surprise release on PS4, with the game now available on the PlayStation Store.
William Chyr Studio's game first caught the industry's attention when it released due to its gorgeous art style. The game's visually striking world can be controlled with you altering perspectives and walking on any visible surface by changing the gravity.
You can watch the Manifold Garden PS4 release trailer below:
Manifold Garden made its debut on PC and Apple Arcade back in late 2019, where it was met with a lot of critical praise. The game is currently sitting at an 84 on Metacritic with all of the reviews being incredibly positive for the title.
Rediscover gravity and explore a beautiful Escher-esque world of impossible architecture. Geometry repeats infinitely in every direction, and falling down leads you back to where you started. Manipulate gravity to change your perspective and see the world in new ways. Master the rules of the universe and restore a barren world with vegetation and life.
Manifold Garden is available now on PS4.