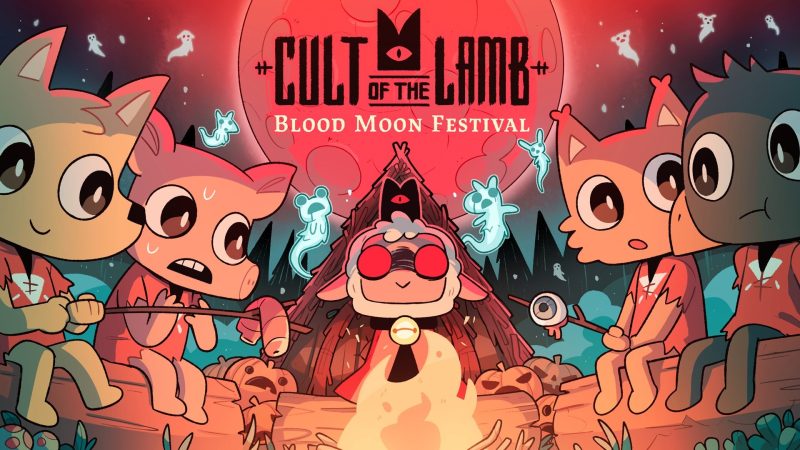 Cult Of The Lamb struck a chord with players when it launched, scratching the backs of rouge-like, action-adventure, and management sim fans all at the same time.
Now, it's continuing that momentum with its first seasonal update with The Blood Moon Festival.
It's only around for a limited time, but while it's hear you'll be able to perform a new Blood Moon Ritual, which puts a blood red moon in the sky for three days straight, day and night.
The light of the blood moon illuminates the ghosts of your followers who've passed on, and collecting their ghosts grants you new follower forms and some new decorations.
You can check out the trailer that developer Massive Monster put together for the new update for yourself, here.
This update is free, as are all future updates from Massive Monster, but for now we're left waiting for any major updates to be released.
"Along with seasonal events, we've been working on a free major content update that will add more depth to combat and dungeon gameplay based on your feedback." said Massive Monster on Twitter.
"There's a lot more in the pipeline so we don't have a timeline for this major content update right now. In the meantime, we are still working on fixing issues and improving performance across all platforms."
It could be likely that we get another seasonal event before the end of the year, though whatever this major content update is that Massive Monster is talking about, we'll likely have to wait a while longer to see any more on that.
Source – [Massive Monster]