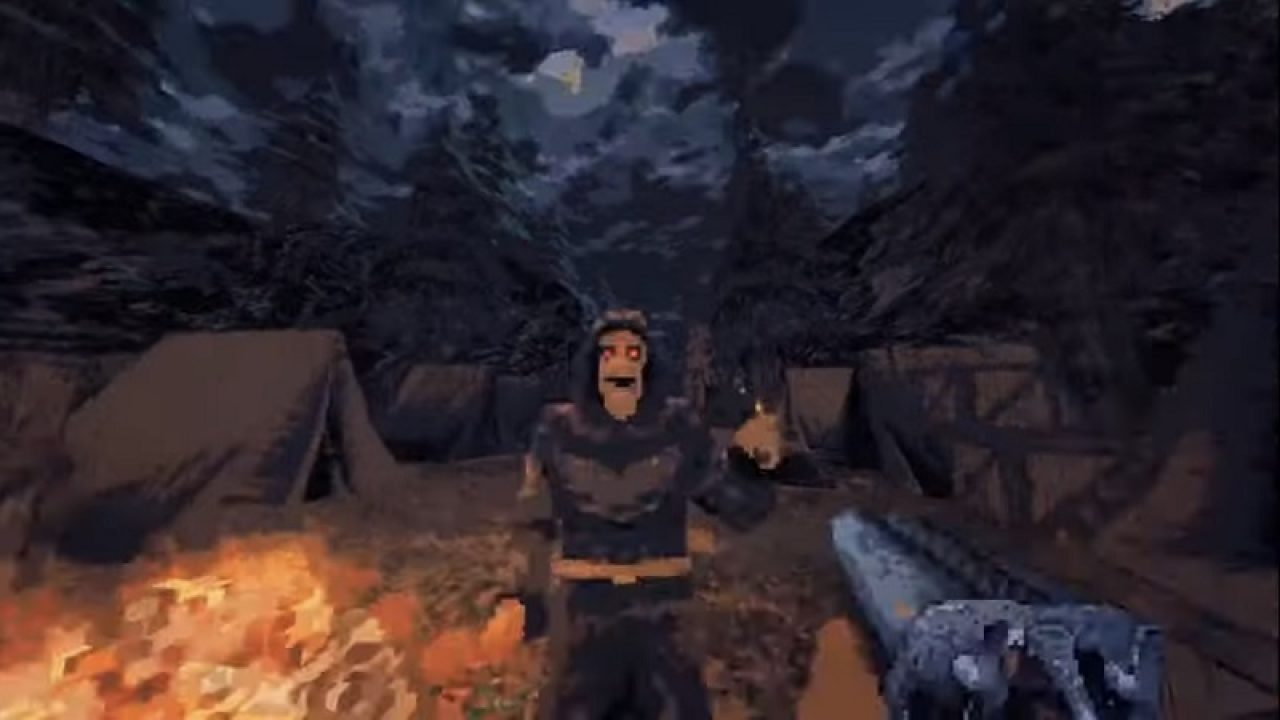 Jasozz Games has announced that first-person horror romp CULTIC is launching in 2022 for PS5, PS4, PC, Nintendo Switch, Xbox Series X/S, and Xbox One. There's a playable demo available right now for Steam if you fancy taking it for a spin.
Jason Smith, the game's sole developer and creator, commented:
I am beyond excited for everyone to finally play CULTIC. "This has been a dream project of mine since I first started tinkering with game development, and having it go from experimenting with an art style to a 3D Realms game has been incredible.
CULTIC features a retro-inspired aesthetic as a throwback to classic shooters, but features the advantages of a modern game engine, including physics, lighting, and 3D environments. The game allows you to approach combat in anyway you choose; head in guns blazing or adopt a methodical approach by laying traps and letting enemies come to you before picking them off one by one.
Here's the blurb to give you a better idea of what's in store:
Related Content – Sony PS5 Complete Guide – A Total Resource On PlayStation 5
The first thing you'll do… is die.

For you, however, death is only the beginning.

Tuck your guts back in and gear up to fight your way through the ranks of a mysterious and violent cult. Their wretched minds further twisted by the will of an unseen entity, you'll find just as much lead flying back as you send, so you'll have to run, slide, dodge, and make use of your environment to survive in this old-school-inspired shooter.
CULTIC is scheduled for release in 2022 for PS5, PS4, PC, Switch, Xbox Series X/S, and Xbox One.