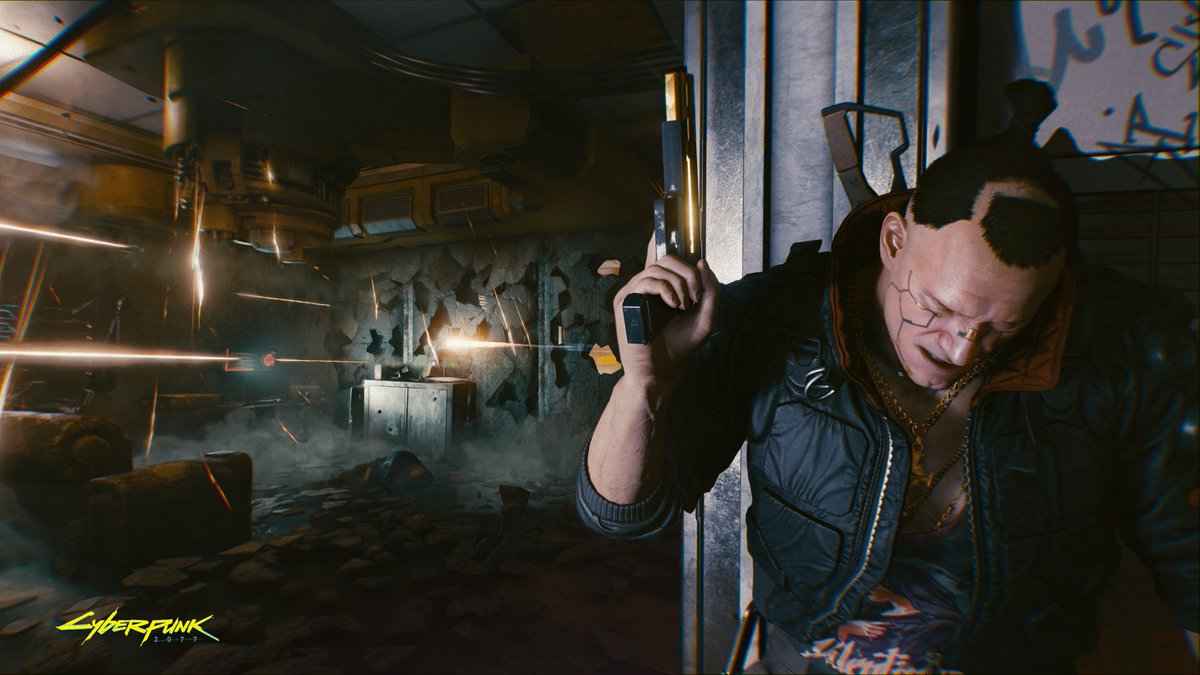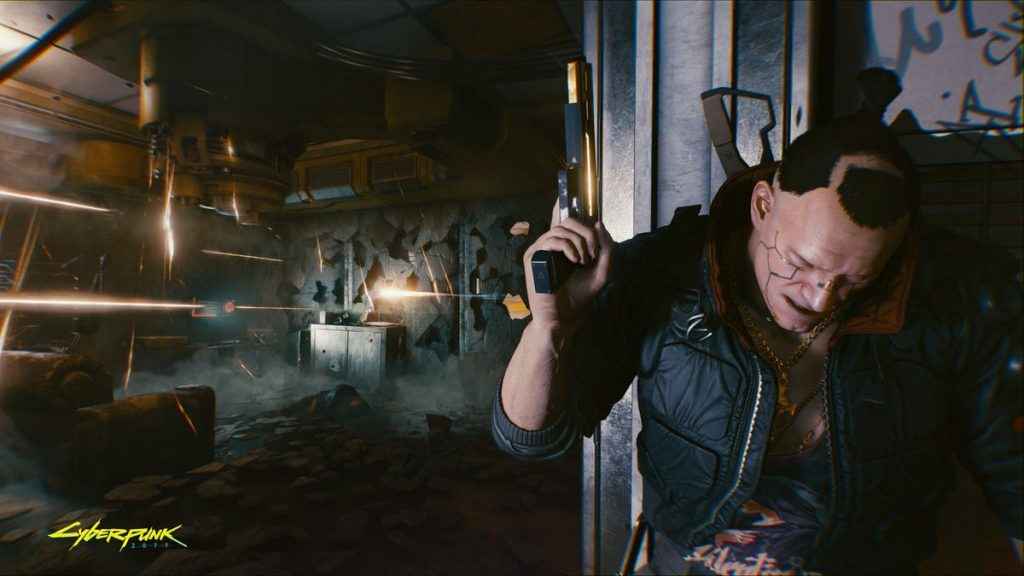 Okay, so it wasn't the meaty slice of gameplay we were hoping for. But CD Projekt Red's new Cyberpunk 2077 screenshots, published earlier today, are still pretty damn interesting.
There are four in total, each of which offering us yet another intriguing glimpse into the world of Night City and the people who inhabit it.
Cyberpunk 2077 Screenshots: Sidekicks and Standoffs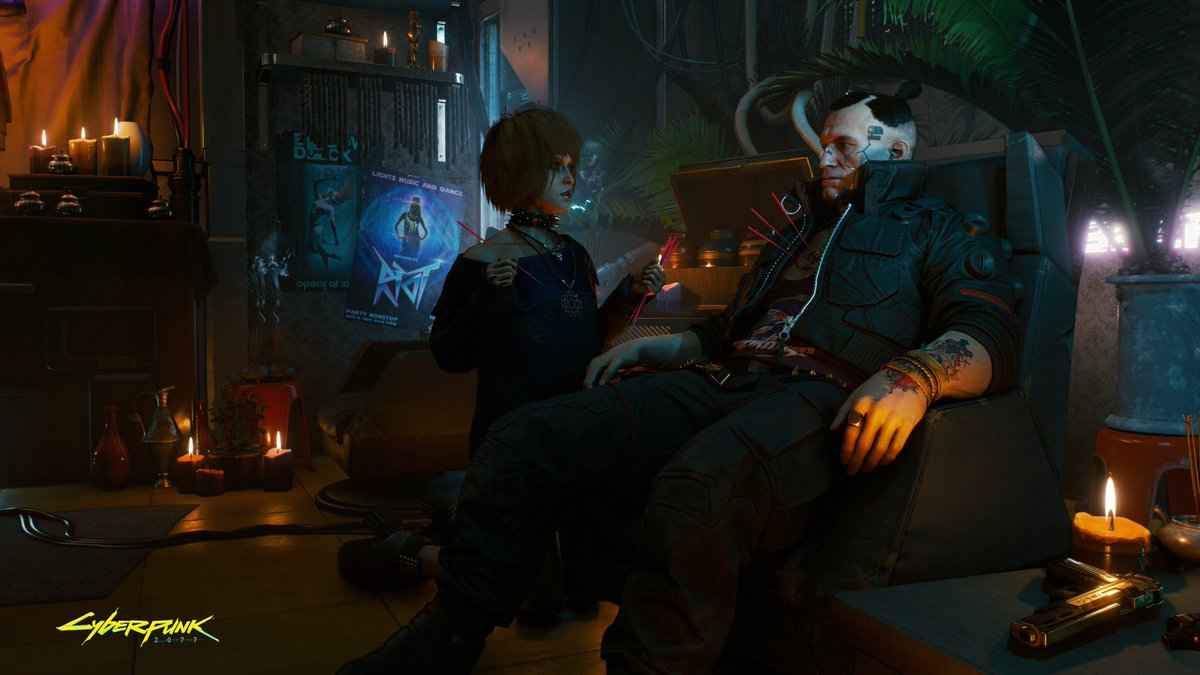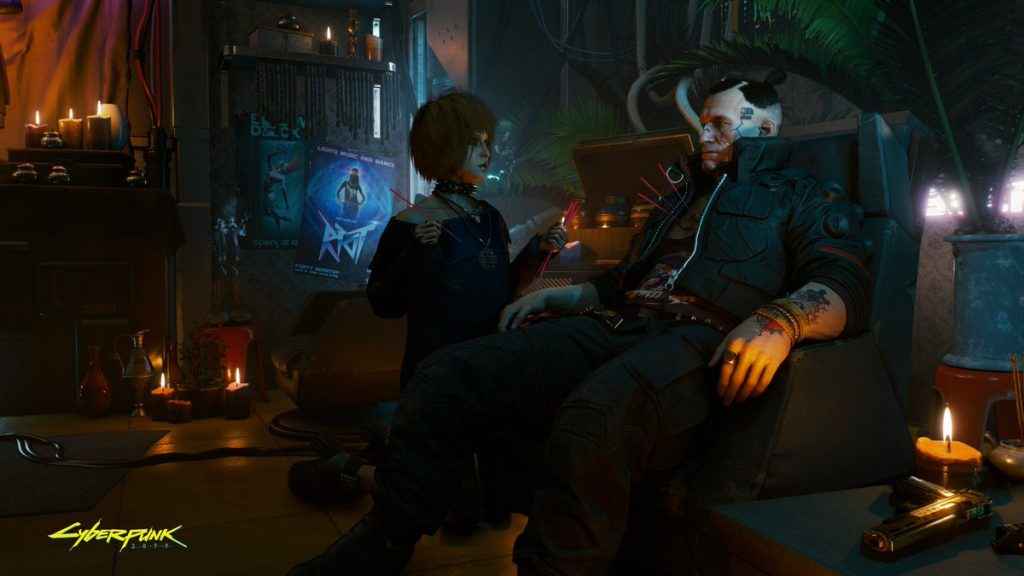 The first, the one you can see displayed proudly at the top of this article, introduces us to Jackie Wells. A character we saw, briefly, in the initial reveal trailer back at E3.
An assassin and, more importantly, V's sidekick (V being the name of the game's customisable protagonist). I think you'll agree he looks rather intimidating; kind of like an augmented human tank. Yet, it's clear just from this image that there's more to him than meets the eye.
Jackie also appears in two of the remaining three.
One (above) sees him relaxing in an arm chair in a candlelit room, talking to a woman who bears more than a passing resemblance to Pris from Blade Runner. While the third (below) shows another, interesting-looking character flanked by two heavily augmented thugs.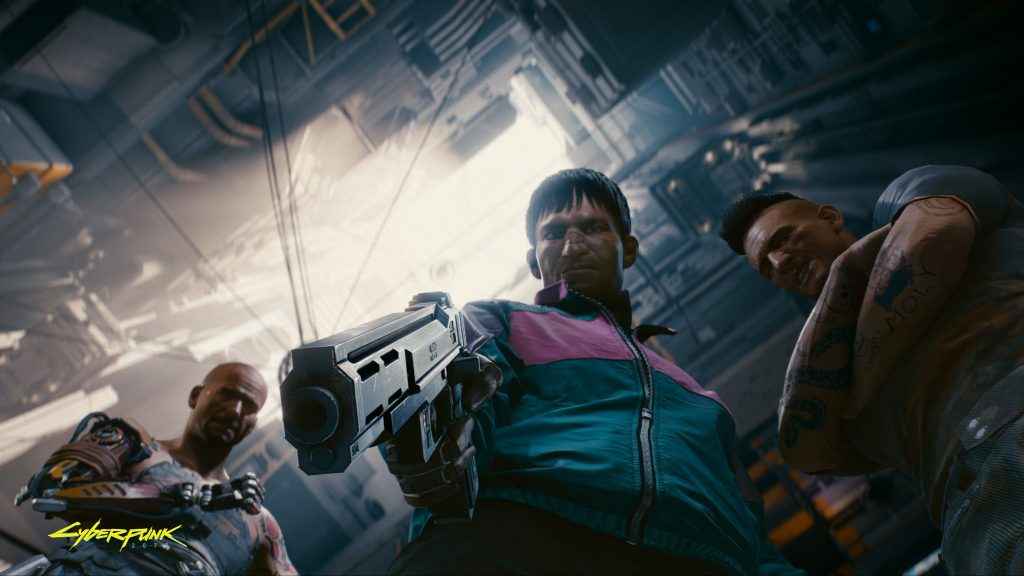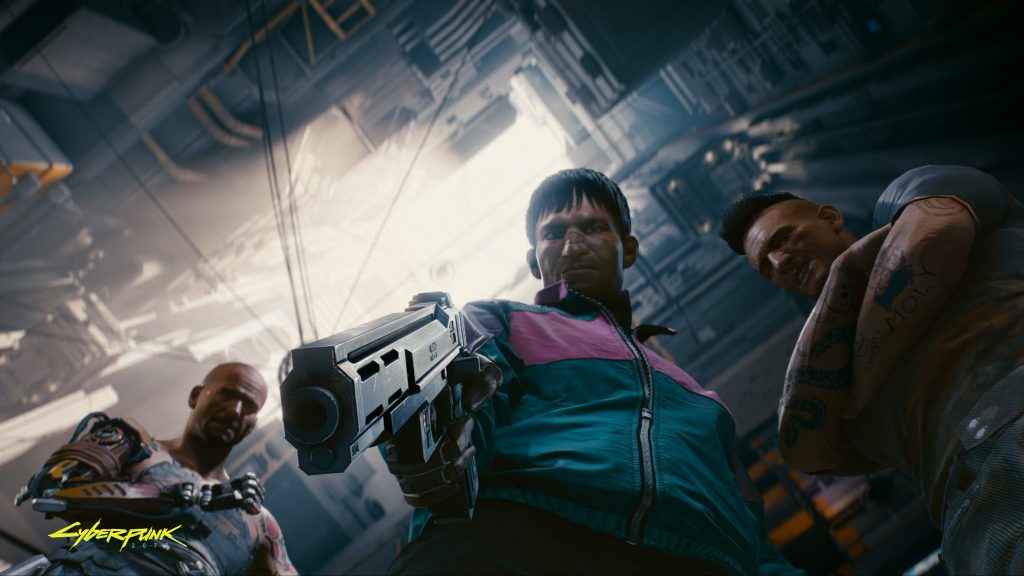 The fourth and final image is perhaps the most interesting, however. Not only is it taken from a first-person (and thus, presumably, V's) perspective, it captures an anxious standoff between multiple characters: including Jackie.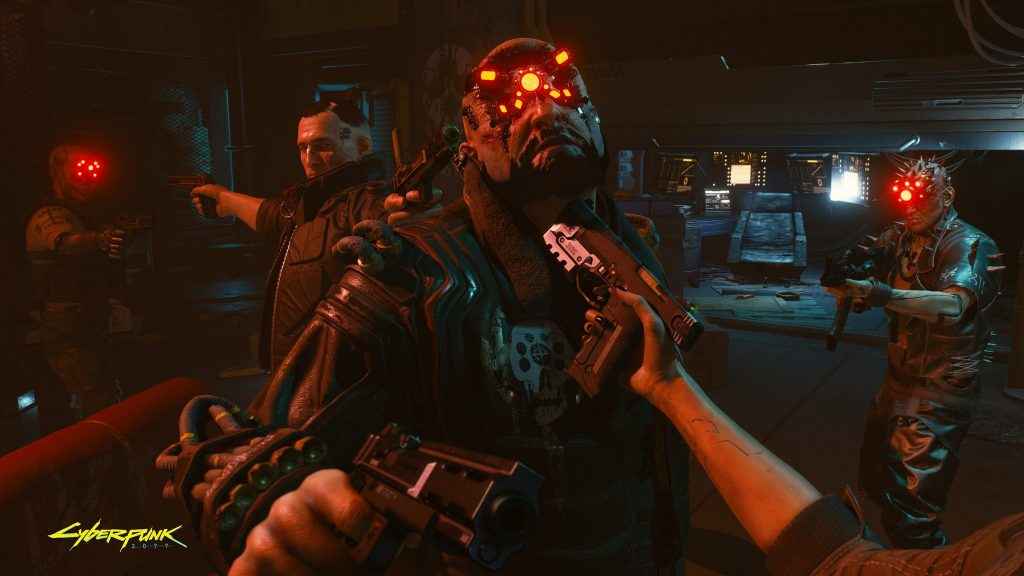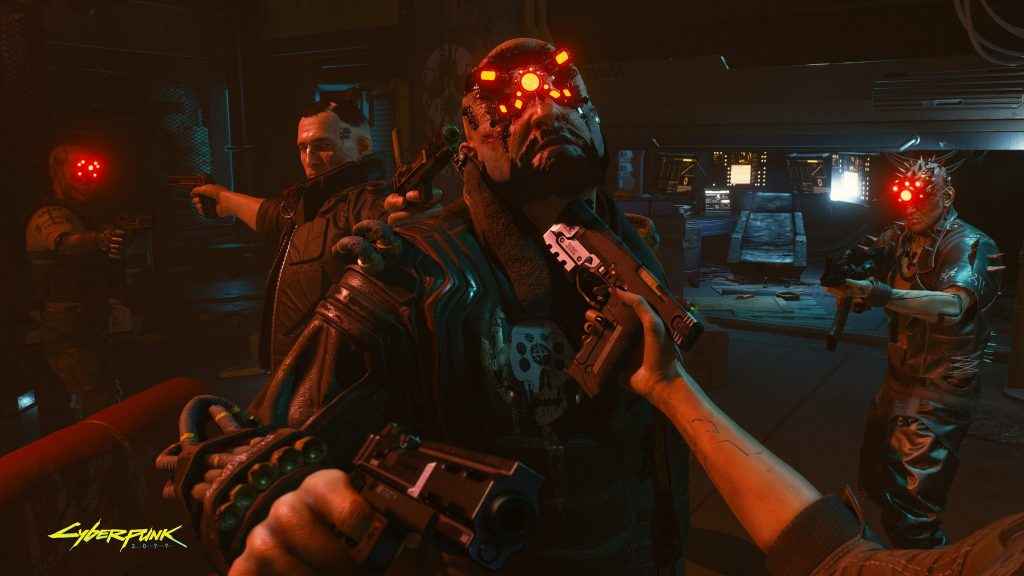 Is this, then, a scene from the behind-closed-doors E3 demo? Perhaps.
We'll be keeping a close eye on Gamescom all this week, so if CDPR decides to shed any additional light on these fascinating screenshots, you'll find it here.