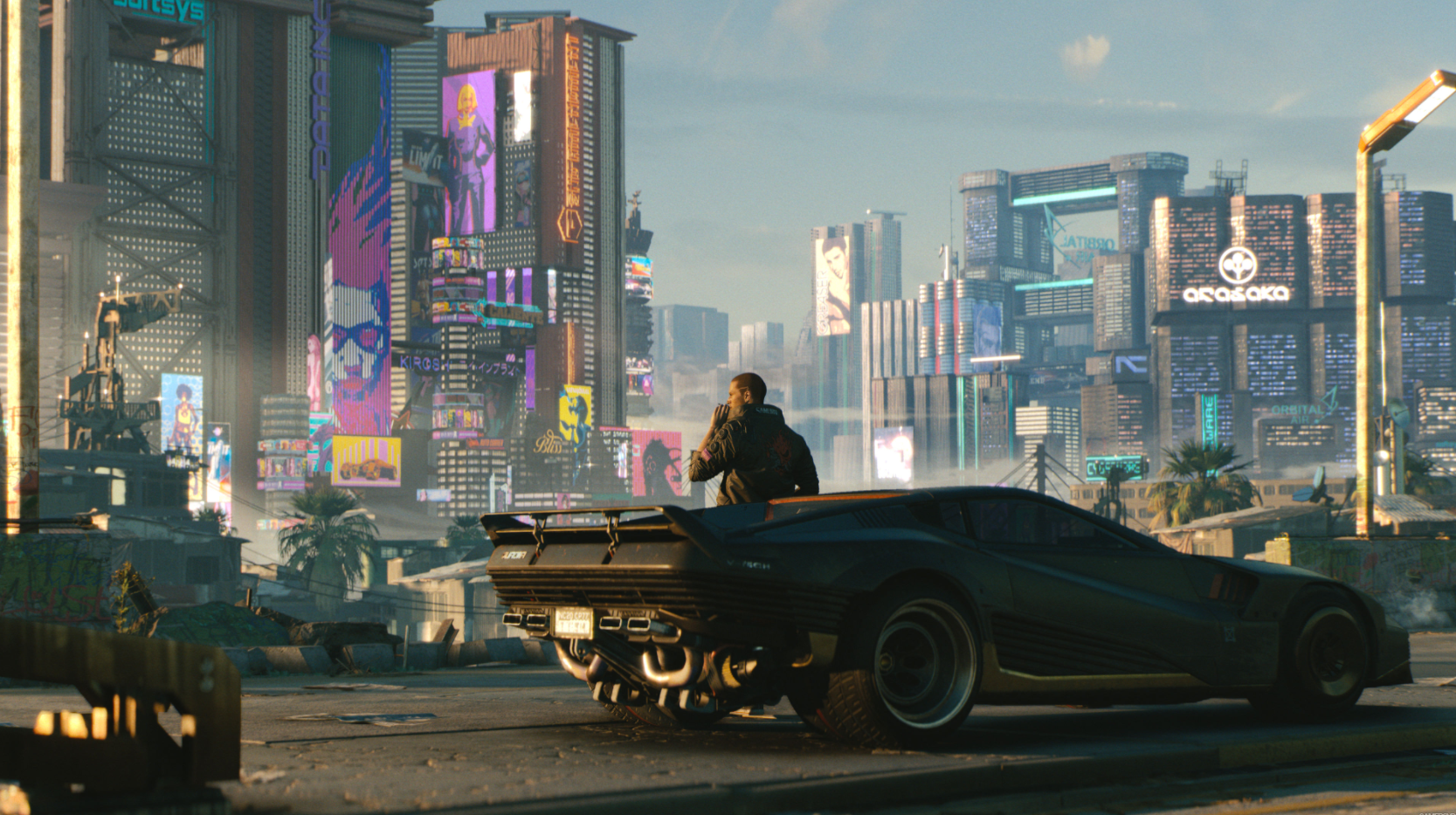 CD Project Red has partially detailed the Cyberpunk 2077 update 1.2 patch notes in a convoluted blog post.
Cyberpunk 2077 Update 1.2 Patch Notes
The blog post, which is laid out like a TV report, actually contains a lot of lore and world-building that doesn't really tell us what to expect.
But, cutting through all the fluff, the Cyberpunk 2077 update 1.2 patch notes are as follows:
Police deployment will now be less aggressive, allowing you to kill a few civilians before they start coming after you.
A Steering Slider has been added to the game on PC to make driving more accurate on keyboards and mice.
The ability to move your vehicle back on the road if you get stuck on a wall or corner will be implemented. This is done by accelerating and not moving.
Dodging when double-tapping a key on PC can now be turned off, to avoid accidentally dodging.
So, this doesn't really give us accurate patch notes for what we can expect on PS5, but we will probably see the vehicle changes and the police changes, while the other two might be PC specific. Once we have the official patch notes we will be sure to update this article.
Cyberpunk 2077 is available now on PS4 and releases for PS5 in the second half of 2021.
Source – [Cyberpunk 2077]