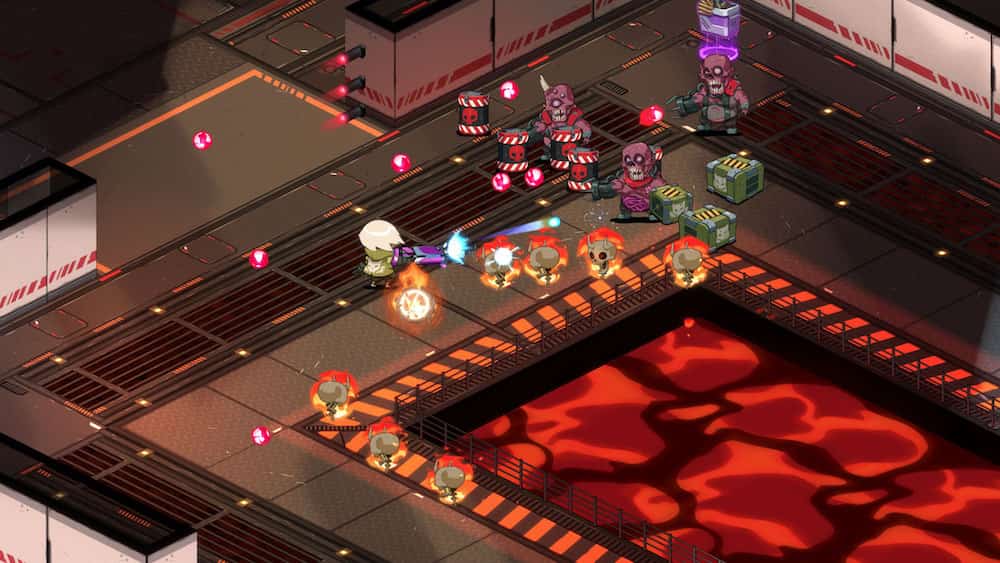 Wildcat Gun Machine, a new dungeon crawler from Daedalic Entertainment and Chunkybox Games, is coming to PS4, PC, Nintendo Switch, and Xbox One in late 2021.
Players are thrust into a hell dungeons armed with a variety of firearms and a ton of ammo, where you'll go up against trigger-happy creatures and flesh beasts — there's a lot of cat puns in the press blurb, but I couldn't bring myself to repeat them here, as they're that bad.
Essentially, Wildcat Gun Machine is a bullet hell shooter meets dungeon crawler, where you'll arm yourself with over 40 weapons, upgrade your skills to tailor your playstyle, and soak up some gorgeous 2D art style. Players can also expect to face off against epic boss battles while also engaging in some combat-related puzzles for good measure.
Related Content- Sony PS5 Complete Guide – A Total Resource On PlayStation 5
Wildcat Gun Machine is slated for release in late 2021.