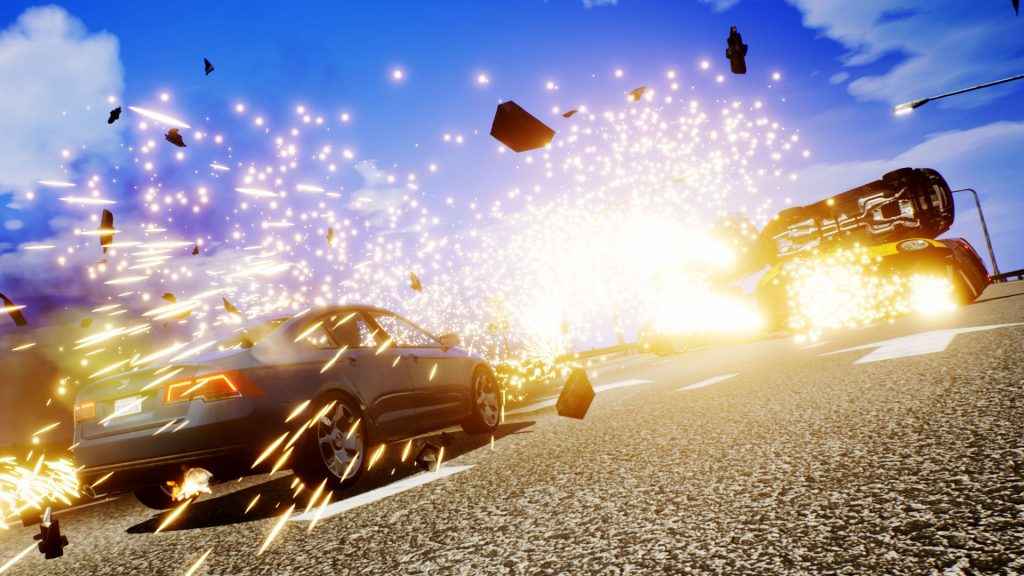 There's a new Danger Zone 2 patch dropping today exclusively for the PS4 and PS4 Pro, Three Fields Entertainment has announced over on twitter.
News on when the patch will be coming to other platforms, Three Fields says, is due shortly.
Danger Zone 2 Update Brings Various Visual Improvements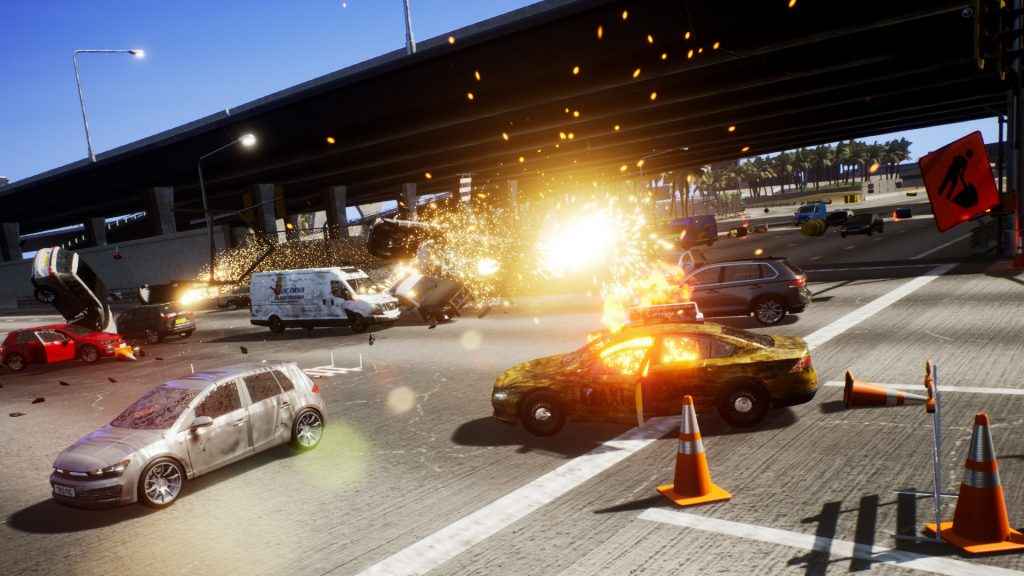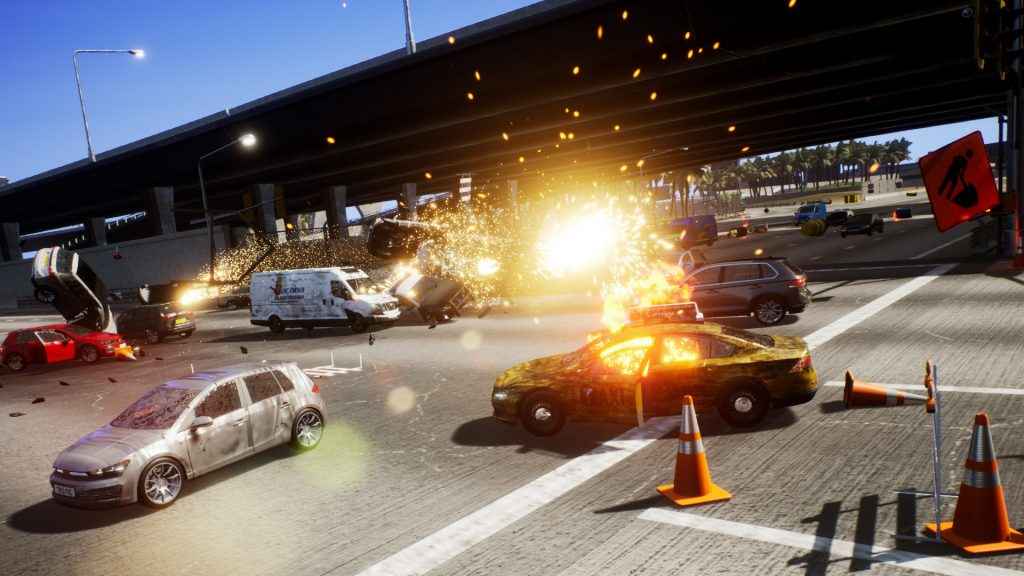 Much of today's Danger Zone 2 patch focuses on the game's performance, bringing improved stability and front-end legibility to this celebration of vehicular carnage, along with a better internal camera to make playing Danger Zone 2 slightly easier on the eyes.
Alongside these visual enhancements, the latest Danger Zone 2 patch will also make power steering – in Three Fields' own words – less frustrating.
Danger Zone 2 feeds the need for speed (and crashing)
In his review of Danger Zone 2, published a week or two ago, PSU's Neil Bolt was complimentary of the game's attempts to modernise Burnout Paradise's famous Crash Mode and its ability to tap into that 'just one more go' gameplay loop.
It still inspires huge grins and repeated plays as you create utter carnage… it's an evergreen system that remains pleasing to partake in to this day.
Neil also felt the game augured well for Dangerous Driving – Three Fields Entertainment's competitive racing meets automotive destruction follow up due out this winter.
Danger Zone 2 released on PS4, Xbox One, and PC on the 13th July 2018. Take a look at the trailer embedded below for a glimpse of the game in action.