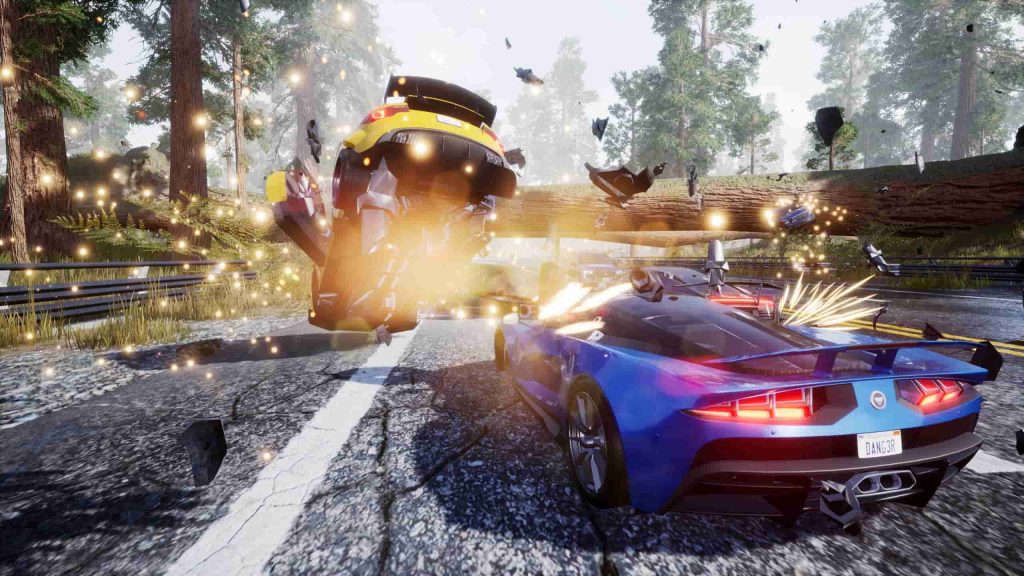 Three Fields Entertainment have today confirmed that Dangerous Driving has finally been given a release date on PS4. And if you're not in the know about Dangerous Driving, know this – it comes from the original developers who worked on the Burnout games back when, well, EA used to publish Burnout games.
Dangerous Driving Release Date, Gameplay, Modes Revealed
Set for release on April 9, 2019 for PS4, Xbox One and PC, Dangerous Driving looks to recapture the smash-mouth, hi-octane gameplay that typified the Burnout franchise when it launched on PS2 all those years ago (nearly seventeen now!).
By leveraging the wealth of technological power that contemporary systems provide, Dangerous Driving brings the sort of physics based destruction that fans of the Burnout series have long craved since the series went dark (recent Burnout Paradise re-release notwithstanding), all those years ago.
In addition to battling other drivers for supremacy at eye-bleeding speeds, players must also contend with 30 different tracks set across 7 different themed regions; reaffirming the point that the tracks you race on are equally as dangerous as the opponents who speed along them.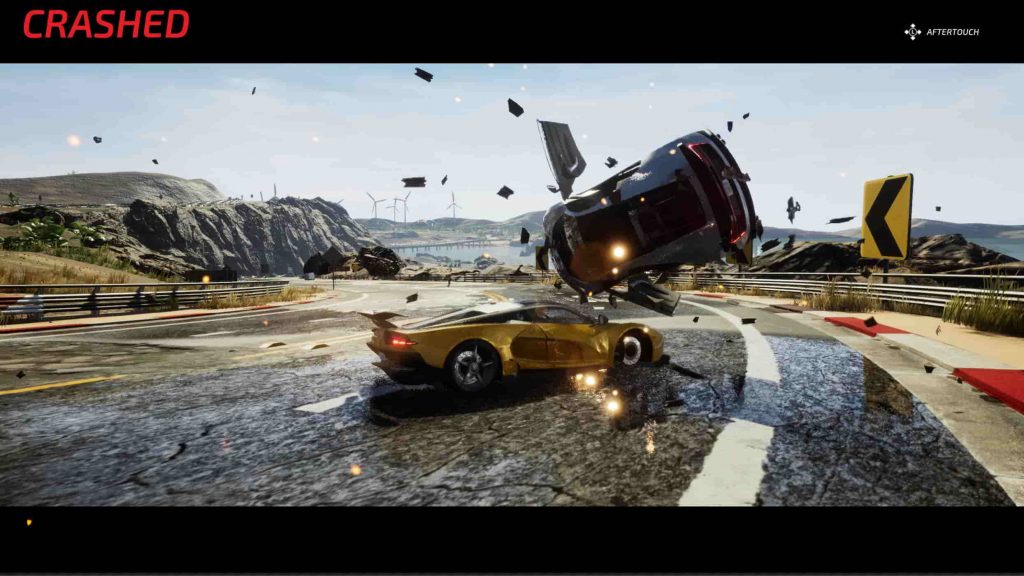 Dangerous Driving is hardly lacking in modes either – with the familiar vehicular violence of the Takedown races neatly lining up alongside the new Heatwave, Eliminator and Road Rage modes. Additionally, players can step into the boots of the law with the Pursuit mode, where they are tasked with stopping speeding, lawless racers by any means possible.
Put a suite of online multiplayer modes and an ability rewarding progression mode on top of all this, and Dangerous Driving is looking like every bit the Burnout spiritual successor we wish EA would make but won't.
To celebrate the announcement of the release date and modes for Dangerous Driving, Three Fields Entertainment have released a trailer stuffed with shiny, all-new gameplay that you can see below.
Set for release on PS4, PC and Xbox One, Dangerous Driving will retail for $29.99/£24.99 digitally. The physical version, published by Maximum Games and includes bonus game Danger Zone 2, and will be available for $39.99/£29.99.