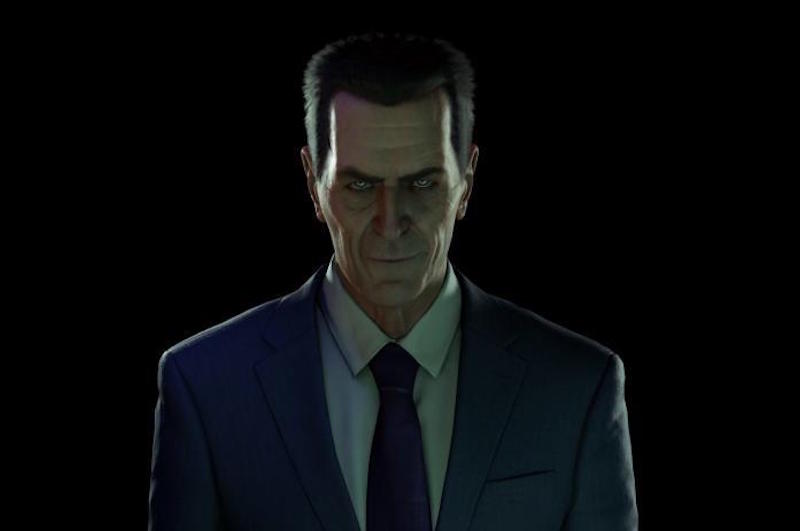 References to four unannounced Valve games have been unearthed in a datamine by YouTuber Tyler McVicker, in what he describe as "the most fruitful datamine I have ever experienced as a journalist."
The games were uncovered in the files for Aperture Desk Job and reference four unannounced projects, although right now it's unknown if they are actually in active development and will actually see the light of day.
Citadel, some kind of follow up to Half-Life: Alyx, Counter-Strike: Global Offensive's Source 2 port and a recreation of the previously cancelled Portal paint game.
Somehow, a significant amount of Citadel code comments are just sitting in the Aperture Desk Job DLLs," he said, noting there are "way too many for one video."
Any of the things we talk about could very well be meant for other projects, but with no discernible tags, it seems to all fit within this one game. Take everything that we're about to discuss with a grain of salt, nothing is confirmed until Valve themselves announce it.
Related Content – Sony PS5 Complete Guide – Everything Explained On PlayStation 5 For New Users
Regarding Citadel, it had already been reported that Valve was working on a title called Half-Life Citadel, which McVicker had previously labelled as "Left 4 Dead, Alien Swarm, an RTS, and Half-Life all having a baby."
Aperture Desk Job take place in the Portal universe and is free to download, acting as a way of introducing the capabilities of the Steam Deck. The game sees players taking on the role of an "entry-level nobody" at Aperture Science on their first day on the job.
[Source – VGC]